There's only one F in Fulham
The Fulham Fanzine 2019-20 Championship Season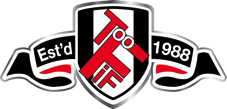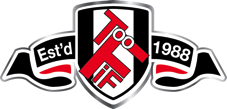 Not the start we'd hoped for our first away loss
well it can only get better from now
billp TOOFIF Updated Sunday, 04 August 2019
Barnsley 1 v FFC 0 AUG 03 2019
In contrast, it's a big thumbs down for the ridiculous theatrics from Mitro,
He was writhing around as if in agony when it appeared that he hadn't been touched, the outcry from the match commentators was damning
Initially I concurred totally with that view, it was a dreadful over reaction from our mercurial striker.
However if one plays the sequence in super slow motion you can see that his head was brushed by the defender's knee and then the corner flag falls on his face and pops back up. It was then he went into amateur dramatics mode, whatever he felt strike him was something of nothing and he ought to have kept his counsel.
As it is It will not be surprising if he ends up with some retrospective punitive action
Not the best of starts
But it's early days yet
billp TOOFIF Sunday, 04 August 2019
Match Information
Competition: Sky Bet Championship
Date: Saturday 3 August 2019
Kick-off: 3:00pm
Venue: Oakwell Stadium, Barnsley
Attendance: 14,823
Referee: Andy Davies
Barnsley
Line-up: Sahin-Radlinger; Sibbick, Diaby, Andersen, Cavaré; McGeehan, Mowatt; Thomas (Chaplin 86'), Bähre, Wilks (Thiam 90'); Woodrow (Miller 90')
Unused substitutes: Collins, Ben Williams, Halme, Styles
Manager: Daniel Stendel
Fulham
Line-up: Bettinelli; Odoi, Mawson, Le Marchand (Christie 33'), Bryan; McDonald, Johansen (Knockaert 65'), Cairney; Kamara, Mitrovic, Cavaleiro (Ayité 74')
Unused substitutes: Rodák, Kebano, De La Torre, Rui Fonte
Manager: Scott Parker
Scotty fielded just one change to the last pre-season match line-up. Aboubakar Kamara, replaced Anthony Knockaert, to say that some of us were surpised that the unpredictable Frenchman was back in contention was an understatement. Alfie Mawson and Stefan Johansen were also fit to start despite both suffering minor inkuries in the West Ham Friendly.

It loked pretty good at the start with Fulham gliding into a forward looking passing game and Mitro smacked a first time shot which came courtesy of a strong right wing raid by Kamara, the ball skied over the bar harmlessly.

It was looking poitive when, in the 13th minute, Joe Bryan, slipped and Thomas raced into the area and shot accurately goalwards, typical, with very littel possession the home team score the first goal. No problem, thought we, we always score goals right?

Wrong! The boot had now moved to the other foot and Barnsley , bouyed by their lead, put pressure on the Whites, old boy Cauley Woodrow coming close. I'm certain he'd have loved to hit a hatful against his old club.

To be honest, the rest of game went on with Fulham coming more into the game and the possession figures bore this out. As we all know these stats please some people but we've been banging on about this for years, goals are not always dependent on impressive possession figures.

The problem was, we were having no luck with the myriad of chances Fulham created, something that will need careful analysis and remedying if we are going to rise to the top places in this division.

As we finished up by losing, our time with the ball occupied 54% of the total, this could be said was pointless in every respect!
Reds edge Cottagers in season-opener
from The Barnsley FC Site
https://www.barnsleyfc.co.uk/matches/fixtures/first-team/201920/august/barnsley-vs-fulham-on-03-aug-19/#
The Reds' return to the Sky Bet Championship kicked off in impressive fashion, as they beat one of the early favourites Fulham 1-0 at Oakwell on Saturday afternoon.
Head Coach, Daniel Stendel handed competitive debuts to six of his nine new signings, as goalkeeper Sami Radlinger, defenders Bambo Diaby, Mads Anderson and Toby Sibbick started, alongside midfielder Luke Thomas and forward Malik Wilks.
It was a debut to remember for Thomas, who put Barnsley in the lead with just over ten minutes on the clock; a goal which proved to be the decisive moment in the match.
However, it was the visitors looked threatening in the opening exchanges, as Aboubakar Kamara, found space down the right flank. He then pulled the ball square for Aleksandar Mitrovic on the edge of the area, whose side-footed effort was blazed well over the crossbar.
Well, to be truthful, I really had no idea what to expect for our first game back in the Championship. While all around us seem to making all manner of claims telling us how we are odds on favourites to wipe all assunder, storm the division and head straight back to the Premier League, I took all that with a pillar of salt.

For starters, we have been notoriously slow sarters in the last few sesons and apart from the disastrous last season, it hasn't actually meant we didn't develop impressively as the season developed.

It's true that there were many of us that hrued the sluggish start as it meant one agonising ejection from the play-offs in the hands of a cynically negative Reading before success in the Final the following season.