There's only one F in Fulham
The Fulham Fanzine 2019-20 Championship Season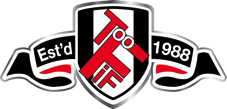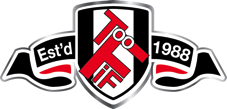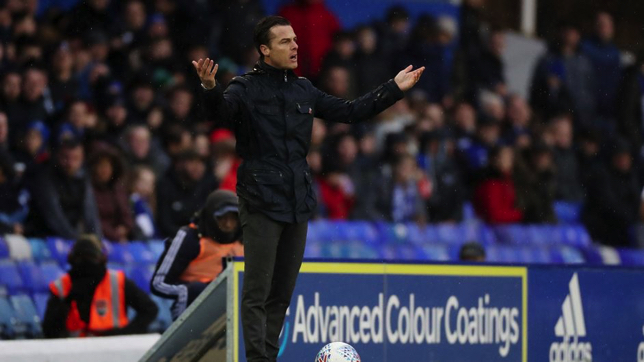 May 2018 we last met
In the last eight games We'd lost four, drawn two and won two
billp TOOFIF Updated Sunday, 10 November 2019
Birmingham City 0 v FFC 1 NOV 9 2019
Beating the Drum at Brum!
And this time we beat them at St Andrews!
billp TOOFIF Sunday, 10 November 2019
Images FFC Official Site/Shutterstock
Our first ever game against Birmingham City took place at the Cottage on the 19th of September 1908 held in League Division 2, the game ended in a one all draw.

The last meeting with Birmingham took place at their home ground on the 8th of May 2018 in the Championship, this time the Brummies thrashed us three goals to one.

Our record since that first contest has consisted of 90 meetings. Of these games, Fulham have won 28, we've drawn 28 and lost 34 so like Hull, we've come off worst since the earliest contests.
Match Information
from FFC online
Competition: Sky Bet Championship
Date: Saturday 9 November 2019
Kick-off: 3:00pm
Venue: St Andrew's Trillion Trophy Stadium, Birmingham
Attendance: 21,334
Referee: Jarred Gillett
Birmingham City
Line-up: Camp; Colin, Roberts, Clarke-Salter, Pedersen; Sunjic, Bellingham; Crowley (Giménez 64'), Mrabti (Bela 62'), Fran Villalba (Montero 79'); Jutkiewicz
Unused substitutes: Trueman, Harding, Maghoma, Davis
Manager: Josep Clotet Ruiz
Fulham
Line-up: Rodák; Odoi, Mawson, Ream, Le Marchand (Christie 35'); De Cordova-Reid (Kamara 81'), Reed, Johansen; Knockaert, Mitrovic, Cavaleiro (Onomah 66')
Unused substitutes: Bettinelli, McDonald, Kebano, De La Torre
Manager: Scott Parker
Preview from the pre-match Home Page


As I did not travel to Birmingham, I'll not attempt to write a review of the match, more a little collection of impressions.

This fixture would have been an away draw if one applied the loss, draw, win theory, as I am a right old pessemist I opted to suggest to all and sundry that no, this would be a defeat, the draw will be against QPR and the Derby game a win.

As things transpired I was hopelessly off kilter as usual, as susual Fulham dominated the possession. albeit by a narrow margin, Mitro scored hurrah! Mitro was booked pah! Mitro will miss the QPR game boo! Kamara missed a sitter, well there's a surpise!

One thing that many have touched on has been the role of Tom Cairney. I do not see him as a natural skipper though he's a marvelous player. I feel that he has a tendancy to stroll around too much and certainly doesn't appear to rally the troops when they need directing.

Much as I admire Tom, he has been slightly out of sorts lately and although illness was cited for Scotty's decsion to leave him out, I couldn't help wondering whether that was the whole story.

Parker had made three changes to the line-up, Anthony Knockaert replaced Tom, Rodák was in place of Bettinelli and Maxine Le Marchand was included in place of Joe Bryan who is still suffering from the injury he received early in the defeat at home to Hull. A part of me has a fantasy that had he not gone off injured we might have had a better outcome, silly old me!

Antway, that's all done and dusted now, the big news is that we won, away from home and against opponents who have had a slight edge on us over the years, at least of the 91 matches we have now won 29, let's hope we can win the home re-match to make it 30.

And let's hope it'll be many years before we get a chance to add to the total!
"Birmingham City were founded as Small Heath Alliance in 1875, and from 1877 played their home games at Muntz Street. The club turned professional in 1885, and three years later became the first football club to become a limited company with a board of directors, under the name of Small Heath F.C. Ltd.
From the 90 season they played in the Football Alliance, which ran alongside the Football League. In 1892, Small Heath, along with the other Alliance teams, were invited to join the newly formed Football League Second Division. They finished as champions, but failed to win promotion via the test match system; the following season promotion to the First Division was secured after a second-place finish and test match victory over Darwen.
The club adopted the name Birmingham Football Club in 1905, and moved into their new home, St Andrew's Ground, the following year.
Matters on the field failed to live up to their surroundings. Birmingham were relegated in 1908, obliged to apply for re-election two years later, and remained in the Second Division until after the First World War.
Frank Womack's captaincy and the creativity of Scottish international playmaker Johnny Crosbie contributed much to Birmingham winning their second Division Two title in 21. Womack went on to make 515 appearances, a club record for an outfielder, over a twenty-year career.
1920 also saw the debut of the 19-year-old Joe Bradford, who went on to score a club record 267 goals in 445 games, and won 12 caps for England.
In 1931, manager Leslie Knighton led the club to their first FA Cup Final, which they lost 2–1 to Second Division club West Bromwich Albion. Though Birmingham remained in the top flight for 18 seasons, they struggled in the league, with much reliance placed on England goalkeeper Harry Hibbs to make up for the lack of goals, Bradford excepted, at the other end. They were finally relegated in 1939, the last full season before the Football League was abandoned for the duration of the Second World War."
(extracted from the Wikepedia's website)
After the abysmal performance against Hull, Fulham manged to restart the leaky old four cylinder motor and get it running again.

Praise be for a very welcome three points away from home at a ground that hasn't always held happy memories for us. Maybe not a epoch-making result but t's a start and hopefully will go some way to boosting the confidence of the team following the Hull debacle.

Ok, so we have crept into the Play-Off places butlet's face it, if we are serious about making waves it's pretty obvious that we have to become much more consistent,

On the bright side, we are only seven points shy of the leading club so it's not impossible that we can stay in touch, the big question is can we make the next two games the springboard?

Let's keep our fingers crossed then.