There's only one F in Fulham
The Fulham Fanzine 2019-20 Championship Season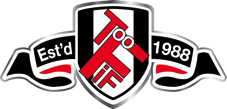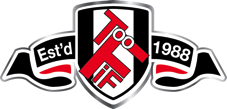 December 1924 was our first meeting
Before this current game We've lost two, drawn three and won three
billp TOOFIF Updated Sunday, 19 January 2020
FFC 1 v Middlesborough 0 JAN 17 2020
We needed to win this one
And to see such a great first 20 minutes or so was a bonus, overall this was a superb performance from the team.
billp TOOFIF Sunday, 19 January 2020
Images FFC Official Site/Shutterstock
Our first ever game against Middlesborough took place aon December 1 1924 at Craven Cottage in the old League Division Two, it ended in a 0-0 draw.

Exactly as the last game had ended this season , that away fixture only being distinguished by the sending off of our 'keeper..

In our joint histories, there have been 66 competitive games between us with Boro winning 29 to our 25, the remaining 12 being draws.
Match Information
from FFC online
Competition: Sky Bet Championship
Date: Saturday17 January 2010
Kick-off: 3:00pm
Venue: Craven Cottage, Fulham
Attendance: 18,375
Referee: David Webb
Fulham
Line-up: Rodák; Odoi, Hector, Ream, Bryan; Cairney (Johansen 68'), McDonald, Onomah (Arter 79'); Knockaert (Mawson 90'), De Cordova-Reid, Cavaleiro
Unused substitutes: Bettinelli, Christie, De La Torre, Stansfield
Manager: Scott Parker
Middlesbrough
Line-up: Pears; Howson, McNair, Fry; Spence, Clayton (Nmecha 80'), Saville (Fletcher 80'), Coulson; Roberts, Tavernier (Wing 61'); Gestede
Unused substitutes: Tomás Mejías, Wood, Johnson, Liddle
Manager: Jonathan Woodgate


The Fulham line-up that Scotty selected was largely unchanged from our victorious winning team at Hull, Rodák in goal, a back four of Bryan, Ream, new boy Hector at last getting a League outing since joining and Odoi at right back, no Cyrus Christie this time.

Kevin McDonald was making another welcome return with the rapidly important Josh

Onomah on his left and Tom Cairney making a return, shown in the Fulham graphic on their site line-ups on the right, surely that was an oversight.

The forward line had Anthony Knockaert, Bobby Decordova-Reid and Ivan Cavaleiro making up the 11, Bobby being moved into attack from his midfield role and Mitro resting for a few games to recover from his ankle injury.

It was good to see Patrick Roberts making a starting appearance for an English League team, so little has been heard of him since his move to Manchester City and subsequent loans to a team North of the Wall. He was the best of a very good collection of players in our successful youth team and it was a shame he couldn't have stayed to develop here. He has certainly no chance of breaking into the City first team but I guess the money compensates, good luck to him and his parents.

Fulham took off as if their pants were on fire as soon as the referee sounded sent his pea spinning, immediately pressing forward in a satisfying demonstration of skilful team play, complete with no small skill and trickery. Boro were rocked as they'd probably read the script and believed that we'd ponderous fiddle around at the back and in midfield, lethargic (or is it calmly) passing sideways and backwards to rack up the possession stats.

Within two minutes of total Fulham attack, Knockaert, arms rocking like an Industrial Revolution beam engine, penetrated Boro's midfield, latching onto a ball from McDonald and fizzing a shot which Pears in the visitor's goal saved reasonably comfortably. A minute later and our sparkling Gallic Hero, was at it again, this time his left footer went looping high and as wide as a hippo's bum. Tom Cairney who was seeing a fair bit of action, had supplied the pass that fed Knockers.

Then at around five and a half minutes , the ball was given away around 35 yards out, by Denis Odoi mis-controlling a Hector pass, Tavernier seemed odds-on to take advantage, however Ream recovered the ball and passed to Cairney who was on the right wing, he raced along the line and fed Anthony who was 10 yards in front to him level with the 18 yard line.

Knockers square-passed to Cairney who had moved inside, his pass drilled square, to the left wing to an advancing Joe Bryan, who took on Boro's right back Johnson and struck a diagonal daisy cutter behind the defence to the near post, Pears made a fruit salad of his attempted dive and there was our workaholic dynamo Knockaert, on the shoulder of his marker, cleverly moving to the goal-line, there to slash it in cleverly getting behind the whole defence.

It looked like it was going Pear-Shaped for Jonathan Woodgate's Middlesbrough and that they's put all their apples in one basket, we, peeled through their defence and cut them to the core.

One nil to the Super Whites who were dicing up the fruit and hoping for a return to our Salad Days. More excellent and dominant play at around the 17th minute mark, saw the Whites boss the first fifteen minutes, Ivan Cab=Valero completely beat the defence with a mazy run behind them, with only the keeper to beat at the near post, he tried to chip/swerve the ball over and round Aynsley Pears, but he sliced his shot which went up in the air and over, we couldn't pip Pears this time.

On 20 minutes, Odoi flighted a long ball down the line from 10 yards inside the home half, naturally, our French Dynamo was on hand to control it just as it appeared to hit the corner flag on the right, he ricocheted the ball off Coulson to win us a corner, which he then took with his left foot. His beautifully struck effort swung over the whole attack and defence for a lurking Josh Onomah who was unbelievably completely unmarked at the far post, his header, sadly, went wide of the post with the keeper nowhere, another clear goal scoring chance spurned, a far too familiar story!

What it again demonstrated was that Boro's defence is as negligent at set pieces as any team in the Championship and probably worse than many, I'll stop moaning about our lot after this game.

Cairney fed a ball to Bobby Reid on 22 minutes, which Decordova-Reid then whacked a left footed goal wards, the attempt was blocked by the defence. Four minutes later Boro headed wide from close in, Fry being the culprit from a ball delivered by McNair, almost immediately followed by another headed miss, this time from Rudy Gestede, Fry being the provider of the chance

Just before the half hour mark Cavaleiro fed a ball to Tom Cairney who rifled off a left footed shot from the middle of the box, Pears harvested this one. We'd noticeably slackened off a mite by this juncture, hopefully just to gather breath but this was allowing Boro more opportunities to get the feel of the game and they started to gain more possession.

Tavernier came close on 29 minutes with what appeared to be a cross from the left of the 18 yard line but which baffled Rodák as it deflected off the covering Odoi and swooped perilously close to zooming under the bar dead centre of goal, he waved at it and whether or not contact was made, the ball pinged off the metalwork to go behind. Tavernier missed the resulting corner, attempting to side foot the ball home where a header would have surely produced a goal.

Around 37 minutes, Saville shot from outside the box, fortunately Rodák, despite having hardly seen any action, was still awake and gathered the ball easily enough. The first half closed with no real excitement, Fulham had control but the exhilarating, creative and productive football we'd been privileged to enjoy in the first twenty minutes had by now been replaced by a more measured and energy saving period, we could only hope this would not be a repeat of the game of two halves scenario that have blighted this season, after all, we'd had 'our' good half, what could follow that?

Well, we needn't have been overly concerned, the second half took up much as the last fifteen minutes of the first period. Lots of huffing and puffing, a Revival of the Fulham tippy-tippy in the area and delaying tactics by our goalie in getting the ball out from goal kicks, a mix of long balls out and the bookends method with n=both backs in line with Rodák on the 6 yard line, lazy strolling forward and bit of giving the ball away here and there.Back to normal then! Middlesbrough took Marcus Tavernier off for Lewis Wing just after the hour mark.

On the positive side, we were a goal up and the onus was on our visitors to score, we really desperately needed a second. Tom Cairney made way for Stefan Johansen on 68 minutes but we had to wait until almost 70 minutes for any measurable excitement to the second half when Tim Ream supplied Joe Bryan who right footed one from the left for the keeper to save.

Then Ivan Cavaleiro somehow robbed Paddy McNair halfway into the visitor's half, the Smoggies' man had been attempting to control a high ball pumped from our half by Bobby Decordova-Reid, which had been part of a passage of scrappy tit for tat clearances and mis[placed passes. Ivan scampered down the left closely marshalled by the towering McNair into the left side of the area, the referee judging that the defender had been manhandling our man all the way, he was right and we had a free kick, McNair earned a booking.

Cavaleiro and Knockaert stood over the ball, Ivan addressed the ball facing the Hammersmith End looking to loft a left footed effort into the area but ran towards it, stepped over the ball stopped and approached the ball now with his back to the Thames and floated a divine right footer high and deep into the danger zone and right bang in the middle of the goal mouth to be met on the head by Denis Odoi who celebrated with a display of acrobatics only to be disappointed by a very late flag for offside. It looked to be a good gaol from where I was sitting but was apparently marginally off.

One minute later, MacDonald scurried up the left wing, releasing a ball to the advancing Decordova-Reid who made an incursion to the edge of the area and passed, right-footed across area to reach the D where Guess Who arrived. Knockaert volleyed the ball fiercely with his left foot, narrowly wide of the goaly's right post, Pears seems to have covered it with his dive though.

Then Ivan Cavaleiro skilfully and elegantly took scooped a high ball on the left just inside our area and set off on a crafty, mazy run into the heartland of Middlesbrough's defence, stopping and putting his foot on the ball to decoy the defender before passing to Johansen whose ball forward was met by Bobby Decordova-Reid, who one touched a pass from the middle right across to the right flank where alone and bereft of markers on the right wing was our elbow pumping winged Frenchman.

Knockaert controlled the ball and laid on a scintillating, defence busting, right footed cross which evaded seven defenders to go between them and the goalkeeper, unfortunately it also bypassed the lone Fulham player who'd ghosted in wonderfully, poor old Bobby Decordova-Reid deserved to have scored from this, he'd been central to much of Fulham's good work. I gave to say though that the Boro defence was again nowhere, they were impersonating Stonehenge but without the movement.

It was looking more likely that Fulham would hold the lead and on 75 minutes Bobby DR latched onto a Denis Odoi ball and shot at goal only to see the attempt blocked. Two minutes later, the same fate befell Anthony Knockaert, the provider this time was Ivan Cavaleiro. In the same sixty seconds, Bobby had yet another attempt blocked, Joe Bryan being provider. If nothing else, the whole team were having lots of the ball, which in itself is a positive aspect of controlling possession as the other lot can't hurt you if you keep the ball.

As if to amplify that point, on 79 minutes there was yet another Fulham attempt at goal was saved low in the bottom right corner, Denis Odoi meeting a cross fromKnockaert. Shortly after this, Onomah, who had another goof game was replaced by Harry Arter, Middlesbrough made a double change, Fletcher supplanting Saville snd Nmecha coming on for Clayton.

The game dribbled on in slo-mo, distinguished mainly by offsides and free kicks when the fourth official showed the board with five minutes added time, two minutes later that was the cue for Scotty to take off Knockaert who's sustained a thigh injury earlier in the game, Alfie Mawson came on in the Frenchman's stead. That five-minute extension ran to seven and just before the referee ended it, Harry Arter had a squirt at goal which went wide of the right post. That was the last of the action and we'd been worthy winners.
Prior to this game, we last played the Smoggies on October 26 2019 away at the Riverside, where 10 man Fulham held out for a 0-0 draw.
Archibald Leitch
Master football stadium designer
Our clubs have a unique link in common in that the same Architect was responsible for designing our home grounds, although Middlesboro have long since vacated Ayresome Park for the Riverside, Archibal Leitch designed their then new stadium.
This pragmatic Scotman was the Richard Rogers or Norman Foster of his day as far as Football stadia were concerned being the man behind many grounds in England.
these included such clubs as Manchester United, Liverpool, Everton, Blackburn, Tottenham, Arsenal, Chelsea, Fulham, Crystal Palace, Millwall,  Charlton, Southampton, Portsmouth, Aston Villa, Wolves, Derby, Sunderland, Middlesbrough, Huddersfield, both Sheffield clubs and both Bradford clubs (City and Bradford Park Avenue)
In 1901, much of the Ayresome Grange Estate, which included Middlesbrough Ironopolis's old Paradise Ground, was drained to make way for a new ground in keeping with Boro's growing stature. 
The plans initially included a training pitch and a playing surface for the club's reserve side. The architect was the famous Archibald Leitch of Glasgow and the cost was to be an enormous £10,438.16.
The centrepiece of Leitch's Ayresome was the impressive North Stand with its barrel roof. Opposite stood a stand that was familiar to seasoned Boro home followers.
The main grandstand at Linthorpe Road was dismantled, transported to the new ground, and re-erected as the new South Stand. There it stood until 1937, when Dorman Long and Co were commissioned to build a replacement South Stand, which remained for the rest of the ground's life.
Photographs from inside the old Linthorpe Road ground are rarely seen, in fact they are non-existent. Featured here is the next best thing during a game at Ayresome versus Liverpool in either 1914 or 1915. Liverpool were playing in their away kit of red and white stripes and shows Boro striker Walter Tinsley coming up against legendary Pool goalkeeper Elisha Scott and defender Sam Speakman.
For once the star of the photograph is in the background with old / new South Stand in all its glory. One mystery is that it was always reported that the stand was only 50 foot long. Either the camera angles of the day were misleading but the enclosure looks a little bigger than that.
Another point of interest is an early example of sponsorship in football. Boro had a director called Otto Winterschladen who's family famously had a number of off-licenses in the Teesside area. The firm's name is seen proudly displayed on the South Stand roof.
In the latter years of Ayresome Park, this tradition re-appeared, in particular when club sponsors Heritage Hampers was adorned on the North Stand roof in 1988, and even made the Guinness Book of Record as the largest advertising board in sport.
Review from the post-match Home Page

Much that was good, a that was little average but another win
Fulham FC 1 v Middlesbrough 0 | Saturday January 18 2020
Phew! Friday night's home game against Boro was quite something wasn't it? Prior to the match, I couldn't have been the only person who had a slight nervousness hanging over me, after all, the Smoggies have been enjoying a great run of form lately.

Notably, despite being trounced by Spurs in the FA Cup for much of the first 60 odd minutes, they were able to hold their heads high after coming back and scaring the life out of the North Londoners.
After having been hypercritical of our obsession with negative possession and ultra-slow build up play, it was a welcome treat to see the Whites tear into Boro from the first whistle. The veracity and creativity from the team was incredible and most of the quick, one touch passing football was whirring at top speed. I'd go as far as to say that the first 20 minutes or so were as good as anything we have seen since the Tigana era.
Fulham were one up by the sixth minute whith Joe Bryan fizzing in a perfect ball across the Boro area for an effervescent Anthony Knockaert to convert with a brilliant run and fierce tap-in.

It was all Fulham apart from one isolated attempt from our visitors who really should have scored when Spence was off target, that would have been cruel though had it hit the net so rare was this attack.
It wouldn't have been Fulham had it all been that straight forward however a for the last twenty minutes and most of the second half, we took our foot off apart from another prominent period late on but to be honest we had the measure to the visitors so after 50 minutes of the second period we knew we had done enough to acquire another useful three points.

COYW!