There's only one F in Fulham
The Fulham Fanzine 2019-20 Championship Season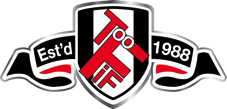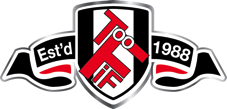 In the last eight games 6 wins, 1 draw and 1 loss
Let's hope it'll be 7 wins and zero losses after this one!
billp TOOFIF Updated Friday, 14 February 2020
Millwall 0 v FFC 0 FEB 12 2020
One Point…
is better than no points
billp TOOFIF Friday, 14 February 2020
Well what can one say? After a welcome away win at Blackburn Rovers Fulham fought out a tough single point at Millwall's Den, to see out an unbeaten run of six matches in the Championship and seven unbeaten including the FA Cup win over Premier League strugglers Villa. It wasn't pretty and at times we played a dangerous game inviting a hard pressing Millwall to push us into errors. Despite the usual Fulhamish wobbles, the team played some great football, albeit in bursts and might have flukes a goal near the death when a Neeskens Kebano cross-header had the keeper worried and skimmed over the bar.

When The teams were announced, the Gary Rowett had left old Fulham war-horse Matt Smith on the bench for the home side. Scotty named a familiar line-up but Kevin McDonald was on the bench with Arter in midfield with the now ever-present Josh Onamah and skipper Tom Cairney. Rodák took his usual place in goal, Denis Odoi, Michael Hector, Time Ream and Joe Bryan in the defensive line before him. Bobby Decordova-Reid and Aboubakar Kamara joined Aleksander Mitrovic upfront.

It has to be mentioned that the pitch surface was a throwback to years gone by and uncharacteristically bad by current standards, methinks the ground staff are going to have nightmares when they relay little mess, which is scheduled to be carried out, soon.

The opening minutes were understandably hit and miss, neither team having a chance to settle in the opening exchanges. Jed Wallace looked very lively and one had the distinct impression that he was going to be a handful.

Josh Onomah was fouled just before the two-minute mark as we were building up a dangerous attack, the free kick being awarded midway into the home half. Harry Arter played a training ground free kick which involved inter-passing between Cairney, Joe Bryan, Arter then back to Bryan who looped a brilliant cross behind the defence for an incoming Nitro to convert, he'd left the whole Millwall back line yards behind. The goal was scored on 2 minutes and 23 seconds

This was looking promising, however nobody told Millwall to roll over and sure enough, we allowed them possession and on five minutes they won a corner when the ref over-ruled the assistant. Fulham cleared the danger from the corner but the hosts kept the ball and won another corner.

A bit of ping-pong ensued from this corner kick and when a deflected ball from a clashing Josh Onamah and Bradshaw spun high towards the goal, the Millwall foot of Bödvarsson who with another home player was a couple of yards goal side of the ball stretched a foot to the looping ball to score. Most present thought it was good but later television access, with the benefit of close-up slow-motion, proved that the ball had actually been played forward by a Millwall player and had VAR been in use would not have stood.

Scott Parker and the Fulham players were furious but once a goal is given, that's it, no point in arguing, unfortunately the Fulham team seemed to let it dwell and for the remainder of the half just didn't carry on with their earlier progress, Millwall were seeing a lot of the ball, although we were looking the better team without threatening too much. Michael Hector was receiving the ball a lot as we broke down Millwall incursions from around 10 minutes on. He resorted to paying hopeful long balls to our front three most of which were gratefully accepted by Millwall's players, this tactic was destined to be seen throughout the second half. In the 16th minute, Rodák had to come out of the right-hand side of his area to head a ball into touch, this was one of the only notable events since Millwall had equalised. Fulham had a decent build-up involving midfield Cairney, Bryan, Mitrovic and Bobby D-R, the dangerous looking cross from Bobby just sailed out of Kamara's reach to go out of play for a goal kick. Had Abou been a little more switched on, the ball was reachable and a very decent opportunity might have been created.

Our uneasiness was exemplified on 19 minutes when easy possession at the back and a flurry of passes between the Fulham was stroked to Joe Bryan who misread it entirely, gifting our hosts a thro. Now we were carelessly giving the ball away too often as if this might speed up the half-time whistle which, to be honest, our lot seemed to need more than anything.

Another misplaced pass brought pressure on us on the left and the ball was neatly passed around Millwall's midfield to arrow low ward our goal, Wallace, as usual, at the heart of things. Bryan shepherded the ball and player to tour left touch line yards from the corner flag for a Millwall throw. The ball was worked around nicely by our antagonists ending with a threatening march towards goal happily terminated by Rodák.

Now it was all the Lions and another incisive ball whipped towards menacing across and through their midfield, again involving the excellent Wallace, the ball switched and was swiftly passed towards the 18-yard area, and chased by Bradshaw, Odoi managed to snuff out the danger but it was becoming more uncomfortable for the visitors.

Twenty minutes had elapsed and to me it had felt like far longer than that, Hector, once again played a long ball down the right which was beyond the control of Kamara and resulted in yet another unnecessary throw to the opposition.

This immediately lit the fuse for another foray at our goal, the throw-in being headed down the line and across for Wallace to collect and run infield towards our goal. He passed to the incoming Romeo who stepped forward into the area to be clattered by Bryan, an obvious penalty and a complete disaster for the Superwhites. Wallace took the ball to the spot, ran up and promptly belted high and over, off the bar, what a relief! Bryan looks increasingly as if his mind is elsewhere, let's hope he wakes up before too long, so weird as he created our goal and has been pretty reliable this season.

Let's hope that would wake up our off-kilter mob, 22 and something minutes, drawing the game but looking unlikely to go behind despite the action being it was mostly from Millwall, they wanted it our lot thought they should have it on a plate, a case of "Come on you lot, show some fight!" Then Mitro did his usual sack of spuds act, drawing a foul from Bradshaw earning a free kick for the team and a yellow for his assailant. A respite at last, naturally we soon wasted that opportunity, we were definitely second best now, sure enough.

Jed Wallace and Mahlon Romeo continued to see a lot of the ball and combined in the 26th minute, Rodák dicing to palm the latter's shot to safety, keeping the ball in play. We were in a shambles and kept playing hopeful long balls which merely meant that Millwall immediately moved up on us, in possession en-masse. Jed Wallace coming close a minute later from such a move which resulted in a free kick.

Still we played the ball backwards when we received it, usually with the ball being passed several times and reaching Hector who time and again, lumped it upfield. These balls either went out for a Millwall throw or straight to one of their players. Those balls that did reach Mitro were being passed from Fulham player back through the midfield and defence to be smashed hopefully up to the opposition. Groundhog Day!

This game was slipping away and I was really fearing that we'd end up being thrashed, we were limp and most of our possession was within our own half. Millwall were pressing constantly and we were clueless as to how to remedy their simplistic tactic, Wallace beat his markers in the 31st minute and ran on to a through ball, Rodák made a last ditch save to keep the scores level before Wallace could contact the ball which he'd failed to control.

In the 33rd minute we regained possession and held onto it as we advanced with opass after pass until we were 40 yards from the opposition's goal area and when Bryan advanced and crossed into the danger zone the ball as usual, went straight to a defender, this was miserable. The first half was a constant repeat of such wasteful Fulham play, when we did settle and string passes together and keep the baal to move upfield, the final ball was constantly wasted, Bobby Decordova-Reid and Joe Bryan being regular culprits, Bryan was really looking off his game. Tom Cairney was virtually playing in the backline, he passed back so often.

On the plus side, whenever Hector received the ball and when he wasn't whacking hopeful long punts upfield was at least passing forward positively and all of our promising play stemmed from his shorter low passes. In the 44th minute we persevered and passed the ball around with Tome Cairney just able to receive an awkward ball under pressure around 22 yards out, he swivelled, dribbled and stumbled, skilfully juggling under close and determined marking, somehow coming away promisingly with the ball only to be manhandled to the ground just short of the Millwall 18 yard line.

The free kick was taken by Bobby Decordova-Reid and ricocheted back from the wall with Mitro volleying a low drive which went straight to the goalie, the clock was already into added on time, we went back to our end cjhasing the home team and giving away a free kick

The travelling faithful who had been in such good voice after we scored were now only singing "Come on Fulham".

Things were much better, from a Fulham perspective, in the second half but try as they did, the team just couldn't scratch a goal and sub Neesken's back-headed effort which brushed the bar courtesy of the keeper was about the only highlight of this set-back! Millwall were the most likely victors of this clash on the balance of overall play.
Millwall and Fulham
The history between Fulham and Millwall is a relatively short one extending a mere 87 years. THe firat match was played in the old League Division Two on September 24 1932, naturally Millwall won that clash by two goals to one.
In total, there have been just 46 games played between the clubs in all competitions, Millwall have been victors in 14 of those matches, 12 have been drawn and the White have come out on top 20 times.
The last time we met was at the Cottage on August 21 this season, the Whites having a good day with a 4-0 win.
–––––––––––––––––––––––––––––––––––––––
Our sides last met on Seotember 24 1932 at the Den, Milwall won that game which was in the old League Division Two.

The two sides have met a total of 46 times, Fulham have won 20, drawn 12 and lost 14.

Millwall
Club History
1885 – The club are founded as Millwall Rovers by workers of JT Morton's factory on the Isle of Dogs. Millwall Rovers' first game was against Leytonstone side Fillebrook and ended in a 5-0 defeat.
1886 – The club begin playing at the Lord Nelson Ground, an area of land behind a pub, the Lord Nelson.
1889 – The club is re-named as Millwall Athletic after relocating to The Athletic Grounds.
1900 – Millwall Athletic reach the FA Cup Semi-Finals, losing to Southampton after a replay.
1901 – The club are on the move again, this time to North Greenwich, a relocation which is unavoidable as the Millwall Dock Company wanted
to use their land as a timberyard.
1903 – The club reaches its second FA Cup Semi-Final in just three years, this time beaten by Derby County.
1908 – Millwall are crowned champions of the Western Football League.
1909 – Their Western Football League championship trophy is retained.
1910 – In an attempt to boost attendances, the club move once again, this time to New Cross, naming the new stadium 'The Den'. The first match is against Southern League Champions Brighton & Hove Albion, who win 1-0.
1920 – Now known just as Millwall, the club are invited by the Football League to enter its new Third Division for the 1920/21 season. Millwall's first game ends in a 2-0 victory over Bristol Rovers on 28th August 1920.
1925 – Millwall put together a run of 11 consecutive clean sheets, a Football League record shared with Reading and York City.
1928 – The club win the Third Division South title, scoring 87 League goals at The Den alone – a Football League record that still stands.
1937 – Millwall reach the FA Cup Semi-Finals for the third time. They are the first Football League club from the third tier to do so. Earlier in the competition, the Fifth Round visit of Derby County attracts a record attendance of 48,762.
1938 – The club announces that His Grace Bernard Fitzalan-Howard, the 16th Duke of Norfolk, agrees to become its first-ever President
1943 – The Den suffers severe bomb damage during World War Two, forcing Millwall to play games at rival clubs' grounds in London.
1944 – Thanks to the work of several volunteers to help re-build parts of the ground, the club return to play matches at The Den.
1945 – Millwall play Chelsea, losing 2-0, in the Football League War Cup (South) Final at Wembley in front of 90,000 spectators.
1957 – Battling for survival at the bottom of the Third Division, Millwall shock First Division giants Newcastle United in the FA Cup Fourth Round, winning 2-1.
–––––––––––––––––––––––––––––––––––––––

As things turned out one win and a draw from two away games wasn't so bad.
7 points out of 9 sounds even better!
Blackburn 0 v Fulham FC 1 | Saturday February 08 2020 15:00
Millwall 1 v Fulham FC 1 | Wednesday February 12 2020 19:45
Now we have got that little gaggle of games out of the way things are still looking positive from the Superwhites' perspective.

The majority of us realise that it doesn't matter what team one's team is up against, the result is never predictable. We've seen that so often that a game against a team near the bottom of the table can be as tricky as those against the promotion hopefuls.

The Huddersfield contest started our three games in an eleven-day sequence and that could really have been uncomfortable. The 17 point gap in the table meant nothing on the day. The Terriers have been settling down were not in the danger zone. They had beaten fellow sufferers Hull in their last game but lost three on the spin against Stoke, Southampton and Barnsley and drawn against Brentford.

Well, that supposition was borne out in a mad haywire game where, being Fulhamish, we chucked away two goals of our easy first half three goal cushion to hang on by our finger nails throughout the remaining hour or so.

This made the prospect of two away games in quick succession an even more uncomfortable proposition, neither Blackburn or Millwall are easy opponents at their home grounds anyway.

Well, we all know now, the team stuck at it at Ewood Park and won a dour one nil game, that clean sheet was another encouraging signal. Michael Hector is nicely bedded in now and his presence has certainly given us solidity at the back.

Millwall was another test and as we scored so early it might have seemed that we could have gone on to rack up a decent win..

Typically that was not on the cards and frankly we didn't look comfortable after Millwall scored and the half-time whistle seemed years away as we knuckled down.

The second half performance was far better but one must credit Millwall with their play, they pressed us and stopped us hurting them despite our possessions and incursions in their half..

A draw was probably a fair outcome but I'd have loved Neesken's header to have been a couple of inches lower in the closing minutes. Still 4 points from two away-days Is not so bad and seven points from a possible nine over the last three games since our F A Cup exit is blooming marvellous.

Innit?

COYW!
Comment from the pre-match Home Page
Match Information from FFC
Competition: Sky Bet Championship
Televised live on SKY TV
Date: Wednesday 12 February 2020
Kick-off: 7:45pm
Venue: The Den, London
Attendance: 12,870
Referee: Andy Madley
Millwall
Line-up: Bialkowski; Hutchinson, Pearce (Matt Smith 86'), Cooper; Romeo, Molumby, Woods (Skalak 86'), Murray Wallace; Jed Wallace, Bradshaw (Leonard 77'), Bödvarsson
Unused substitutes: Steele, Ferguson, Mahoney, O'Brien
Manager: Gary Rowett
Fulham
Line-up: Rodák; Odoi, Hector, Ream, Bryan; Cairney, Arter (Kebano 88'); Kamara (Cavaleiro 70'), Onomah, De Cordova-Reid; Mitrovic
Unused substitutes: Bettinelli, Christie, Steven Sessegnon, McDonald, Johansen
Manager: Scott Parker