There's only one F in Fulham
The Fulham Fanzine 2019-20 Championship Season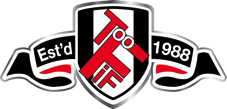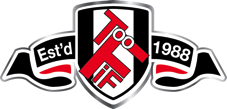 November 2019 was our last previous meeting
In the previous last eight games We'd lost two, drawn three and won three
billp TOOFIF Updated Monday, 20 January 2020
Derby County 0 v FFC 0 FEB 21 2020
At Derby, we Moan
But it might have been worse
billp TOOFIF Monday, 24 February 2020
It was just over one hundred and twelve years ago that Fulham and Derby first played in a competitive football league game in the old League Division 2. That was on September 7th 1907, away at the Baseball Ground, we won one nil.

Fulham and Derby have meet 64 times in their histories, we've lost 23, won 21 and drawn 20. Let's hope we can make that 22 won this season.

However that is easier said than done given that Derby are not that far off the Play-Off places and beatig us would be a rather useful step in that direction.

From our part of view, to lose another game would certainly detach us from the top two but would open the door for the close-following pack.Bristol City, Preston North End and Nottingham Forest are yapping at the heels of our old mates Brentford who are a mere point below us.

It's definitely getting tight at the top so every result is critical and with the propensity of our lot to lose at will and then destroy teams in the following game, we'er in for a totally unpreductable run-in.

Let's hope we can return to the smoke without any points, COYW!
Having witnessed three poor performances from Fulham where we have slipped back into a negative and over-safe method of play with more mad risk taking from our defenders which often costs us, we were hoping to see a more positive mentality. The last games have broadcast a strong message to all and sundry that the team is nowhere near as good as it thinks it is and, as it stands, to think that this package could compete in the Premiership is fantasy on a scale that Walt Disney could ever dream about.

Tim Ream has been less than average of late yet still thinks that he is capable of dribbling trickery close to our goal when under pressure, Tim, you are not good enough to try that nonsense. Joe Bryan gives the ball away too often and plays back when going forward is possible and Tom Cairney has more reverse gears than an Italian tank. Hector has shone overall but even he sometimes resorts to playing long upfield balls hoping for a lonely Mitrović to get on the end of them. Mitrović often does so but as there's often no support, the opposition generally cancel Fulham out.

Then there's Rodák's performance against Barnsley, though he had a defence to explain that: Fulham had no defence, literally! I could ask one or two who sit around me in the Stevenage Road Stand (The Johnny Haynes Stand to newcomers) to write a few words but as this is viewable by anybody on the internet, to do so would close this site immediately, if you want to hear those opinions, I'll introduce all those interested outside the ground.

The Fulham line up was amended from the team that performed so disastrously at home against Barnsley, with starts for Denis Odoi, Stefan Johansen, Harry Arter and Bobby Decordova-Reid.

It has to be said though, that this was a case of Same meat different gravy, the ten outfield players on the pitch immediately clicked into the usual pattern of slow, slow, slower, slower, slow. The opening nine minutes were about as tentative as any sane person would have a right to experience without being comatose, on the bright side, all the football was coming not from the team in black and white but Fulham kitted out in Away Red. derby, under Philip Cocu seem to have been coached using the same handbook that Parker once read, so laboured and ineffective were they. In fact the only noteworthy incident in these opening minutes was an effort from Waghorn that ended up in Chesterfield. Derby won a corner and the clearance was straightforward for any team but Fulham, the robotic programming clicked bin and Ream's pass to Bobby D-R was destined to be passed to safety but no, Decordova-Reid played his 'Fancy Dan' card and swivelled and jinked and attempted a trick, gifting the ball back to the Derby attack, cue another corner. This is absolutely par for the course for this Fulham side, oh ghosts of the past, bring back Ryan Fredericks and Matt Targett and some clear thinking at the back.

This corner, taken by Wayne Rooney, looking like a logger from the North Canadian wilds, was cleared back to the home side from which Rooney, fooling his marker Arter, put in a cross from the left that completely defeated Joe Bryan and his sleeping partners and should have put us behind as Lawrence's outstretched size 12 couldn't make a decisive contact and the ball drifted into the grasp of a grateful Rodák fortunately Derby are not very good either and on the evidence of the opening ten minutes were dependent on Rooney's occasional acquaintances with the ball to muster anything of note. In short two teams bereft of that bit of quality and patience to really take this game by the scruff of it's neck.

By the 14th minute, Fulham were totally in charge as far as time on the ball was concerned but Derby had been the only team with clear cut chances and Rodák had kept the scores at zero apiece, Derby had more verve in our area and we had hardly been in their penalty zone, we looked dangerous until any of our players encroached into the 18 yard line, then it all faded, time and again.

Arter, Decordova-Reid and Johansen were by this stage not actually gelling and our build-up play was constantly mired in the middle third, Derby often emerging with the ball and heading towards our area. The inevitable was beginning to be imminent, in the twentieth minute a spate of Derby play saw a good ball out to Rooney who ran out deep to the left evading Denis Odoi, who controlled it beautifully, turned back at laid a delicate pass directly to the feet of a fast incoming Forsyth, his cross ball was narrowly missed by the outstretched foot of Waghorn to go out for a goal kick, almost a carbon copy of the Lawrence miss.

At times one had to blink a few times as Derby were playing exactly like Fulham and as they wear similar Home Colours the similarity was marked, lots of possession at the back and taking their time to play out. It must be said though, that this they were accomplishing far more effectively than our lot and at just over 22 minutes, they burst into action again breaching our midfield and defence with a flurry of passes that started with the keeper and left back, passed across the back line and progressed into the midfield,

At this point, daft free kick was conceded by the exasperating Joe Bryan (the ex-player pundits will unanimously applaud foul play as being 'one for the team', I call it dirty play!). The quickly taken Rooney kick being worked from the centre up and over everybody to drop ten yards into the area and be leapt on by Clark who goy between Arter and Odoi to volley the ball goal-wards as he tumbled. Somehow Rodák changed the direction of his dive to stretch the other way and almost tickle the ball away from goal to the feet of Arter who lumped it up and away deep into enemy territory. We could easily have been three goals down, Marek had really made up for his abysmal display against Barnsley.

Half way through the second half and despite having the lion's share pf the ball, Derby were definitely looking more dangerous. Typically, we now made a similar albeit more direct incursion from the back, Hector passing to Odoi who fedReam with a square pass.

Tim Ream, suddenly and almost as if guided by some sort of telepathic influence from Cookie Coleman, so out of character was this phenomenon, galloped up field like a thoroughbred gelding, making 60 yards and passing wide right for Knockaert whose left footed crossed arrowed superbly towards the gap between the Derby full back and keeper.

A lone Mitro was sandwiched between both centre backs and all three went for the ball Mitro causing havoc but the ball being cleared, Fulham harassed the Derby players and the ball changed hands a mite until Bobby Decordova-Reid won it and kept possession in out-r hands with all of our back line exchanging passes. Unfortunately although we marched upfield, the final pass down the left wing found Joe Bryan offside, he's usually been dependable but very careless of late, however this one was marginal and now I've had a chance to slo-mo it on telly, he was more than a tad unlucky to be flagged, Mitro, in the middle, was clearly off but as he was not receiving the bill he was ignored, maybe the Lino got a bit confused, where's WAG when you need it, or do I mean VAR?

Then Derby progressed and Bryan again gives away a silly free kick, this is becoming irritating now, if I were Scotty I'd deny him his bedtime Ovaltine for these constant misdemeanours. This review is a catalogue of trivia and there;s a reason for that, the game was balanced, we looked marginally better, Derby ought to have been in the lead. I'll leave it there for the remainder of this half as barely anything more exciting happened and the game after 25 minutes was more or less a mirror image of the first quarter up to the break.

in the 50th minute, Hector clashed with Waghorn who fell down on the edge of our D, fortunately from an offside position, a relief but we were playing with fire. The ball was soon being sprayed around by the Super Reds and Ream, Gabon advancing deep into the home half, fed Bryan on the left. Despite the close attention of the defender velcroed to his shirt, Joe executed a perfect left footed pass along the line which caught out Clarke his marker, Mitro caused panic and the nearest defender managed to clear the ball for a corner with his knee before our Serbian Battering Ram could get a touch.

Then, from a stagnant passage of play, a ball is popped into the Fulham area by virtue of another sloppy Bryan pass which was driven against an opponent's heel and conceded possession to the left touchline 15 yards out. Waghorn pushed into the box, the ball bounced up and Ream whose arm was firmly behind his back was adjudged to have handled it. It was a clear case of ball to arm but the officials tough otherwise, a disgraceful error on their part and had the seriousness of the result been so severe I'd have called it laughable.

Rooney converted with a well taken chip, a trick named after a player in the Czech National team who first used this show-pony technique. Antonín Panenka, scored this way in the 1976 UEFA European Championship final, when he beat German goalkeeper Sepp Maier to claim the title for the Czechoslovakian national team. In the overall scheme of things, all that is irrelevant, the reality was that he fooled Rodák into diving the wrong way, had he remained in the middle of this goal he might have stopped it as it was after all a deft chip, not an Exocet.

Thirty Five minutes to go and we were one down, not insurmountable against any team, provided that our lot remember their game plan and stop the slow-motion tactics. Two minutes later Fulham had a decent interchange of passes around the 18 yard edge of Derby's area, Bobby Decorovoda-Reid mesmerising all comers only to tumble in a shoulder to shoulder challenge with Shinnie the Derby number four, the ref thought it a penalty and awarded us a spot-kick, it was a soft decision that gave us this chance in a promising position.

Mitro took the kick, an accurate curling loft to the left corner of the goal but it was telegraphed to the keeper who calmly collected it before the fast approaching Denis Odoi or the lurking Hector could take advantage. That was a wasted opportunity but we were clearly in control of the play this half and asking more than a few questions. Bryan having a pop from long distance after more dominant play by the whole team on nearly one hour. He should have been more patient, displaying another example of his propensity to confuse those of us who sang his praises earlier in the season.

Now, every long kick from the Derby goalie was collected by one of our players, hector coming away with the ball and attempting a pass which split Derby open and continued into the area, unfortunately, he'd done a Joe Bryan and neglected to seek out an attacking teammate. The encouraging aspect to all this was that we were really on top and when the home team had the ball, we were pressing them hard.

It really asks the question "Why do we play better when we're losing". Under JT it was understandable and probably under Slav in our promotion season but this current team, which in my opinion is nowhere near as balanced and talented overall as the 2017-2018 team but to a man seems to think they are. Derby, though are probably a level below our players and now were resorting to hefted clearances which really didn't suit the blustery conditions, this was playing into Fulham's hands more and more, invariably their players were tardy in possession and their terrible passing was now outstripping anything we'd been guilty of earlier.

Another bad pass. on 62 minutes, this time from Wisdom, whose name didn't reflect this, went straight to Arter, who instantly played it wide to Bobby D-R, he raced diagonally forward feeding it inside to Stefan Johansen who did likewise back to tom Cairney. Tom immediately laid the ball back to Michael Hector who got rid of it like a hot coal straight along the pitch, evading the Derby Midfield, Booby collected this ball with his back to goal fed back to Tom, his delightful through ball to the left of the Derby area split the defence to be run onto by the fast incoming Joe Brayan, his left footed cross along the line was heading to Mitro who had ghosted in leaving the entire back line for dead with only the keeper Hamer goal-side of him. Aleksandar missed connected by the slightest of margins, as did the keeper, this was a warning to our opponents, we were going to set things straight unless they upped their game.

So far, Harry Arter had been reasonably civilised, he'd had the odd clash and unkind word here and there but in the 62nd minute he dived in and clipped Wayne Rooney from behind after a slack pass from us reached the bearded one. A yellow card was correct despite the usual idiotic protesting from Harry and Tom Cairney. Quite why these players argue the toss after committing an obvious crime id beyond any sane individual and if any of you start spouting "Passion and Commitment" I'll be phoning for the men in white coats. Aside from that Tom was having a really good game and thankfully the team was largely playing positive and attack-minded football as opposed to the tippy-tippy, easy does it stuff.

Derby somehow contrived to win a corner which Desperate Dan Rooney duly took with his customary class, was it really that long ago when he appeared in a first team shirt and pulled off a wonder goal on his debut? It seems a hundred years ago and here is still head and shoulders better than anyone in his position in this league. Clarke's header was hit well after out jumping Hector and Ream but was easily caught by Marek. It was soon back to Fulham domination and Derby lumping the ball upfield when we reached 65 minutes.

Parker then brought on Kamara and Cavaleiro removing Knockaert and Johansen. Stefan was not really influencing things as much as he'd have wanted and had been rather muted so that was probably a good tactical shake-up. Anthony hadn't set the game alight but he is so mercurial and can change things in an instant, Scotty presumably had formation tweaks on his mind and felt that the pace and agility of Ivan combined with the strength and unpredictability of Abou would stir things up for us, Kamara on the right and Cavaleiro on the left, that should liven things up a bit.

Re-watching the game after writing the outlines of this, I was amused to hear the talking heads providing the "Match Commentary", when this change was being implemented, one of the Chuckle Brothers quipped "Fulham need to get into this game", oh blimey where do they get these jokers from, we'd dominated the whole second half and had an equal if not larger slice of the first and the Derby goal was the result of a dubious bit of officiating. My budgerigar could do better and he fell off the earthly perch in 1959!

It was now all Fulham and Derby were relying on poor passes to collect the ball, one after a 10 sequence from the Super Reds which was looking promising. It is exactly this carelessness which has lead to our inconsistent results overall this season. Looking at our overall play we really ought to be winning more games. despite that the home team were reliant on counter attacks, that's a good sign for an away team, Odoi was heavily involved in an advanced position on the right, so deep were the Rams as the clock reached 68 minutes, this game seemed to be lasting forever despite the flurry of activity.

Although we had most of the possession, we were not getting that all important breakthrough and there had not been a scoring chance since Mitrović's close shave six minutes earlier, we needed to put that right while we were on top surely. Then more Fulham pressure and inter-passing around the enemy area saw Cavaleiro jiggle past challenge after challenge to attempt a shot=t just to the right of the Derby D, the ball deflecting off the defender's shin to Kamara on the edge of the area, his cross went straight towards Mitrović who was once again sandwiched between the two centre backs and beautifully volleyed the ball that they all thought he'd have to stoop to head, the goalie had no chance one all and 22 to our talisman! Credit to Scotty, both his substitutes combined to make this piece of brilliance possible.

We were now winning most of the 50-50 balls and Tom was having a very good game overall, calming things when required and keeping those around him involved, fighting off all and sundry when he had the ball and generally keeping the midfield on top, we were not fiddling around at the back here but playing like a team that desired a victory.

In the 77th minute, the pattern continued, we with the lion's share and Derby feeding off scraps, their right back Wisdom having a bit of a nightmare with his control and passing, at this point Cocu withdrew the ineffective Waghorn and brought on Jack Marriott, what ya gonna do about it? Apologies, that was Stevie Marriott and the Small Faces, he also replaced Knight with Jozefzoon.

With 80 minutes fast approaching the pattern was much the same, we pushed forward with accurate inter-passing dangerously occupying the area, with some glorious running and defence splitting passes on the right finding Odoi to Cairney, who beating off all challenges. to worked forward and put a lovely lofted ball above the 7 defenders to the left of the box towards Ivan, Wisdom collected the ball with a last ditch header which returned possession to Joe Bryan, he fed Cavaleiro who drove a low hard ball towards the lurking Bobby Decordova-Reid who beat off two defenders to swivel and fire a goal-bound left footed shot across the keeper towards Mitro who was covered as usual by the two centre backs, how the ball wasn't diverted into the net by somebody is perplexing, the goalie was mesmerised but it went behind off Clarke for a Fulham corner, Mitrović' anguished expression summed up the feelings of all who were watching this, we were trying but the ball just didn't want to join in. Kamara's corner was lobbed into the centre of goal but the trajectory was too high and our Serbian Strike headed way over.

Before we knew it, 80 minutes arrived and Scotty brought Kevin Macdonald on, replacing Harry Arter, this was another tactical switch and one which I had expected around fifteen minutes earlier. It was understandable that Arter be yanked off having been booked once, it was a sensible decision to not run the risk of a second misdemeanour leaving us a man down.

Bug Mac was in the action straight away, Involved in a passage of passing from a free kick deep into our right which had been conceived by Marriott who was Shaking Like a Bowl of Soup with a challenge straight out of Itchycoo Park. Kev's long pass after this move of about a dozen passes flashed over the bedraggled Derby back line that was struggling to play Mitro and AK offside. AK controlled the ball and with Mitro dragging his Marler's away to the left, fed a fast incoming Ivan Cavaleiro who volleyed a shot way over with just the goalie, who seemed beaten, to overcome, demonstrating just why he has been something of an inconsistent disappointment since joining, sometimes brilliant, often very ordinary, that attempt was out of the repertoire of the latter.

Kamara, on the other hand, has been excellent since he was re-admitted into the fold and he was causing havoc up front, on this evidence , when coupled with Mitro, we look so dangerous up front. Derby immediately scampered to our end from their goal kick, Rooney doing a Cavaleiro to earn them a corner by way of respite, they were feeding off scraps but we know how fatal, complacency can be so Fulhamites one and all had fingers and toes crossed for an anxious last ten minutes or so of this encounter. Fortunately, Rooney's corner was wasted by his team mates and the next goal kick was our's courtesy of neat shepherding work by Bobby Decordova-Reid.

We, likewise were immediately on the edge of the area, Joe Bryan whipping in a cross, far too long, to Mitro's frustration which we promptly gifted back to the home team, a mirror image then being produced by Derby who gave us the ball cheaply from a well engineered soirée upfield, we then gave them the ball courtesy of a careless pass from Ivan, this was becoming playground-like and anything could happen next, a definite nail-biter for the travelling Black and Whites, and those wearing Red.

Luckily, when the ball was crossed by Forsyth and crossed to Bird, slap bang in the centre of our area 15 yards from goal and unleashed on target, Marek continued with his heroics, clearing the shot for a struggling Bryan to beat out for a corner. Rooney's effort was cleared away with no drama, cue more Fulham pressure in the Derby box Kamara was causing havoc but after continuous pressure in the box, the final ball was absent and we ceded possession once agin. we were so on top but are incapable of finishing these types of games off,

This nearly came to haunt us when in. the 89th minute, Derby sensed that we were easing off and kept coming forward, exchanging neat passes with most strings pulled by the Desperate Dan like figure of Wayne Rooney, finally culminating in a great cross from the right from Lawrence which somehow evaded two forwards who hd caught Hector, Macdonald and Odoi out, the ball cannoned off a knee or shin goal-wards at the undefended goal which seemed an obvious second for Derby but Rodák appeared as if beamed down from the Enterprise to somehow levitate mid-air from the opposite direction to paw the ball away, the incoming strike being ricocheted out by desperate diving defenders, Big Kev our saviour, second only to our goalie in the TOOFIF honours' list.

In the 93rd minute, Rooney made an ass of Ream and arrowhead a cross to the foot of the near past from their right touchline which was met by Marriott with an All Or Nothing contact that screamed across the goal line and was adjudged to have been put behind by Michael Hector for a corner, which Rooney nearly scored directly from but was went out for a kick.

The whistle blew after four minutes added time, just as we were back in the home area with Mitro bustling to take advantage of a ball which went loose. Not the worst result and an another way point albeit two lost, another mixture of brilliance and carelessness, genius and stupidity, artistry and incompetence and more seat of the pants in the last ten minutes. Typically Fulhamish then.

Possession though, yet again we mullered Derby with our time on the ball, yet they had by far the greater amount fo clear chances, and scored the same one goal so is there a lesson there? I must say that the home team having only 39% does seem as if there was only one team in it but we all know that despite Fulham looking superior, they patently couldn't have been or there'd have been three points in the bag., that's this team all over!
This was another fixture date change For Sky Sports coverage!
Match Information
from FFC online
Competition: Sky Bet Championship
Televised live on Sky Sports TV
Date: Friday February 21 2020
– Note, this match was moved from Saturday February 21.
Kick-off: 7:45pm
Venue: Pride Park Stadium, Derby
Attendance: 25,442
Referee: Darren Bond
Derby County
Line-up: Hamer; Wisdom, Davies, Clarke, Forsyth; Bird, Shinnie; Knight (Jozefzoon 78'), Rooney, Lawrence; Waghorn (Marriott 78')
Unused substitutes: Roos, Lowe, Bogle, Sibley, Martin
Manager: Phillip Cocu
Fulham
Line-up: Rodák; Odoi, Hector, Ream, Bryan; Johansen (Kamara 65'), Arter (McDonald 81'), Cairney; Knockaert (Cavaleiro 66'), Mitrovic, De Cordova-Reid
Unused substitutes: Bettinelli, Christie, Steven Sessegnon, Kebano
Manager: Scott Parker


Derby County F.C. was formed in 1884 as an offshoot of Derbyshire County Cricket Club in an attempt to give players and supporters a winter interest as well as secure the cricket club extra revenue.

The original intention was to name the club "Derbyshire County F.C." to highlight the link, though the Derbyshire FA, formed in 1883, objected on the grounds it was too long and therefore would not have been understood by the fans who may mistake it for a Derbyshire FA team.

Playing their home matches at the cricket club's Racecourse Ground, 1884–85 saw the club undertake an extensive programme of friendly matches, the first of which was a 6–0 defeat to Great Lever on 13 September 1884. The club's first competitive match came in the 1885 FA Cup, where they lost 7–0 at home to Walsall Town.

Arguably the most important match in the club's history came in the following season's FA Cup, when a 2–0 victory over Aston Villa, already an emerging force in English football, helped establish Derby County on the English football map, helping the club to attract better opposition for friendlies and, in 1888, an invitation into the inaugural Football League. The opening day of the first ever league season was 8 September 1888, when Derby came from 3–0 down away to Bolton Wanderers to win 6–3, though the club ultimately finished 10th out of 12 teams.

In 1891, they absorbed another Derby club, Derby Midland, which had been a member of the Midland League, leaving them as Derby's sole professional football club. Steve Bloomer, generally considered to be Derby County's best-ever player, joined the club in 1892. In 1895, the club moved to a new stadium, the Baseball Ground (so called because it was previously used for baseball), which became their home for the next 102 years. It was then that the club adopted their now traditional home colours of black and white.

Although Derby were inconsistent in the league, they finished as runners-up to Aston Villa in 1896, as well as achieved a number of third-place finishes. They were a strong force in the FA Cup, appearing in three finals in six years around the turn of the 20th century, though lost all three, in 1898 (3–1 to Nottingham Forest),1899 (4–1 to Sheffield United) and 1903 (6–0 to Bury). –––––––––––––––––––––––––––––––––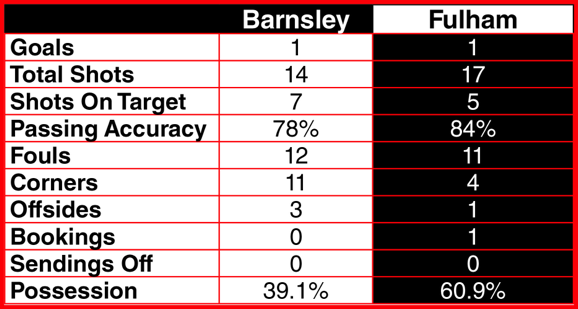 Another away game, one point and two home games to enjoy
I wouldn't mind saying that before this season started, most of us would have viewed third place, a win at Ewood Park, away points at Millwall and Derby with just 12 games remaining , we'd probably have taken that with thanks.
Of course, we would not have been overjoyed with the home defats against Forest, Hull, Bristol City or Barnsley, particularly as those teams were not immediate rivals in the promotion race.
That's the reality and despite the obvious inconsistent tendencies of out squad, I reckon we ought to be looking forward and not backwards so here's to 6 home points in the next few days!
Preview from the post-match Home Page