There's only one F in Fulham
The Fulham Fanzine 2019-20 Championship Season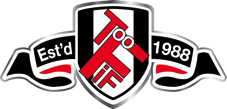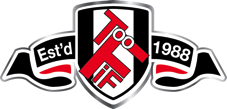 November 2019 was our last meeting
In the last eight games We've lost one, drawn two and won fivw
billp TOOFIF Updated Sunday, 24 November 2019
Queens Park Rangers 0 v FFC 0 MAR 21 2020
We managed to kick QPR
up the Rs last time!
The Whites rode their luck to grab three points
billp TOOFIF Sunday, 24 November 2019
Images: Fulham FC Online | Shutterstock
The history between Fulham and Queens Park Rangers Football Clubs goes back to January 13 1906 where the first fixture was played out at Craven Cottage, the contest being a meeting in the F A Cup which ended in a one nil win for the Whites. The last time we met was another home fixture in the Championship this time and was drawn with one goal apiece.

Fulham and QPR have met only 37 times in their histories which sounds ridiculously low. Naturally, both times have yo-yo'd between the League Ladders which explains the paucity of games we've played together.

For the record, those games resulted 16 wins for Fulham, 7 draws and 14 lost, our narrow superiority of two wins could do with bolstering this season and this fixture promises to be a tight contest, our league position is as tight as it could be with both teams sitting on 23 points in 7th and 8th places, our superior goal difference of plus 9 giving us a one place march on the Rangers who have a minus 2 total.
Match Information
from FFC online
Competition: Sky Bet Championship
Date: Saturday 21 March 2020
Kick-off: 7:45pm
Venue: Loftus Road, London
Attendance:
Referee:
Fulham
Line-up:
Unused substitutes: Bettinelli, Kebano, Onomah,
Manager: Scott Parker
Queens Park Rangers
Line-up:
Unused substitute
Manager: Mark Warburton
Preview from the pre-match Home Page


Fulham started the game with Cairney and Bryan back from injury and our old mate Aboubakar Kamara taking the suspended Mitro's place.

This game was a microcosm of Fulham's Championship season so far. In part, incompetent; in part awful; in part too slow; in part full of daft defensive risk-taking, in part; poor positioning and in part demonstrating a general lack of endeavour. despite this catalogue of negatives, the team also showed flashes of grit, skill, pace, determination, invention, team work and at times they played some blinding attacking football and played with panache.

As a whole, a typically Fulhamish mix of woes and wonder, boring to watch they definitely are not but good four our collective health, not really!!

AK deserves plaudits, with Mitro suspended and with no striker in the squad with quite his status, it was obvious that Aboubakar Kamara would fill the void. Since Abou has had a, ahem, somewhat checkered career at the club, his inclusion in the team since his return from exile generally induces raised eyebrows amongst the Faithful. One thing most of us agree on though is that he always tries hard and always attempts to play a direct and aggressive attacking style, if somewhat clumsily and uni-directionally (somewhat all over the place).

QPR had read the rule book on Fulham's Game, as had others this season, and pressed high up the pitch, diligently closing down every Fulham player as soon as they received the ball, restricting the Whites and disrupting the famed Fulham Possession Game.

Once Rangers won the ball (which was a frequent occurrence in the first couple of minutes), they went straight for the jugular with verve and skill, showing some decent touches and playing the sort of football that we attempt once we get going.

It's been our defensive frailties that have been the most alarming aspect of Fulham's performances since the start of our ill-fated Premier league season and so it continues. After a mere three minutes during which our lot had not really ventured out of out half Rangers won a corner.

The customary comedic defending naturally resulted in a goal in the opening three minutes, With a speculative chip reaching Nahiki Wells who had exploited our slack marking to get behind our defence, he walked a delightful swift pass to Hugill who was loitering, lonely as a cloud, at the far post, wallop, nil one!. It didn't' stop there as the opposition kept on coming and really ought to have scored a couple more in the ensuing half hour, good fortune, decent goalkeeping and misdirected finishing helped us keep it down to the solitary goal despite a Ream clearance on 15 minutes that cannoned off Rodak's left hand post to be safely cleared.

We had hardly been near the R's goal in these early 27 minutes or so but Denis Odoi foraged up the right wing a floated a great ball into the danger area which our number 47 gleefully headed into the net.

Very soon we nearly conceded a second goal when another fine pass completely sliced through our defence to be gleefully accepted by an advancing Wells who looked certain to score, having only our goalie to beat. Luckily for us, Rodak pulled off a last ditch block which fortuously evaded all of the QPR forwards to be cleared.

Just after the 32 minute mark, Tom Cairney, who was having another lethargic outing, skilfully and athletically magicked a difficult ball out the air and smoothly swivelled and made a beeline for goal, beating the Rangers defensive line he fed Cavaleiro who cleanly struck a left-footed shot goal-wards, the foot of the post saw the ball spiral to safety with only the keeper between Ivan and the goal mouth, close but not close enough.

With a couple of minutes before half time, QPR were through again, Huggill smacked an accurate shot which Rodak palmed out, conceding so close to the end of the first 45 minutes would have been difficult to surmount. The ref added one minute which expired leaved the match honours even.

The second half continued in much the same vein with Fulham conceding territory on left and right flanks and Mawson, who like Ream continues to give us moments of anxiety, made interceptions on low hard balls which had been directed with pace into the box thereby diffusing potential goal scoring opportunities.

Five minutes into the second half, Harrison Reed was substituted for Bobby Decrdova-Reed. Booby proved eager to impress and whizzed around with verve and re-vitalised our forward play, his appearance sparked others to go up and gear and suddenly Knockaert was really on it too. Decordova-Reid linking with our mercurial Brighton loanee to pressure the visitors with a dazzling spell of skilful and incisive attacking play.

Our revived team were now looking comfortable and were attacking with a new determination which after a few false trails and scares at the other end paid off after 64 minutes, The Rangers keeper, Lumley, emulated some of our goal keeping lapses to gift a ball out straight to Stefan Johansen who fed AK. Kamara dutifully fooled the goalie and smacked home his second gaol, joy all round. One of my neighbours who had been crying out an ironic "Hat Trick for Kamara" since the game started, I feared for his health after this second strike as he was somewhat ebullient at this point.

It has to be said that Abou thoroughly deserved his goals, he had put in a fantastic shift throughout and demonstrated much more close control and skill than some might have suspected he was capable of, around me, even before the second goal were taking about him looking to be our best player on the day.

Our attacking continued unabated and Anthony Knockaert had definitely got the scent now as he was furiously advancing on goal, mostly aided and abetted by Bobby Decordova-Reid. The conclusion this time was a fierce shot from which the ball struck the post echoing Kamara's earlier effort.

Knockaert was taken off and replaced by Cyrus Christie as Scotty sought to close the game down, unfortunately this was a cue for a reversion to the customary risky fiddling around at the back which lead to an uncomfortable last few minutes. The addition of five added on minutes only added to the shared anxiety, fortunately we saw the game out without any disasters to grab an incredibly fortuitous three points.

Despite my dislike of our risky tactics in defence at times, this game and the away win against Birmingham have shown that as we've often observed, , shots off target, completed passes and shots on target are all worthless unless we score more goals than the opposition.

The stats so beloved and worshipped by so many this time showed that the teams split possession evenly and Fulham had less in the shots, passes column than QPR but nonetheless we won! Let's hope there are lessons learned from this, cut out the defensive indecisiveness and this team might just be around the top two come the end of the season.
The club was formed in 1886, when a team known as St Jude's (formed in 1884) merged with Christchurch Rangers (formed in 1882). The resulting team was called Queen's Park Rangers and their official founding date was changed to 1882 because of the fact they are part of the Christchurch Rangers football club who were formed then. The club's name came from the fact most of the players came from the Queen's Park area of north-west London. St Jude's Institute on Ilbert Street W10 is still in use as a community hall and in July 2011 club icon Stan Bowles unveiled a plaque celebrating its place in history.
QPR became a professional team in 1889, and played their home games in nearly 20 different stadia (a league record), before permanently settling at Loftus Road in 1917, although the team would briefly attempt to attract larger crowds by playing at the White City Stadium for two short spells: 1931 to 1933, and the 63 season.
QPR were promoted as champions of Division 3 South in the 1947–48 season. Dave Mangnall was the manager as the club participated in four seasons of the Second Division, being relegated in 1951–52. Tony Ingham was signed from Leeds United and went on to make the most ever league appearances for QPR (519). Arguably the club's greatest ever manager, Alec Stock, arrived prior to the start of the 60 season. The 61 season saw QPR achieve their biggest win to date: 9–2 vs Tranmere Rovers in a Division 3 match. In time, Stock, together with Jim Gregory who arrived as chairman in the mid-1960s, helped to achieve a total transformation of the club and its surroundings.
In 67, QPR won the Division Three championship and became the first Third Division club to win the League Cup on Saturday, 4 March 1967, beating West Bromwich Albion 3–2, coming back from a two-goal deficit. It is still the only major trophy that QPR have won. It was also the first League Cup final to be held at Wembley Stadium. After winning promotion in 1968 to the top flight for the first time in their history,
Rangers were relegated after just one season and spent the next four years in Division Two. Terry Venables joined from Spurs at the beginning of the 1969–70 season and Rodney Marsh was sold to Manchester City. During this time, new QPR heroes emerged including Phil Parkes, Don Givens, Dave Thomas and Stan Bowles. These new signings were in addition to home-grown talent such as Dave Clement, Ian Gillard, Mick Leach and Gerry Francis.
In 1974, Dave Sexton joined as manager and, in 1975–76 led QPR to the runners-up spot in the First Division, missing out on the championship by one point with a squad containing seven England internationals and internationals from the home nations.
After completing their 42-game season, QPR sat at the top of the league, one point ahead of Liverpool who went on to defeat Wolverhampton Wanderers to clinch the title. Wolves were relegated to the Second Division that same season. The late 1970s also saw some cup success with Rangers reaching the semi-finals of the League Cup and in their first entry into European football reached the quarter finals of the A Cup losing to AEK Athens on penalties. Following Sexton's departure in 1977 the club eventually slipped into the Second Division in 1979.
Source Wikepedia



Although maybe that episode in the joint lives of Fulham and QPR might be better not be revisited, not a comfortable time for either club. At least now, we are looking forward to a massive upgrade to the Cottage while Rangers too are looking hed to their stadium relocation.

It's only 20 months since we last met and that too was a Championship match in March 2018 during our promotion season.

Oddly, considering that we have a 116 year history of matches against QPR, we've only met in the top flight four times. That was two successive seasons in the Premier League 2011-2012 and 2012-2013.

Let's hope that the next time we meet once this season ia completed we'll both be up there again.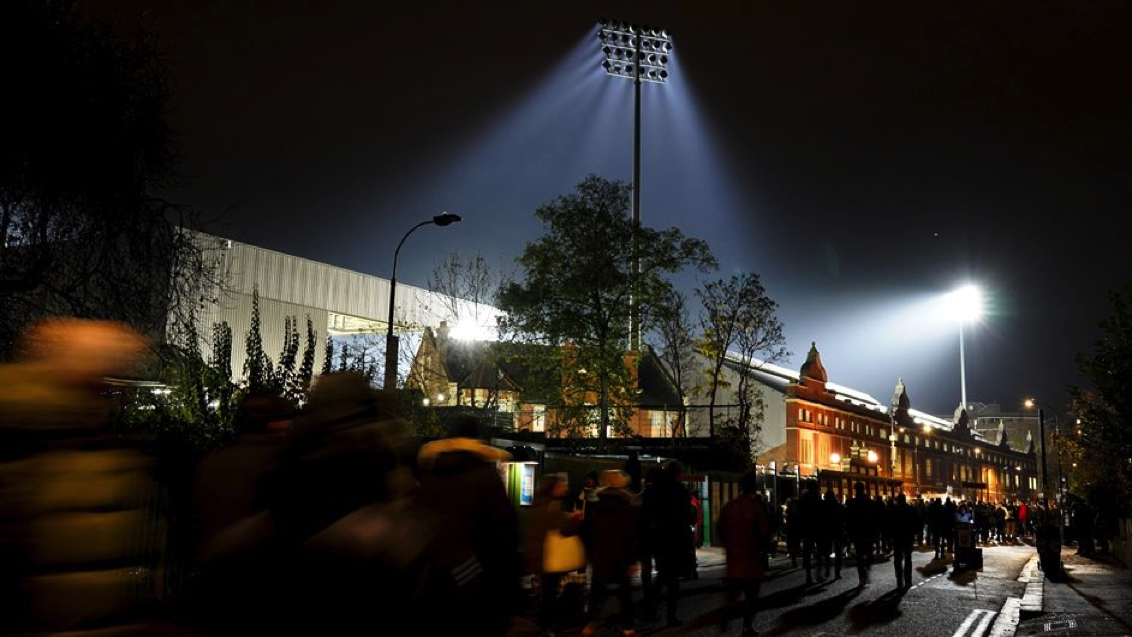 This piece from the earlier encounter will remain in place until this game is played