There's only one F in Fulham
The Fulham Fanzine 2019-20 Championship Season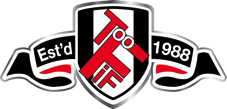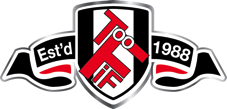 It's been a little while since we entertained West Brom
They won their last game so still sit a couple of points prouder in the table
billp TOOFIF Updated Sunday, 15 September 2019
West Brom 0 v FFC 0 APR 18 2020
SAME OLD, SAME OLD!
Toothless up front and dozey at the back
billp TOOFIF Sunday, 15 September 2019
Images to follow
Endured is probably the best way to describe how it felt to witness the spectacle so I'll keep my biased view brief.

Fulham were miles the better team, totally dominated the whole game up to the 75th minute, should have scored six or seven, proceeded to play negative possession football around the keeper to please the half-wits who commentate these affairs and love that boring stuff describing it as "Tactical, Controlling, Dominant and Sensible", then took the lead and predictably wasted all that possession and their endeavours for the remainder of the game.

That we were, once again, able to convert an easy victory to a laboured home point and endure increasing pressure for the last 10 minutes of this game merely amplifies the problems we've seen so far this season. Oh yes, Odoi came on as a sub for a stint and acquired his customary yellow card, despite only being on the pitch for a nano-second, oh so obvious!

It's become a familiar story and has to be sorted out PDQ, otherwise this will be another long and frustrating season. Much as we love creative, flowing possession football, unless the team can convert that into goals it's pretty useless, 80% possession without winning is inferior, in all practical ways, to 20% and a win… after all.




I'll not give a detailed review as all those that attended or watched this game on the box, will have a decent idea of how it endured.
Match Information
from FFC online
Competition: Sky Bet Championship
Date: Satuday 14 September 2019
Kick-off: 12:30 pm
Venue: Craven Cottage, Fulham
Referee: David Webb
Fulham
Line-up: Bettinelli; Steven Sessegnon (Odoi 90'), Mawson, Ream, Bryan; De Cordova-Reid (Onomah 85'), Reed, Cairney; Knockaert, Mitrovic, Cavaleiro
Unused substitutes: Rodák, Le Marchand, McDonald, Johansen, Kamara
Manager: Scott Parker
West Bromwich Albion
Line-up: Johnstone; Furlong, Semi Ajayi, Bartley, Ferguson; Livermore (Krovinovic 59'), Sawyers; Phillips (Edwards 59'), Matheus Pereira, Diangana (Robson-Kanu 69'); Austin
Unused substitutes: Bond, O'Shea, Brunt, Zohore
Manager: Slaven Bilic

Oh my, another dominant performance, a fair bit of class but apart from Knockaert's wonder cross that floated in, not much up front.
We'd have to say though that the Baggies' keeper was up for the few on-target shots we managed
1-1 and loads of possession again!
billp TOOFIF Saturday, 14 September 2019
I don't advocate 90 minutes of rushing willy-nilly with the ball towards the opposition or long hopeful punts upfield but I've seen paint dry faster than we sometimes get out of our 18 yard area.
Eight games in and the pattern has already begun to develop.

Possession, possession, possession is the order of the day. That's no bad thing really as it prevents the opposition from doing anything with the ball and ensures that the opponents have to either come on to us to win the ball or back off and allow us to advance goalwards.

That's the principle anyway. If it works, the team looks good, the manager appears to be a genius and everybody'ds happy.

Howver, when much of that possession is happening in and around your own keeper, whose worth is at times questioned by many fans, and mostly in the defensive half of the pitch it begins to look a tad clueless. Unless, of course, quick and skillful attacks can be launced via these tactics.

We are not in the habit of naming and shaming individuals on this site so I'll leave the question of the relative quality of our players to others but of all of the current squad, I have heard most criticism aimed at the goalkeeper and one or two defenders. As that has been the case amongst supporters of all teams since time immeorial and opinions differ so wildly, let's leave it at that.

it remains to be seen whether we are good enough to sustain a push to automatic promotion on the evidence of the games so far regardless of the hot air that's been bandied about by the media pundits. One thing is certain, we are not good enough right now.

It has to be said though, that it's preferble to watch entertaining and classy football culminating in a draw than a long ball and crude style of play so maybe one oughtn't to moan too much!
Preview from the pre-match Home Page


This piece from the earlier encounter will remain in place until this game is played