There's only one F in Fulham
The Fulham Fanzine 2019-20 Championship Season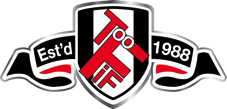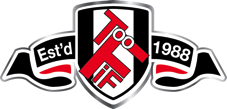 Neil Warnock 1 Scotty Parker 1
Even Stevens in Cardiff
billp TOOFIF Updated Sunday, 1 September 2019
Cardiff 1 v FFC 1 AUG 24 2019
Arter Orter know better, innit?
Another BAFTA contender from FFC
billp TOOFIF Sunday, 1 September 2019
Images to follow
Match Information
from FFC online
Competition: Sky Bet Championship
Date: Friday 30 August 2019
Kick-off: 7:45pm
Venue: Cardiff City Stadium, Cardiff
Attendance: 22,631
Referee: Tim Robinson
Cardiff City
Line-up: Smithies; Peltier, Morrison, Flint, Bennett; Bacuna, Ralls; Whyte (Hoilett 64'), Tomlin (Paterson 64'), Murphy (Mendez-Laing 81'); Glatzel
Unused substitutes: Day, Nelson, Vaulks, Bogle
Manager: Neil Warnock
Fulham
Line-up: Bettinelli; Steven Sessegnon, Mawson, Ream, Bryan; Reed, Arter; Knockaert (Johansen 71'), Cairney (Le Marchand 89'), Cavaleiro (Kamara 81'); Mitrovic
Unused substitutes: Rodák, Christie, McDonald, Onomah
Manager: Scott Parker
As for Fulham, that is more difficult to encapsulate, the departure of Slav and the truly awful mess of last season's disastrous Premier League re-set everything back to Ground Zero, we know what sort of team we are aiming to be but although there have been encouraging signs this season, the defeats at Barnsley and then at home by Forest took the sting out of our ambitions somewhat.

That made this away fixture somewhat more of a pressure point for Scotty and the team. I might not have been alone in this, I would have preferred our opponents immediately after that last loss to not have been the Bluebirds.

Once the game started, it was obvious that Colin had set his team up to allow Fulham to dictate the pace of the game and not let Cardiff concern themselves overly with not working with the ball.

Fulham for their part smoothly clicked into the passing, possession game that we've seen this season, once again dominating the game. Cardiff sat back like a trapdoor spider, just patiently waiting for the missed pass, having watched us, they surely knew we would gift them the ball every 10 or so passes.

And so it came to pass, Cardiff looked like a very mediocre away team, Fulham had the lion's share of the game and were playing some lovely smooth and creative stuff, interrupted by crafty fouls from Cardiff. Attempts came from Mitro, Knockaert and Bryan and Harrison-Reed in the opening 11 minutes.

It was not until 20 minutes that Cardiff had a chance, struck well high and wide by Bennet. And so it progressed, all Fulham pressure with the occasional, hopeful herd approach by Cardiff each time they found the ball. There were passages of play when head tennis and high punts occupied the middle of the pitch, very unedifying.

Then the inevitable, the entire Fulham outfield were camped upfield when a mis-pass gave the ball to Cardiff, one pass eliminated the Fulham players trying to race back and Murphy neatly collected the pass and with only Bettenelli to beat, made easy meat of it to but Cardiff one nil up, totally against the run of play but utterly predictable.

In The Tigana Promotion Season, much as with Slaviska's equivalent, the loss of a goal invariably instigated a relentless shifting of gears and a rapid answer. Mitro supplied this season's version by converting a wonderful footballing move instigated and supplied by the ever impressive Cavaleiro, this was bang on the 45th minute.

The ref added 2 minutes stoppage time. Fulham had enjoyed almost three quarters of the possession but only 50% of the result so it's hard to criticise Colin's approach.

Frankly ythough, from the point of view of we supporters, I know which team I'd prefer to spend my hard earn dosh following and it most certainly isn't any team that plays in blue.

The second half carried on in identical fashion, mostly Fulham, a bit of Cardiff and :any niggling little incidents, both sides beginning to show a nastier side and the fouls began to mount up in the 21 minutes of the restart, 4 fouls out of 5 were committed by Cardiff but our one was by Arter. What can anyone say about Harry? I'd prefer to have him on my side and there's no question he is an uncompromising and energetic player with a fair bit of skill and football nouse about him but he is often rather near the knuckle and his foul definitely justified the yellow card he earned in the 66th minute.

Ridiculously and with an obvious red mist obscuring his brain, he then ridiculously simulated a fouls two minutes later and landed on the pitch in a dive so fabricated that Tom Daley could only dream of replicating it.

The theatrics he then exhibited, when the ref waved away the childish tantrum and pathetic posturing, would have been amusing had it not been so utterly unecessary and stupid, he acted like a naughty baby chimpanzee who'd been denied a currant bun at the Chimps' Tea Party, his second card, rightly, saw him take the walk of shame. The worst aspect of this headstrong reaction was that he probably cost us 2 points as we were looking quite impressive at the time, he let his team mates down big time.

He should be locked up in solitary in a darkened room with that incident on a video loop for a week solid, with Mitro in the next cell watching his Oscar attempt.

Luckily for us, the game continued in a somewhat messy fashion and despite Cardiff applying pressure they were really just not good enough to gain the upper hand.

The game now, perhaps predictably from this point, became a typical, bad-tempered, Colin contest with fouls aplenty, the possession now tilted towards the home team but our ten men did were putting in a breathless and brave shift to keep the scores level, our yellow quotient was rising as the game neared completion with Cairney, Betinelli and Mawson all going into the referee's little black book by the time the final whistled sounded on with 51 minutes of the second half being played.

* Try making a new name from an anagram of the words 'Neil Warnock', clue, his first name becomes 'Colin' and the surname starts with a 'W' ending in 'r'!


Fulham star Harry Arter branded 'pathetic and embarrassing' as fans tear him apart after dive against Cardiff City
The former Bluebirds midfielder saw two yellows in two minutes against his old club on Friday night
from Wales Online
(Notice how nothing is made of Cardiff's timid and awful performance or how they were hardly in the game until the incident)
https://www.walesonline.co.uk/sport/football/football-news/harry-arter-dive-fulham-cardiff-16843832
Cardiff and Fulham cancelled each other out to earn a draw on Friday night, but the real talking point was Harry Arter being sent off in the second half.
It was an electric atmosphere inside Cardiff City Stadium and an emotionally charged Arter endured two torrid minutes with the game locked at 1-1.
Firstly, he hacked down Joe Ralls on the halfway line when the Bluebirds were threatening to hit the visitors on the break, it was a dreadful challenge which certainly warranted a yellow card.
The second offence, just two minutes later, however, caused much controversy. After Sean Morrison made a break down the right wing, Arter, who was jeered all evening by the home fans, went down after claiming to feel contact.
What looked curious, however, was that the midfielder took a tumble after taking a few steps following the apparent contact from the Cardiff skipper.
Referee Tim Robinson checked with his assistant, who was right on top of the incident, and they deemed Arter's fall to be a dive and he was sent off, much to the delight of the raucous Cardiff supporters.
After the match, Bluebirds boss Neil Warnock said it was the correct decision to send Arter packing, even claiming he should have been booked earlier in the match after citing an incident in the first half when the midfielder threw the ball towards the assistant referee after disagreeing with him.
Opposing manager Scott Parker, meanwhile, was furious with the call to send his player off, believing there to be enough contact with Arter to award a free-kick to Fulham.
Ed's Note: Don't agree Scotty, there was a slight brush, intentional, and underhand yes but he stayed on his feet. Arter threw himself to the ground once he'd ridden the bump. His childish tantrum and dissent were enough for a booking alone so get over it, Harry's a cheat!
Naturally, the Social Media Warriors had a field day, that's probably sufficient ammunition to make us take Arter's side, who but the Twits who communicate on Twerper actually take any of that to heart? So no need to give them any coverage here.
Well, we knew what to expect, the recent meetings against Colin's* Cardiff sides at the City of Cardiff Stadium are always tight, always rugged and never a convincing endorsement of the definition of "Our Beautiful Game".

No, the kind of football that dear old Colin* employs is very much in the mould of Colin*himself; gruff, rough, physical, angry, short-tempered, self-obsessed and at times a workmanlike and dour experience so nobody with a lust for a creative and entertaining contest was expecting this fixture to be either easy, enjoyable or particularly fruitful.

That obviously excludes Cardiff fans, who in a recent poll expressed their admiration, love, affection, loyalty and approval of Colin*.

How you interpret that is up to you but one has to take into account the fact that he has galvanised Cardiff, got them in the top flight and moulded the sides he's put out into awkward and difficult to beat opponents. They create and score goals and manage to defuse teams with more assets at their disposal so the conclusion we should probably draw from all that is that Colin* and Cardiff are a perfect marriage.




Arter's first yellow card

Ah, Neil Warnock, we just keep bumping into him wherever we go don't we.
He's presided over the Bluebirds for a couple of years now, taking them to be the second best team in the Championship to third worst in the Premier League. We were one place worse in both cases.
It's early days still but I am tempted to put a tenner on Old Eyebrows and Cardiff dogging our footsteps come the end of the season, for good or ill.
That's another difficult fixture out of the way and I'll wager that the majority of us are rather relieved.

We knew that this one was going to be challenging, games between the Bluebirds and the Lillywhites always are and since Colin has been at their helm they have not become any less rugged.

After (or should that be Arter?) 98 minutes of play, the fact that we finished up sharing the points makes this a better result for Fulham than for Cardiff, what with them being the Home Team.

As we had to manage for most of the second half, with one man down, this somewhat a decent result, all things considered.

A comment regarding Arter's recklessness is worthwhile hereabouts. It's something many of us have been fearing since the season began, he's combative to say the least but putting the team in these situations is totally unacceptable.

His dive was ridiculous and his first booking was justified by the mad exocet of a mistimed challenge he made, surely Scotty has to read the riot act to him.
Preview from the pre-match Home Page