There's only one F in Fulham
The Fulham Fanzine 2019-20 Championship Season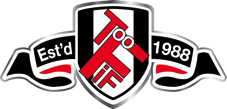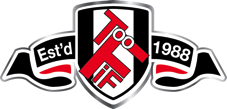 January 2014 was our last meeting
In the last eight games We've lost three, drawn three and won two
billp TOOFIF Updated Friday, 29 November 2019
Swansea City 1 v FFC 2 NOV 29 2019
Glorious, we Swooned at the song of the Swans*!
Apologies, too many puns attached, all far too deeply embedded in the memory banks of a few of us!
billp TOOFIF Friday, 29 November 2019
Images
Fulham and Swansea first met on the 31st of August 1925, in what was the second tier of the Football League, this was a home fixture for us and true to the Fulhamish Spirit, we lost one nil! A bit like our last meeting of January 28th 2014 at their place except the losing margin was 2-0 on that occasion.

Since that 1925 game, we have met in a total of 65 games, we've lost 24, drawn 10 and won 31.
Match Information
from FFC online
Competition: Sky Bet Championship
Date: Friday 29 November 2019
Kick-off: 7:45pm
Venue: Liberty Stadium, Swansea
Attendance: 16,024
Referee: Simon Hooper
Swansea City
Line-up: Freddy Woodman; Roberts, Wilmot, van der Hoorn, Naughton; Fulton (Carroll 74'), Grimes; Ayew, Byers, Peterson (McKay 58'); Surridge (Borja Bastón 84')
Unused substitutes: Nordfeldt, Bidwell, Cabango, Celina
Manager: Steve Cooper
Fulham
Line-up: Rodák; Odoi, Mawson, Ream, Bryan; Johansen, Cairney; Kamara (McDonald 74'), Onomah (Christie 79'), Cavaleiro (Knockaert 85'); Mitrovic
Unused substitutes: Bettinelli, Kebano, O'Riley, De La Torre
Manager: Scott Parker
Preview from the pre-match Home Page


To be honest, I was very nervous about this game, I accept that we have done brilliantly lately while still not really playing to the peak of our potential and, after all, we are still only in November and we all know that Fulham have been notoriously slow starters over the past few seasons, generally clicking in the post-Christmas era.

Also, this was another away game and Swansea are definitely one of those few teams that will be slugging it out for a place in the top eight come the end of the season. We haven't actually been too great away from home of late and despite having won the last away fixture at Brum and two at home, there had been rather a lot of questions asked about our play Having said that, we've won three on the spin without being at our best and frankly, that has to be a massive sign of encouragement. Even so I was mildly apprehensive albeit weirdly upbeat about things when we kicked off.

My heart was right nd my head misguided because the guys played beautifully throughout the first 45 minutes. Despite Swansea needing a win even more than we did, in our negatingof their huffing and puffing they were completely unable to break us down. Rodak was magnificent and kept us in the game and when we needed to we just tore them to shreds and allowed Miro to finish them off.

Everyone in the team shone but Mitro, Odoi, Cairney and Rodak deserve a mention for their stand-out showings.

To be honest, despite the best Swansea could muster, Fulham had an answer and it's a shame our complete dominance didn't lead to more goals and we lost our clean sheet. Make no mistake, this was a decisive result and a superb away team performance, this Fulham Team are better even than our promotion winners of two seasons ago.

Already we are 12 points better off at this stage of the season so if they can only keep improving or even just keep on an even keel, who knows where we'll end up.

It's all too early in the season to make silly predictions but right now it feels great to keep the Fulhamish Flag Flying and keep hoping. For my four penn'th I just hope that we keep entertaining with bright, incisive and intelligent football so that if we fail to get out of the Championship this time around at least we'll have enjoyed watching the attempt.


The area around Swansea traditionally had been a rugby area, and despite previous attempts by a football club named Swansea Villa, there were no notable football clubs until the establishment of 'Swansea Town AFC' in the summer of 1912. Following the lead of many other South Wales sides, the club joined the Second Division of the Southern League for the following season. J. W. Thorpe was the club's first chairman. A site owned by Swansea Gaslight Co., called Vetch Field due to the vegetables that grew there, was rented to be the club's ground.
The club's first professional match was a 1–1 draw at the Vetch Field against Cardiff City on 7 September 1912. During that first season the Welsh Cup was won for the first time. The Swans beat reigning English champions Blackburn Rovers 1–0 in the first round of the 1914–15 FA Cup, Swansea's goal coming from Ben Beynon
Following the First World War the Southern League dropped its Second Division, and with many clubs dropping out due to financial difficulties, the Swans were placed in the First Division. After four seasons in the Southern League, Swansea Town became founder members of the new Third Division of The Football League in 1920 and then Division Three (South) the following season.
After five seasons in Division Three (South) and a few failed bids for promotion, the Swans reached the Second Division for the first time in 1925, beating Exeter City 2–1 at home on the final day of the season to win the division. The side had remained unbeaten at home in the league all season – something the next promotion team would emulate over twenty years later. The following season the Swans reached the semi-finals of the FA Cup for the first time, beating Exeter City, Watford, Blackpool, Stoke City, Millwall and Arsenal, before losing 3–0 to eventual cup winners Bolton Wanderers at White Hart Lane. Swans record their highest average attendance during the season of 16,118 for pre-war league games. During the 1926–27 season they beat Real Madrid 3–0 on tour. During the 1931–32 season they finished 1st in the league and won the Welsh Cup after beating Wrexham 2–0 away after a replay.
Source Wikepedia



Well, that could have been more uncomfortable for us couldn't it?

I know we oughtn't to look a gift horse in the mouth but I have to admit that Derby played in the first half as iof they didn't believ they could win agaist Fulham and some of the talk coming from the Ricoh which I took to be smoke screen to big us up and give us a false sense of security, it. now sounds as if it was really sincere
That's all water under the bridge so now let's hope the Scotty and the squad can remain focussed and prepare for our visit to Wales where it's pretty sure that Swansea will provide a much firmer test than Derby County managed on Tuesday the twenty sixth.

Mitro will be available for selection but after AK's injury we'd better keep our fingers crossed that he can be fit for selection so that he can be available for this one.