There's only one F in Fulham
The Fulham Fanzine 2019-20 Championship Season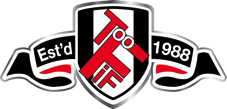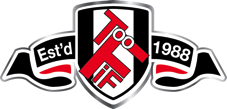 Preview from the pre-match Home Page
March 2018 was our last meeting
In the previous eight games it's been 4 wins, 3 draws and 1 defeat
billp TOOFIF Updated Monday, 2 March 2020
FFC 2 v Preston North End 0 FEB 29 2020
A good three points again
Hut we need to keep it up
billp TOOFIF Monday, 2 March 2020
It was nearly seven months after the Titanic struck an iceberg that Preston Norh End left the Cottage on November 9 1912 after coming up against an implacable Fulham defence, we'd sunk them 3-1 in the old Second Division.

One hundred and seven year later, we have played a total of 66 games, having lost 24, drawn 12 and won 30.

Preston North End and Fulham share a nickname as well as playing in similar colours, both are often referred to as the Lillywhites
I admit it's a tired old cliché but this was the second home game in quick succession that was a definite "Must Win", just as the previous clash with Swansea had been.

The Fulham line-up was unchanged from the starting eleven that took the pitch against Swansea, I was hoping that the game would not be as frustrating as that one.

Preston won the toss and elected to turn us around so that we would play towards the Hammersmith End, perhaps for reasons influenced by the conditions but more likely as an attempt at unsettling us as invariably we play away from the Cottage End in the second half.

Preston were the probably the overall bosses of the early minutes but without them having done any damage, Fulham warmed up and took over. Fulham took off after just under five minutes with Cavaleiro redeeming his own loose pass to recover the ball and scamper away to release it to Bobby Decordova-Reid, he combined with AK18 but the move fizzled out with the tame final ball easily nullified by Rudd in the Preston goal.

Preston lived up to their reputation as a well-organised and solid team and were hoovering up loose balls and getting the rub of the 50-50 situations in these opening minutes and they looked dangerous when Bryan was easily overcome by Barkhuizen down our left, he fed in Brad Potts but Hector was there to block the shot which appeared to be odds on to open the scoring in the visitors' favour.

It was just after this scare on nine minutes that Bryan who appeared to damage his hamstring while scampering alongside Barkhuizen and was substituted for Cyrus Christie who was an instant dynamo and for the duration had another superb game, probably doing enough to supplant Tom Cairney and Mitro for Man of the Match.

Joe has been at less than his best for quite a few games this season and one couldn't help wondering whether he was carrying an injury. This early departure perhaps endorses that suspicion.

The subsequent corner from this flurry again probably ought to have given Preston the lead, Nugent helping the low incoming ball on with his back to goal at the near post with an unconventional backwards extension of his right leg, rather like an ostrich scraping around, the ball veered dangerously across the goal behind everybody except number 24 McGuire who jolly slotted home. We saw the Assistant's flag as he struck the ball so were not unduly bothered but Preston's players and supporters had a millisecond of delight.

It should be stated that Preston looked like a very solid and well drilled outfit, they certainly are a robust bunch although maybe they might have a word with their laundry people as their shorts seems three sizes to small and shirts had definitely shrunk, I'd suggest buying bigger sizes and washing them in colder water. The bum freezer high jerseys and skin tight cycling shorts belonged to a much earlier era somehow.

It was certainly a backwards and forwards affair with both sides having the ball in each other's half in the first half, Preston next attacking to puppet pressure on form the left with Hughes crossing deep into the goal mouth where Nugent, good old Ted! (that was for fans of late 60s American guitar bands) was making a nuisance of himself, the ball ending up being volleyed by Potts which was an awkward one which Rodak saved with a fumble.

Cyrus Christie then showed the touch and skill we have become accustomed to seeing more and more this season, to raid the right, he laid the ball off to Bobby Decordova-Reid whose left footer whizzed narrowly wide, the game had by now reached the 20 minute mark.

It was Cyrus with our next attempt, his attacking play on the right was definitely unnerving Preston's defence, skinning the whole back line, this time wit inter-passing involving Mitro and Tom. It was a lovely final one-two with Mitrović to take bash at goal. sadly though, his shooting boots needed more explosive and a better aiming system this great incursion was ended with a tame effort which their goalie frankly made a bit of a meal with. It's about time he scored as he's not netted since the home game against Middlesborough in 2017

The first half ended with the status quo maintained, on balance Fulham looked the slightly more dominant but there was a purpose and physicality about Preston that meant we'd have to be on our mettle in the second half.

The second half resumed with both sides playing with other, something like the prelude to an all out scrap between fighting cocks, lots of strutting and posturing but no fatal blows yet attempted. It was around ten minutes when Fulham burst upfield with pace, Ivan Cavaleiro shimmying down the left wing, his cross 10 yards out was a little long which mean that Mitro had to change direction to chase the ball tying up two defenders as he did so, Hughes first getting in the way with Maguire pushing the ball out for a Fulham corner to save the situation for the away side.

Knockaert's corner was a very good one, unlike so many before and particularly in the preceding Swansea game, it caused mayhem and David Nugent dropped his guitar and scored an immaculate headed goal, one of the best he's ever grabbed, we're not complaining, one nil to the Super Whites, they all count.

It was now mostly Fulham and Cyrus again had a pop which earned another corner. This one whizzed dangerously around to be headed across by Mitrovic at the far post, the ball then pushed out for Christie to scoop wide of the far post when scoring seemed elementary. Hmm, it makes sense that he hasn't scored for three years.

Seventy five minutes had now elapsed and three minutes later AK47 replaced AK18, a predictable piece of squad rotation by Scotty, one couldn't help making a mental note for when either Kev Mac or Stefan would replace Cairney or Arter or both, perhaps Neeskens would get another run-out?

There were attempts from Tom Cairney and Ivan Cavaleiro that came to nothing when Aboubakar got into the melée, fouling Josh Harrop, at least he always makes his presence felt! The game raced on with more of the same, both sides scaring the other but thankfully we saw it out to the end with our lead intact and a very necessary six points out of six. The away game at Bristol needs to see a similar outcome.
Preston North End Football Club (often shortened to The North End or PNE) is a professional football club in Preston, Lancashire, whose team currently plays in the EFL Championship, the second tier of the English football league system. Originally a cricket club, Preston have been based at Deepdale since 1875. The club first took up football in 1878 as a winter fitness activity and decided to focus on it in May 1880, when the football club was officially founded. Deepdale is now football's oldest ground in terms of continuous use by a major league club.
Preston North End was a founder member of the Football League in 1888. In the 1888–89 season, the team won both the inaugural league championship and the FA Cup, the latter without conceding a goal. They were the first team to achieve the "Double" in English football and, as they were unbeaten in all matches, are remembered as "The Invincibles". Preston won the league championship again in 1889–90 but their only major success since then has been their 1938 FA Cup Final victory over Huddersfield Town. The club's most famous players have been Tom Finney and Bill Shankly, who are both commemorated at Deepdale by stands named after them. Other notable players include Tommy Docherty, Alan Kelly Sr. and Graham Alexander.
Until 1961, Preston were usually members of the First Division but, having been relegated after the 1960–61 season, they have not yet returned to the top flight. They were first relegated to the Third Division after the 1969–70 season and have spent 28 of the 49 seasons since 1970 in the bottom two divisions, including a span of 19 seasons from 1981 to 1982 to 1999–2000. Preston have faced serious financial issues and were twice in danger of closure. The club is now owned by businessman Trevor Hemmings and has been established in the EFL Championship since gaining promotion in 2015.
From Wikepedia


Another home game, three points and one more tough home game to enjoy
I wouldn't mind saying that most of us would have viewed third place, a win at Ewood Park, away points at Millwall and Derby with just 12 games remaining before this season started, we'd probably have taken that with thanks.
Of course, we would not have been overjoyed with the home defats against Forest, Hull, Bristol City or Barnsley, particularly as those teams were not immediate rivals in the promotion race.
Match Information
from FFC online
Competition: Sky Bet Championship
Date: Saturday 29 February
Kick-off: 15:00
Venue: Craven Cottage, Fulham
Attendance: 19,020
Referee: David Webb
Line-up: Rodák; Odoi, Hector, Ream, Bryan (Christie 9'); De Cordova-Reid, Arter (McDonald 90'), Cairney; Knockaert (Kamara 78'), Mitrovic, Cavaleiro
Unused substitutes: Bettinelli, Steven Sessegnon, Kebano, Johansen
Manager: Scott Parker
Preston North End
Preston North End
Line-up: Rudd; Fisher, Bauer, Davies, Hughes; Browne, Johnson; Tom Barkhuizen, Potts (Harrop 83'), Maguire (Sinclair 72'); Nugent (Stockley 66')
Unused substitutes: Ripley, Clarke, Huntington, Ledson
That's the reality and despite the obvious inconsistent tendencies of out squad, I reckon we ought to be looking forward and not backwards so here's to 6 home points in the next few days!
To have run out victorious against Swansea especially after such a prolonged non-scoring first 90 minutes was more than a massive relief but regardless of the less than convincing display and the supposedly contraversial incifdents we got the result.
Will it be another nail-biter against Preston, I bet it is!