There's only one F in Fulham
The Fulham Fanzine 2019-20 Championship Season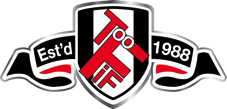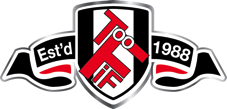 Our clubs played their first competitive game on September 2nd 1911 at their ground which we lost 1-0, our last meeting was DEcember 07 2019 which was again away and resulted in a 2-1 defeat for the Whites. The Robins have been victorious on their last five visits to the Cottage.

In total there have been 62 matches played between us, we've won 25, drawn 15 and lost 22.Cottage.

Overall the record is tilted marginally in our favour but the last eight games show that we have not done at all well against the Robins
We weren't very good, Bristol City were like the away team and lacked ambition, the referee was hopeless.

In the end we drew, thanks to Tom and AK47 played well, Tom was consistent, Bobby D.R was lively, and the others fair.

If we stay at that level, we'll be unlikely to climb out of the play-offs. There the awful chance that we'll be fighting to jump the second place and end the season as third best which frustratingly though means we'll be in the play-off lottery but might just as well finished sixth. I'm not sure if my nerves would survive that.
December 7 2019 was our last meeting
In the last eight games it's been 2 wins, 1 draw and 5 defeats
billp TOOFIF Updated Saturday, 14 March 2020
Bristol City 1 v FFC MAR 7 2020
The Severn Draw-Bridge
And are ambitions are up the creek again
billp TOOFIF Saturday, 7 March 2020
Preview from the pre-match Home Page


Match Information
from FFC online
Competition: Sky Bet Championship
To be televised live on Sky Sports TV
Date: Saturday 7 March 2020 – Note, this match has been moved forward from 15:00 to 12:30.
Kick-off: 12:30pm
Venue: Ashton Gate, Bristol
Attendance:
Referee:
Fulham
Line-up:
Unused substitutes:
Manager: Scott Parker
Bristol City
Line-up:
Unused substitutes:
Manager: Lee Johnson
Bristol City Football Club is a professional football club based in Bristol, England. They currently play in the Championship, the second tier of English football. Founded in 1894, they have played their home games at Ashton Gate since 1904.
The club's highest ever league finish was second in the top flight in 1906–07. They were FA Cup runners-up in 1909, and won the Welsh Cup in 1934 despite being an English team. The club have also won the second tier title once, the third tier title four times, the Anglo-Scottish Cup once, and the Football League Trophy a record three times.
The club's home colours are red and white, and their nickname is The Robins—a robin featured on the club's badge from 1976 to 1994 and from 2019 onwards. Their main rivals are Bristol Rovers, with whom they contest the Bristol derby, and Cardiff City, with whom they contest the Severnside derby.
This club was founded in 1894 as Bristol South End and changed their name to Bristol City on adopting professionalism three years later when they were admitted into the Southern League. Finishing as runners-up in three of the first four seasons, in 1900 the club amalgamated with local Southern League rivals Bedminster F.C., who had been founded as Southville in 1887. City joined the Football League in 1901 when they became only the third club south of Birmingham (following in the footsteps of Woolwich Arsenal and Luton Town) to perform in the competition. Their first game in the Football League was on 7 September 1901 at Bloomfield Road, when Blackpool were beaten 2–0.
Winning the Second Division Championship with a record number of points when they became the first club in Football League history to win 30 league games in a season (out of 38 played) as well as equalling Manchester United's achievement of the previous season in winning 14 consecutive games (a record until 2018, also accomplished by Preston North End in 1950–51). Nicknamed the Bristol Babe at this time, they finished as runners-up in their inaugural First Division campaign (1906–07) as the only southern club to finish in the top two prior to World War I. Three years later they won through to their only FA Cup Final, though they were somewhat fortunate that a last-gasp spot-kick saved them from defeat in the semi-final versus Derby County at Stamford Bridge. Unfortunately, there was no such similar award to help them in the Final at the Crystal Palace (now the National Sports Centre) as Manchester United took the honours 1–0. After a five-season stay in the top flight, despite winning 1–0 at Newcastle at the start of the 1910–11 campaign, failure to beat Everton in the season's finale brought City's first-ever taste of relegation and it was to be 65 years before top-flight status would be regained.
Source Wikepedia

Another fixture date change!
For Sky Sports coverage
Bristol City
Another away game, another recent dodgy record But records are there to be broken surely
Well, after the home comfort of the last two games, we're off on a one game expedition again.

I wouldn't mind saying that most of us would have viewed third place, a win at Ewood Park, away points at Millwall and Derby with just 12 games remaining before this season started, we'd probably have taken that with thanks.

Of course, we would not have been overjoyed with the home defats against Forest, Hull, Bristol City or Barnsley, particularly as those teams were not immediate rivals in the promotion race.

Credit to the team for keeping their nerve and winning the two recent home games, in the Swansea and Preston games they've shown great team spirit even if they are not always firing on all cylinders, Now for a very tricky visit to the West Country and Bristol City. before another toughie at home against Brentford.
Bristol City
I feared that this would be the aftermath of the Lord Mayor's Show
It lived up to expectations
This visit to Ashton Gate had a peculiar feeling of déja vue about it. We'd bodged our way to two wins, two draws and a defeat in the previous five games.

The big question was, will this game keep the winning streak afloat or one of the others, a defeat would be a bitter blow and a draw perhaps not an enormous set-back but wold definitely be a disappointment

As the game rolled on though, it was obvious that we would have to work at it as Bristol City were not terribly adventurous and played like an away team throughout hoping to hit us on the break.

Fulham enjoyed most of the possession, had the better chances, were more dynamic but the Robins broke at every opportunity and had chances of their own.

We were better that them but still not very good, too slow, too lazy, too negative, despite playing some pretty football theatre was something lacking and the referee was also dreadful, he must have been on Hackney Marshes.
When they scored it summed up our afternoon and came from a Fulham corner and awful defending. Luckily our heads didn't drop and our equaliser was the least we deserved, the winner just wouldn't come despite some glorious build-up play and nearly-nearly goal attempts.

Come on you Whites, if we are really going to butt in to the top two places we have to do better than this.
Review from the post-match Home Page