There's only one F in Fulham
The Fulham Fanzine 2019-20 Championship Season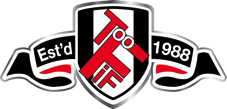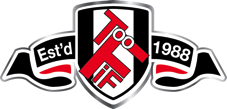 April 2018 was our last meeting a draw 1-1!
In the last eight games it's been 1 win, 3 draws and 4 defeats
billp TOOFIF Updated Tuesday, 21 January 2020
FFC 0 v Brentford 0 March 13 2020
We are owed a win against the Bees
This is a definite "Must Win"
billp TOOFIF Wednesday, 5 February 2020
Brentford's first game against Fulham took place three days before Christmas Day in 1928 at Griffin Park, their home since 1094. Fulham won that encounter 1-2.

The sides have met in 59 games including that pre-Christmas clash, the record books show that it's pretty even, Fulham have won 21, Brentford have been victorious on 21 occasions and we've drawn 17. Our last meeting was away at Griffin Park where we lost by one goal to nil.

That match on December 14 2019 was the last time that we'll ever visit Brentford at Griifn Park as they relocate their new stadium when this season is over.
Match Information
from FFC online
Competition: Sky Bet Championship
Date: Friday 13 March 2012
To be televised live on Sky Sports TV
– Note, this match has been moved forward from Saturday March 14 1500
Kick-off: 19:45pm
Venue: Craven Cottage, Fulham
Attendance:
Referee:
Fulham
Line-up:
Unused substitutes:
Manager: Scott Parker
Brentford
Line-up:
Unused substitutes:
Manager: Thomas Frank
In 1889, the town of Brentford, Middlesex was home to the Brentford Rowing Club and Park Cricket Club.
Attempts to form football and rugby clubs in the town fell by the wayside until a new recreation ground was opened on 17 October 1889.
Seven days earlier, a meeting had taken place at the Oxford & Cambridge pub near Kew Bridge, during which it had been endeavoured between the rowing and cricket club members to decide how best to use the recreation ground, in the hope of forming a permanent football or rugby club in the town.
The rowing club's co-founder Archer Green immediately submitted an application to the Chiswick Local Board for the use of the recreation ground and a meeting with the board was called for 15 October.
The result was inconclusive and it was decided that the matter would be discussed again at the board's next meeting, three weeks later.
Archer Green and fellow rowing club co-founder John Henry Strachan did not wish to wait and pushed to establish a new club.
On 16 October 1889, the rowing club members again met at the Oxford & Cambridge pub and it was voted that the new club would play association football, be named "Brentford Football Club" and wear salmon, claret and light blue colours, the same as that of the rowing club
J. J. K. Curtis was elected as the club's first-ever captain, with J. Hinton Bailey as vice-captain
Archer Green became secretary, while John Henry Strachan became one of six vice-presidents.
The problem of the club's ground was quickly resolved, with president Edwin Underwood promising the use of a field behind the Local Board offices at Clifden House, Brentford.
On 26 October 1889, the club staged its first practice match (featuring gentlemen who had paid a 5s annual subscription fee to become members of the club) and on 23 November the club's first competitive match was played versus Kew, which resulted in a 1–1 draw, with T. H. M. Bonell scoring Brentford's goal From then until the end of the 90 season, matches would be played on most Saturdays. Brentford continued to play friendly matches during the 91 season and entered the West Middlesex Cup, with the club's first ever competitive fixture ending in a 6–0 first round defeat to Southall on 8 November 1890.
The 93 season saw Brentford enter a league for the first time – the West London Alliance – and the club moved to Benn's Field, Ealing in October 1892. The team showed excellent form and finished the season top of the division, going undefeated and winning 10 of the 12 matches, but the board decided to against entering for the following season after failing to be awarded a trophy.
By now captained by Charlton (referred to as "probably the club's first great player"), Brentford won its first competition during the 95 season, defeating Hussars 4–2 in the final of the West Middlesex Cup at Fred Rouse's Field in Southall.[8] It was also during the 1894–95 season that Brentford's original nickname of "The Bs" originated, when friends of amateur forward Gettins chanted College's war-cry "buck up Bs" at a match. The local press interpreted the nickname as "the Bees", which stuck and came to be Brentford's nickname.
An extract from Wikepedia
Possession stats
Some people love them!



Preview from the pre-match Home Page
Another fixture date change!
For Sky Sports coverage