There's only one F in Fulham
The Fulham Fanzine 2019-20 Championship Season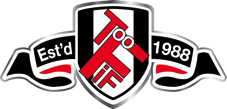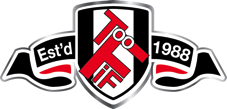 Re-united again after a couple of years
We won that last game and repeated the honour this time in style
billp TOOFIF Updated Saturday, 28 September 2019
Wigan 0 v FFC 0 MAY 8 2020
A bottom half of the table clash!
Not what either set of supporters might have hoped for
billp Saturday, 28 September 2019
Many fans were expecting the same old same as. Lots of tippy,tappy, Possession 75%+, total domination plus much crab-like football at the back.

Once the whistle started proceedings, Wigan showed in the opening 2 minutes that they were a feisty, physical side who would hassle Fulham and disrupt their cultured style.

One of their early fouls quickly followed cementing their intent. The consensus was that this one would probably have merited a yellow card had it been committed further into the match.

Within the first ten minutes, it was quite obvious that Parker was determined that the Superwhites should move the ball forward from the defensive third into the attacking third with more haste. Indeed this was evident throughout the match.

This strategy, however, led to some mis-timed passes which gifted possession to Wigan. Fulham, however, dominated the first half pretty comprehensively though, once again the suffering fans were left ruing the spurned scoring opportunities, would we live to regret missed chances once more?

Mitrovic missed two chances which he surely would have scored from. However he looked as if he had enjoyed too many plates of Pljeskavica, (a Serbian national dish), as he appeared to have increased his BMI, and was somewhat ponderous.

Shortly into the second half Fulham scored, with Joe Bryan pinging a pinball goal at the second attempt. It was all Superwhites at this point and Fulham continued to strive for their second goal, with no success, we all fear that one goal lead and with our proclivity to easing up as the game reaches it's 90th minute all held their breath.

As if to endorse the fans' paranoia, Wigan began to have some decent moves of their own, only thwarted by some solid defending. The Wigan number 3, Antonee Robinson, was particularly impressive, with some bold overlapping play. So much so that when the match entered it's final 10 minutes. It was a concern that Wigan might surely equalize.

However Cap'n Tom, (my MOTM) de-stressed the Fulham faithful with a cultured shot into the top corner of the Wigan net with seven minutes of normal time remaining.

So Scotty's transient endeavours, place the Superwhites in a sound position, just 4 points off top spot until the end of Saturday at least.

* For the stat enthusiasts, FFC 60.1%, Wigan 39.9% Possession
Well, it's been two and a half years since we last met in the League. Our record of the last eight meetings reads as four wins and four draws.

Three of those wins and one draw were during the time that both teams played in the top flight. The other four, in the Championship, three draws and one win.

The Pundits would probably say that Fulham haven't been beaten by Wigan in 8 games, or that Wigan haven't beaten Fulham for 13 years. All this is fact but out of context would render a rather sensationalist account.

As the season stands prior to this game, Fulham's record against Wigan is exactly symmetrical. we've lost one third of our games, drawn one third which obviously means that we've won the other third.

I will admit, I was unsure what to expect as the game approached. I've been concerned at the tactics we've employed this season and heave worried that the reliance on playing a possession based strategy, despite being an ambitious and coherent way of controlling a game, comes unstuck as soon as the ball is lost.

This inevitably happens and it has led to our downfall all too often. This has been particularly true when sideways passing in front of and around the keeper occurs, made even more dangerous when close passing under pressure ends up with the goalie being involved in the game of tic-tac-toe.

Bettinelli is a pretty good shot-stopper but he is no Franz Beckanbauer with the ball at his feet. I get the collywobbles whenever we settle into this mode of play, it's so risky.

I needn't have concerned myself because as the game unfolded the team were far more choosy in playing this time-wasting stuff and moved the ball around in offensive areas for much of the game, Johansen making a marked impression in the middle.
Match Information
from FFC online
Competition: Sky Bet Championship
Date: Friday 27 September 2019
Kick-off: 19:45 pm
Venue: Craven Cottage, Fulham
Attendance: 18,253
Referee: Dean Whitestone
Fulham
Line-up: Bettinelli; Steven Sessegnon, Mawson, Ream, Bryan; Johansen (Arter 80'), Reed; Knockaert (Onomah 87'), Cairney, Cavaleiro (De Cordova-Reid 69'); Mitrovic
Unused substitutes: Rodák, Odoi, Le Marchand, Kamara
Manager: Scott Parker
Wigan Athletic
Line-up: Marshall; Byrne, Dunkley, Mulgrew, Robinson; Williams, Sam Morsy; Lowe (Gelhardt 74'), Evans, Jacobs (Naismith 45'); Moore (Garner 69')
Unused substitutes: Jones, Fox, MacLeod, Massey
Manager: Paul Cook
Preview from the pre-match Home Page
Fulham, who IS also known as the Cottagers, WAS relegated from Premier League at the end of the last season. They were thinking that it will be easier to go back but currently they are IN the middle IN the standings after 8 rounds with a bag of mixed results so far. They recorded 3 wins, 3 draws and 2 losses with a total goal difference (OF)12:7. They started this campaign well, but recently their results aren't so good since they didn't win in the last 4 matches. This clash is in front of their fans and that is a good opportunity for them to get back on track.
Wigan IS dangerously close to the relegation zone at the moment. If they don't want to go to League One they should start working on their defence, since they allowed 13 goals so far. Luckily for them SINGS of improvement already came in the last match when they won on their pitch 2-0 against Charlton, however as the visitors they didn't win in the last 6 games across all the competitions.
Fulham vs Wigan prediction comes ahead of the round 9 fixture of the English Championship. This clash will take place at the Craven Cottage in London. I'm expecting to see an interesting match with goals on both sides. Read on to find out the best betting tips and correct score predictions for this Friday evening clash.
Fulham vs Wigan Betting Tips
From Mighty Tips
https://www.mightytips.com/fulham-vs-wigan-athletic-prediction/
This would normally go on the media page but it made me chuckle, I thought I was the bad-typo king, now I find I'm only the second worst typist out there!



Friday's game will be a re-union with old foes that has been missing from our fixture list for 31 months or so since our last meeting.
The balance of power resides in our favour by virtue of our last game ending in a 3-2 win at the Cottage on February 11 2017
A little more from the Bard
KING HENRY V:

Once more unto the breach, dear friends, once more;

Or close the wall up with our English dead.

In peace there's nothing so becomes a man

As modest stillness and humility: But when the blast of war blows in our ears,

Then imitate the action of the tiger;

Stiffen the sinews, summon up the blood,

Disguise fair nature with hard-favour'd rage;

Then lend the eye a terrible aspect;

Let pry through the portage of the head

Like the brass cannon; let the brow o'erwhelm it

As fearfully as doth a galled rock O'erhang and jutty his confounded base,

Swill'd with the wild and wasteful ocean.


Once more into the breach dear friends…
billp TOOFIF Thursday, 26 September 2019
Overdramatic, well it is a vital match for the Whites after all!
Fulham v Wigan Friday 19:45 Craven Cottage
Less "Tippy.Tappy – Less possession*
Fulham 2 Wigan Athletic 0
Peter Parsons Saturday, 28 September 2019
Images courtesy of the Official Fulham FC website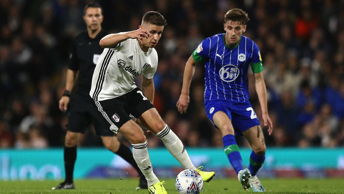 That was something of a relief, a return to winning ways and no goals conceded which is always something of a Manager's Delight.
Another positive impression was the manner in which the team went about their business to earn a well deserved victory against an eager, if ineffectual Wigan side.
Fulham started the game more gently than our visitors who robustly began proceedings, Wigan appeared determined to to take the game to the Lilly Whites and for the first five minutes had the lion's share of possession and pushed forward.

They did not, however, threaten or goal or actually put the defence under any real pressure. Once our lads settled, they showed a determined attitude and it became clear that Scotty has given the team a fresh approach, absent was the 'possession at all costs' ethos.

There were no constant cross-pitch passes in front of and to the goal keeper. As a welcome change, the ball was crisply placed into areas in front of the player in possession and the whole team moved as an army on the march.

That was a welcome sign and although we were still missing a vital spark in goal attempts, the quality of our approach play was entertaining to watch and effective as a result.

Stefan Johansen was back to his best and enjoying every touch, his commitment, energy and mobility being back to his best.

All in all a great night
Hurrah, three points AND a clean sheet
Fulham 2 Wigan 0
billp TOOFIF Saturday, 28 September 2019
Maybe the King Harry spirit did the trick?
Fulham v Wigan Friday 19:45 Craven Cottage
This piece from the earlier encounter will remain in place until this game is played