There's only one F in Fulham
The Fulham Fanzine 2019-20 Championship Season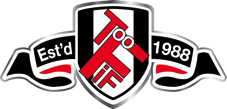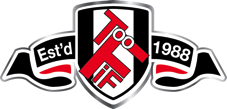 April 2018 was our last meeting a draw 1-1!
In the last eight games it's been 1 win, 3 draws and 4 defeats
billp TOOFIF Updated Sunday, 15 December 2019
Brentford 1 v FFC 0 DEC 14 2019
Bent backwards at Brentford
Hapless Whites head downriver, sunk below the water line
billp TOOFIF Tuesday, 17 December 2019
Brentford's first game against Fulham took place three days before Christmas Day in 1928 at Griffin Park, their home since 1094. Fulham won that encounter 1-2.

The sides have met in 58 games including that pre-Christmas clash, the record books show that it's pretty even, Fulham have won 21, Brentford have been victorious on 20 occasions and we've drawn 17.

The match on December 14 will be the last time that we'll be able to visit Brentford at Griifn Park as they relocate their new stadium when this season is over.
Match Information
from FFC online
Competition: Sky Bet Championship
Date: Saturday 14 December 2019
Kick-off: 3:00pm
Venue: Griffin Park, Brentford
Attendance: 12,305
Referee: Oliver Langford
Brentford
Line-up: Raya Martin; Dalsgaard, Jansson, Pinnock, Henry; Josh Dasilva (Nørgaard 75'), Mokotjo, Jensen; Mbeumo (Rasmussen 86'), Watkins, Benrahma
Unused substitutes: Daniels, Thompson, Jeanvier, Bech Sørensen, Hammar
Manager: Thomas Frank
Fulham
Line-up: Rodák; Christie, Mawson, Ream, Bryan; Johansen (Kamara 64'), Onomah, Cairney; Cavaleiro (De Cordova-Reid 76'), Mitrovic, Kebano (Knockaert 69')
Unused substitutes: Bettinelli, Steven Sessegnon, O'Riley, De La Torre
Manager: Scott Parker
Not much to say about this game apart from stating the obvious that it was yet another miserable away result. Fulham have kept to their recent form and completely underperformed of late and this game was merely another instalment in that sequence.

Scotty Parker started the game with three changes to the line-up that kicked off in the previous game at Deepdale withTom Cairney returning after his recent illness, Neeskens Kebano replaced Anthony Knockaert and Denis Odoi who was red carded against Preston was replaced by Joe Bryan.

The first 10 minutes were decidedly nervy and Neeskens hit the post but generally it was looking to be a tight and even game. Brentford gradually edged forward and by 20 minutes were increasingly looking the more likely to score.

And so it proved two minutes later, with Mawson easily muscled out of it by Watkins who feeding Mbeumo, in turn slicing past Rodak to opine the scoring, disaster! I hate to blame individuals but Alfie is having a none too impressive season this time round, having said that the whole team are so inconsistent overall, goodness knows how the coaching staff can get them all meshing at their best.

Seven minutes after their goal, the home side nearly made it 2-0 when a shot by Watkins came back off the post to Dasilva whose attempt at an almost unguarded goal went wide. Christie and Kebano combined to feed Mitro who was just beaten to Neesken's header by the Bee's keeper Raya, it was a cause for hope though, nothing more, as it was Brentford who pressed forward and again struck the post just before the half ended.

Five minutes into the second half, Christie had a pop which seemed to wake up the Brentford keeper who easily saved the attempt. It was largely Brentford asking all the questions now and were the only side threatening either's goal in the next 35 minutes. Indeed, it was not until ten minutes from the final whistle that sub Bobby Decordova -Reid had a half chance but Knockaert's cross sailed just over his attempt to meet it with his head. Knockaert had replaced Kebano on 69 minutes, Johansen having left the pitch for AK five minutes earlier.

Effectively the match just fizzled out, Fulham looked clueless and Brentford had no need for urgency, they had done a good job on our faltering team. Another weirdly toothless display from Fulham, at least we are still in touch with the other teams around us but automatic promotion feels as far away as a Prime Minister called Jeremy.
In 1889, the town of Brentford, Middlesex was home to the Brentford Rowing Club and Park Cricket Club.
Attempts to form football and rugby clubs in the town fell by the wayside until a new recreation ground was opened on 17 October 1889.
Seven days earlier, a meeting had taken place at the Oxford & Cambridge pub near Kew Bridge, during which it had been endeavoured between the rowing and cricket club members to decide how best to use the recreation ground, in the hope of forming a permanent football or rugby club in the town.
The rowing club's co-founder Archer Green immediately submitted an application to the Chiswick Local Board for the use of the recreation ground and a meeting with the board was called for 15 October.
The result was inconclusive and it was decided that the matter would be discussed again at the board's next meeting, three weeks later.
Archer Green and fellow rowing club co-founder John Henry Strachan did not wish to wait and pushed to establish a new club.
On 16 October 1889, the rowing club members again met at the Oxford & Cambridge pub and it was voted that the new club would play association football, be named "Brentford Football Club" and wear salmon, claret and light blue colours, the same as that of the rowing club
J. J. K. Curtis was elected as the club's first-ever captain, with J. Hinton Bailey as vice-captain
Archer Green became secretary, while John Henry Strachan became one of six vice-presidents.
The problem of the club's ground was quickly resolved, with president Edwin Underwood promising the use of a field behind the Local Board offices at Clifden House, Brentford.
On 26 October 1889, the club staged its first practice match (featuring gentlemen who had paid a 5s annual subscription fee to become members of the club) and on 23 November the club's first competitive match was played versus Kew, which resulted in a 1–1 draw, with T. H. M. Bonell scoring Brentford's goal From then until the end of the 90 season, matches would be played on most Saturdays. Brentford continued to play friendly matches during the 91 season and entered the West Middlesex Cup, with the club's first ever competitive fixture ending in a 6–0 first round defeat to Southall on 8 November 1890.
The 93 season saw Brentford enter a league for the first time – the West London Alliance – and the club moved to Benn's Field, Ealing in October 1892. The team showed excellent form and finished the season top of the division, going undefeated and winning 10 of the 12 matches, but the board decided to against entering for the following season after failing to be awarded a trophy.
By now captained by Charlton (referred to as "probably the club's first great player"), Brentford won its first competition during the 95 season, defeating Hussars 4–2 in the final of the West Middlesex Cup at Fred Rouse's Field in Southall.[8] It was also during the 1894–95 season that Brentford's original nickname of "The Bs" originated, when friends of amateur forward Gettins chanted College's war-cry "buck up Bs" at a match. The local press interpreted the nickname as "the Bees", which stuck and came to be Brentford's nickname.
An extract from Wikepedia
Once again, Possession tops our stats
along with fouls, and by a tiny margin our passing!