There's only one F in Fulham
The Fulham Fanzine 2019-20 Championship Season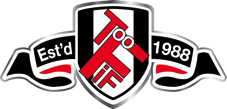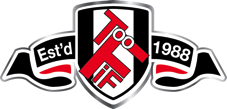 May 2018 was our last meeting
In the last eight games We've lost three, drawn three and won two
billp TOOFIF Updated Thursday, 31 October 2019
FFC 0 v Derby County 0 NOV 26 2019
Here's hoping this'll not be a Ram Raid
Or we get too sheepish about this one
billp TOOFIF Thursday, 31 October 2019
Images
It was just over one hundred and twelve years ago that Fulham and Derby first played in a competitive football league game in the old League Division 2. That was on September 7th 1907, away at the Baseball Ground, we won one nil.


Match Information
from FFC online
Competition: Sky Bet Championship


Derby County F.C. was formed in 1884 as an offshoot of Derbyshire County Cricket Club in an attempt to give players and supporters a winter interest as well as secure the cricket club extra revenue. The original intention was to name the club "Derbyshire County F.C." to highlight the link, though the Derbyshire FA, formed in 1883, objected on the grounds it was too long and therefore would not have been understood by the fans who may mistake it for a Derbyshire FA team.
Playing their home matches at the cricket club's Racecourse Ground, 1884–85 saw the club undertake an extensive programme of friendly matches, the first of which was a 6–0 defeat to Great Lever on 13 September 1884. The club's first competitive match came in the 1885 FA Cup, where they lost 7–0 at home to Walsall Town.
Arguably the most important match in the club's history came in the following season's FA Cup, when a 2–0 victory over Aston Villa, already an emerging force in English football, helped establish Derby County on the English football map, helping the club to attract better opposition for friendlies and, in 1888, an invitation into the inaugural Football League. The opening day of the first ever league season was 8 September 1888, when Derby came from 3–0 down away to Bolton Wanderers to win 6–3, though the club ultimately finished 10th out of 12 teams.
In 1891, they absorbed another Derby club, Derby Midland, which had been a member of the Midland League, leaving them as Derby's sole professional football club. Steve Bloomer, generally considered to be Derby County's best-ever player, joined the club in 1892. In 1895, the club moved to a new stadium, the Baseball Ground (so called because it was previously used for baseball), which became their home for the next 102 years. It was then that the club adopted their now traditional home colours of black and white.
Although Derby were inconsistent in the league, they finished as runners-up to Aston Villa in 1896, as well as achieved a number of third-place finishes. They were a strong force in the FA Cup, appearing in three finals in six years around the turn of the 20th century, though lost all three, in 1898 (3–1 to Nottingham Forest),1899 (4–1 to Sheffield United)[5] and 1903 (6–0 to Bury).
(extracted from the Wikepedia's website)