There's only one F in Fulham
The Fulham Fanzine 2019-20 Championship Season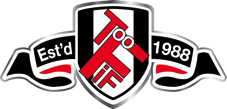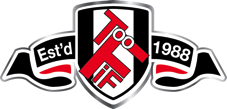 It was pretty much the Fulhamish way
But we got what we deserved
billp TOOFIF Updated Monday, 26 August 2019
FFC 1 v Notts Forest 2 AUG 24 2019
Almost inevitably
it was another case of after the Lord Mayor's show
billp TOOFIF Monday, 26 August 2019
Images from FFC online
Match Information
from FFC online
Competition: Sky Bet Championship
Date: Saturday 24 August 2019
Kick-off: 3:00pm
Venue: Craven Cottage, London
Attendance: 18,186
Referee: Peter Bankes
Fulham
Line-up: Bettinelli; Steven Sessegnon (Kamara 74'), Mawson (Christie 87'), Ream, Bryan; Cairney, Arter, Johansen (De Cordova-Reid 45'); Knockaert, Mitrovic, Cavaleiro
Unused substitutes: Rodák, Le Marchand, McDonald, Reed
Manager: Scott Parker
Nottingham Forest
Line-up: Samba; Jenkinson (Cash 82'), Dawson, Worrall, Robinson; Watson; Lolley (Adomah 72'), Sow, Tiago Silva (Alfa Semedo 58'), Ameobi (Cash 82'); Grabban
Unused substitutes: Muric, Yuri Ribeiro, Tobias Figueiredo, Rafa Mir
Manager: Sabri Lamouchi
I deliberately witheld the writing of this review until now as I needed time to chew over so much. It wasn't just that the game didn't go the way that most anticipated as I already had feelings in that direction.

No, I just didn't want to commit my immediate thoughts as I reasoned that there would be enough of that elsewhere and I certainly was not in a critcal position anyway so I'd have probably have ended up being an apologist and adopted the "Calm Down, Calm Down" approach.

No, my position is not so much something connected with he regime, Scotty as manager, the players or, more controversially, those at the top of the Chain, Tony Khan in particular. Again, these are all separate subjects which need their own individual avenues of discussion.

My concerns have been more down to earth and that is about our quest for creativity, a laudable ethic and one which everybody who watches football craves.

We have it in spades bur this has brought different problems, our short-lived return to the Premier League in 2018-2019 exposed this so cruelly, True, the line up this season is a whole light year away from what happened just over twelve months ago and the Top Brass in conjunction with the football management team really deserve plaudits for the difference.

Blow it! I've not even started the match review and here I am only one tenth through what I was going to say, I think I'll nick the preceding text and elaborate on that chain of thought on the Home Page later and carry on with a very brief Match Report based on my view from my seat in the Stevenage Road Stand.


Five key talking points as Nottingham Forest shine away at Fulham
Samba shines, Ameobi shrewd and why Lamouchi deserves the praise
from The Nottingham Post
Nottingham Forest delivered their best performance of the season - and perhaps their best away performance of the last few seasons - as they beat Fulham 2-1 at Craven Cottage.
Here, we take a look at the key talking points from a game in which Lewis Grabban got both goals.
It was a certainly a surprise to see Brice Samba starting in goal when the teams were announced. It was only a couple of weeks ago that Sabri Lamouchi said Aro Muric was his clear number one.
Perhaps in time, Muric will come back into the team. Perhaps he will be back in against Derby on Tuesday night.
Regardless, Samba proved he is worth his place with an assured performance. His command of his area was good and he made every save that was expected of him, plus one brilliant stop in the second half when he pushed a deflected drive around the post.
There was point in the ludicrous eight minutes of stoppage time where Michael Dawson headed a corner clear under intense pressure.
When the ball was driven back in, Joe Worrall blocked the with his head as Forest clung on. It was a moment which typified the total commitment of Forest's central defensive pairing. Forest have plenty of centre-halves, but Dawson and Worrall are now the undoubted first choice defensive pairing after another strong collective performance.
Lewis Grabban might be the best striker in the Championship. If anyone is going to run him close, it is Aleksander Mitrovic. The pair got three goals between them on Saturday, but it was Forest's Grabban who got two to Mitrovic's one for Fulham.
Another difference between the pair was the amount of chances they needed. Grabban had two and took both, the second of which was especially impressive from an individual point of view.
On top of that, Grabban, 31, worked hard for the team, dropping back into midfield as the game wore on with Fulham piling forwards.
Lamouchi arrived after pre-season had started. Since then, Forest have signed 12 players and he has been given a frankly crazy sized squad to deal with.
In double quick time, the Frenchman has decided who he wants and who he doesn't, made the Reds tough to breakdown and instilled some kind of pattern of play. It is not perfect.
There was still a first half at Charlton, which shall we say 'disappointed' the head coach. However, the graph curve is moving upwards generally and if Forest win the next two games, the start to the season will have been genuinely excellent.
As I have confessed on the Home Page, I was feeling uneasy about this fixture. Not that I didn't believe that we could beat Nottingham Forest as having seen the way that our sqad has meshed together into a balanced and powerful, attacking, creative team, I know that they will give any team in the Championship a run for their money.

The problem is that we have to devlop a consistent approach and although it is very early days yet, we are nowhere close to having got that.

Don't get me wrong, I am no naysayer and despite my initial reservations about the appointment of Scotty as manager, that was no critcism of him in any way, I felt the same when Cookie and then Kit got the job. I am fearful of following the path of poulism when it comes to appointing a manger from the ranks of recently retired players from the same club

Also, one usually hears that "The players like him", that's all well and good but in my experience it's better that they respect and somewhat fear the manager, after all he has to have the power.

Anyway despite all that and it's really something for further debate and rhetoric, Scotty has carried his customary professionalism and modesty into this role and frankly exceded all expectations and he definitely has my vote.

Let's keep our fingers crossed that we can all be saying that come the second of May at around 14:20.


One of my concerns this season has been soething that we have noticed in our last three seasosns. That is that when we have posession at the back, there has been a tendency to keep passing sideways and that Bettenelliour goalie just isn't competent with playing like a sweeper and when he does have to hurridly get rid of the ball, he is too tardy.

This allows the opposition to put us under pressure. This is a problem that affects the whole playing system so instead of having the ball and going forward, we end up playing crab-like football from side to side in our third of the pitch.

Anybody watching our side play would surely realise that all they need to do is aggresively close us down all over the pitch but especially in our defensive third when we have the ball.

Blackburn did this at times in the early minutes, as did Barnsley. Their joint mistake was to give us too much respect and stand off us which completely played into our strengths.

Forest had obviously observed this weakness and their team plan was executed rigidly throughout the game. They stood to this principal throughout the game and despite intense pressure after their first goal, held on to beat us at home.

'Nuff said!, there is no point in detailing every kick, foul, shot or pass. We once again proved the adage that possession is of no avail if goals are not scored as a result, pretty though all these statistics appear to those that are employed to collect them.

I would personally aim for just enough possession to score more goals than the other team and leave it at that!

COYW!
Images courtesy of Fulham FC online