There's only one F in Fulham
The Fulham Fanzine 2019-20 Championship Season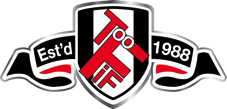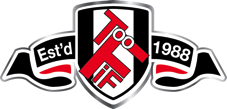 December 1924 was our first meeting
Before this game We'd lost two, drawn three and won three
billp TOOFIF Updated Thursday, 31 October 2019
Preview from the pre-match Home Page
Middlesborough 0 v FFC 0 OCT 26 2019
Whites are tee'd off at Teeside
Oh No, 73 plus minutes with 10 men, awful!
billp TOOFIF Sunday, 27 October 2019
Images FFC Official Site/Shutterstock
Maybe I'm just a miserable old pessimist (ok stop there with your chorus of agreement, when it comes to Fulham, I sometimes can be). Whenever there's an 'easy' game coming up, I fear the worst. For starters in all the leagues, quality, form, tactics can all come to nothing in an instant so whoever we play, I always assume that they can beat us.


Match Information
from FFC online
Competition: Sky Bet Championship
Date: Saturday 26 October 2019
Kick-off: 3:00pm
Venue: Riverside Stadium, Middlesbrough
Attendance: 19,101
Referee: Peter Bankes
Middlesbrough
Line-up: Pears; McNair, Ayala, Fry; Howson, Tavernier, Wing, Saville (Browne 64'), Coulson (Johnson 68'); Assombalonga, Fletcher
Unused substitutes: Tomás Mejías, Bola, Dijksteel, Clayton, Liddle
Manager: Jonathan Woodgate
Fulham
Line-up: Rodák; Odoi, Mawson, Ream, Bryan; Onomah (Bettinelli 19'), Reed, Cairney; Cavaleiro (Le Marchand 84'), Aleksandar Mitrovic, De Cordova-Reid (Knockaert 81')
Unused substitutes: Steven Sessegnon, McDonald, Johansen, Kamara
Manager: Scott Parker


Saturday's game was no different in that respect, Boro, despite their lowly league position are no less likely than West Brom to turn it on, Stoke demonstrated that principal most effectively.

That so far this season Middlesbrough have not taken the Championship apart so far is irrelevant, our players need to be switched on for every second they are on the pitch, banana skins litter the league.

Unfortunately, as we have seen with our lot, the presumed overall quality of the squad has still managed to perform rather less excellently than the pundits would have had us believe. The keep possession at all costs approach that we witnessed in the opening quarter of the season often caused us problems while boring all and sundry to distraction.

Coupled with too many misplaced passes and careless lapses of concentration, all this has slowed our progress somewhat,. The frustrating thing is that when the team are really firing on all cylinders, they are mightily impressive and appear to be genuine contenders for automatic promotion.

Saturday's game in Teesside was no different in that respect, Boro, despite their lowly league position are no less likely than West Brom to turn it on, Stoke demonstrated that principal against us most tellingly.

Unfortunately, our rookie keeper Marek Rodák hadn't read the script on keeping things focussed as in the 17th minute he misjudged an interception well outside the 18 yard area and handled the ball. The instant red card was obligatory but it was an unlucky break for the young ex- Academy goalie (he's been with us since 2012, signing permanently in 2013) as the ball came up and struck the 22 year old's hand as he tried to put his body in the way, attempting to rescue a somewhat absent defence as Boro broke through. To say that his dismissal somewhat dented our ambitions is probably an understatement!

So instead of building into an all-out attacking enterprise, the Whites had to rapidly adapt to a containing tactic, not the easiest of tasks for us sometimes with 11 players.

Scotty had put Josh Onomah into the midfield to start this game, allowing Knockaert to warm the bench, other than this one amendment, the line-up was the one that had played in the 3-2 game against Luton. The Whites started in an encouraging fashion but were reminded that complacency is a dangerous bed mate as after an attacking corner at around nine minutes put in by Bryan led straight to decent move by Boro, the ball having fallen at the feet of Fletcher was taken at speed towards our goal, fortunately his effort was wayward, this was however a close call and a warning to be remembered.

Ten minutes later, a hoof upfield towards Ashley Fletcher (yup him again) bypassed our outfield and Marek raced out to head off the danger, he lost and Fletcher got there first, his attempted chip coincided with Rodák's arrival at speed and as our goalie flung himself towards the ball, his outstretched arms making contact, time, gentlemen please!

Poor old Josh was the sacrificial lamb in all this, a shame as he needs match time to get some confidence as so far he's not had the happiest of times so far at Fulham, with Bettinelli coming on.

The following 15 minutes or so saw a period of consolidation for Fulham and ambition for Boro who smelt blood, eventually though, the Whites having settled somewhat, Decordova-Reid penetrated the Boro defence and put in a cross towards Mitro, it deflected away from our Serbian Sizzler so a promising chance went begging.

There followed a harmless winding down to half time, unremarkable apart from a sprinkling of fouls by Boro which earned yellow cards for Tavernier on 42 minutes and Hayden Coulson four minutes later, the half being ended on 50 minutes.

Five minutes into the second half Cairney collected the ball and played a decent pass out to the left where Bryan was attacking down the left, Bryan piled into the box, it looked as if a shot would ensue but his subsequent low cross to the far post was somehow neglected by all and sundry to fizz out for a throw.

Twenty-one minutes into the half, Cairney and Bryan exchanged passes while attacking down the left, Bryan being put through to unleash a great cross for Mitro who beat the defence, only to head over. This however was a period where the Whites looked comfortable and the Middlesbrough fans appeared to be rather less so.

As the clock ticked on, we began to enter the usual nervous last quarter of the game and on cue in the 72nd minute, Lewis Wing banged in an improvised shot after finding the ball at his feet following a Boro free kick close to the Fulham area, his cruise missile barrelled towards the far post looking likely to beat the keeper low down to his left, in the event, the post and ball embraced each other to leave the away net unblemished.

Eight minutes later, Bobby Decordova-Reid was subbed for Anthony Knockaert, we were rather hoping this would unleash our mercurial winger who'd had a rather quiet last two games, no, we merely continued in much the same vein.

Frankly, Middlesbrough were too lacklustre to change things to their advantage and we were too desperate to hang on to a clean sheet, this one was destined to conclude as a draw and so it was. Considering the time we played with only ten men, the draw turned out to be a not so terrible result, also, at last we came second in the possession stats, 44% to the home team's 56%, who cares, we didn't lose and we're in seventh place, only 4 points off the leaders, considering we've only been running on half power so far this season, that alone is a welcome fact.
Last time we played the Smoggies was on January 13 2018 away at the Riverside, where Fulham were the 1-0 victors.
Well, not really, none of us actually believed that old 2 Steps forward nonsense but we still saw this as a winnable game, after all Boro are having a slow atart to to the season and on paper the odds did suit the Whites.

The consensus was exactly the same as the previous away game at Stoke and we all know what happened there so this one was never going to guarantee us three points.
After the 17th minute dismissal of our keeper, one point feels like something of a let-off!
Rodák's Red-Faced Red Card