There's only one F in Fulham
The Fulham Fanzine 2019-20 Championship Season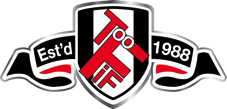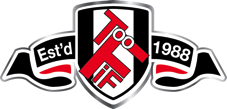 December 1924 was our first meeting
In the last eight games We've lost two, drawn three and won three
billp TOOFIF Updated Sunday, 6 October 2019
Middlesborough 0 v FFC 0 OCT 26 2019
Whites teeing off at Boro'
For a cuppa on Teeside?
billp TOOFIF Sunday, 6 October 2019
Images:
Match Information
from FFC online
Competition: Sky Bet Championship



Four away goals and against Reading, that's something of a treat and not at all common. It's almost churlish to say it now but a hat trick each for Mitro and Captain Tom would have been welcome icing on the cake too but hey, let's not get greedy.
Instead, we have to say that credit should be given to Scotty and the team praising the fact that they have bounced back to win two on the spin after a bit of a small sequence of hiccups. So well done lads but let's keep the momentum going, starting against Charlton on Saturday.
Another great night but even better, an away win. Something with which we've had something of a famine since the heady days of Jean Tigana, Uncle Roy and Slaviša Jokanović.
Even better was our return to scoring goals, both Tom Cairney and Alexandar Mitrović helping themselves to a brace

All in all, this was another dominat team showing and almost gave us another clean sheet. Naturally, this is Fulham so there had to be a late opposition goal and so it was!

1-4 though, I think we can forgive our usual foible this time and celebrate 2 wins on the spin.

Now let's hope we can keep this up against Charlton who are having a decent start to the 2019-20 season and currenty sit one point and three places below us but as they play tonight could be above us in second place depending on other results if they were to beat Swansea at home.

Whatever the outcome of that match, we will start tomorrow in 5th place as one point would put Swansea on 19 points to our (and Charlton's0 18.
Brilliant, three points away and 4 goals for the Whites
Reading 1 Fulham 4
billp TOOFIF Wednesday, 2 October 2019
Cairney and Mitro show the way, pity we let in another late goal!
Reading v Fulham 20:00 Madjeski Stadium
Arter, who had had a pretty awful half and Sessegnon likewise were sacrificed for the positive duo of our Reed and Reid combo for the start of the final 45minutes. To be perfectly honest, the two who went off were no worse that most of those that stayed but hey, the rules only allow a total of three substitutes.

At least at half time we were treated to the treat of being re-United with two firm Fulham Favourites as Chris Coleman and Kit Simon's were presented to the crowd, what we could do with two players like them in the line-up. Cookie in particular is just what our team needs, a true leader and inspirational captain on the pitch. It's been far too long since we had a foraging and attacking centre half who could galvanise the whole team from a defensive position and go marauding upfield to create scoring opportunities like Coleman.

Don't get me wrong, Tom Cairney is a fine player but a dominant and inspirational voice on the pitch has been missing from this Fulham team, somebody who cajoles, directs and motivates the rest of the players when things are slacking. Tom does this by example, often turning things around by brilliant play but it would be encouraging to hear him barking orders a little more on the pitch particularly when the team's collective clutch seems to be slipping and the gears fail to engage, as was the case throughout far too much of the first half.

In short, we needed a strong leader and we basically got what we deserved to be trailing at half time.

Right from the restart, it was obvious that the half-time pep talk had done the trick, as had the change on the pitch. Bettenelli started moving the ball out quicker and when it found a team mate, they in turn advanced and faced the opposition constantly now.

I rate Harrison Reed and Bobby Decordova-Reid a lot so it was pleasing to see the verve that these changes added to our play, it was looking far more positive for them Whites now. Bobby had a powerful shot around seven minutes in which was struck from a far way out and missed by a margin but this was beginning to look encouraging. Our attacking players were all getting on top of their markers and Ivan Cavaleiro was causing mayhem on the right wing, his team mates began feeding him and from a Decordova-Reid ball, he bested the massive number 23 Starr and kept pelting towards the Charlton goal, loosing off a stinging shot which gave the keeper no chance so after ten minutes of the second half it was even-stevens.

We'd hardly sat down and the team was still bathing in their accomplishment and sleep walking when Charlton took the lead again after we mucked up while struggling to clear from a corner gifting Macauley Bonne the vistors' number 17 an easy header.

Unperturbed Fulham were eagerly attacking the opposition goal and those guilty of lapses in the first half were now firing on all cylinders, Joe Bryan banged off a probing goal-wards cross from way-out which the keeper stretched for but which rebounded off the crossbar harmlessly

THe crossbar was cruelly punished shortly after, on 62 minutes, when Mitro hammered a cut-back from the industrious Knockaert, Decordova-Reid struck the rebound at the goal through a gaggle of defenders only for it to cascade off the man-mountain Sarr. It wasn't long before a Tom Cairney header was pushed out by the Charlton keeper, Dillon Phillips, easy meat for the lurking Mitrovic who almost Zen-like, punched a shot into the net to level us at 2-2.

Bettenelli was called into action ten minutes later to save from Leko who had only been on the pitch ten minutes, conceding a corner which was comfortably dealt with by the home side this time. Fulham were now keeping the pressure up and the excellent Decordova-Reid was fed by the equally excellent Cavaleiro to worry the keeper with a decent headed attempt, Phillips was up to this challenge on 74 minutes. Three minutes later, Cavaleiro made another fine right wing foray to swing yet another dangerous cross, Mitro was unable to make a meaningful contact with his head. The ref judged that he'd made a better contact with the Charlton number 6 Pearce, who had been pulling, grappling and bumping him about in consort with the number 5 Lockyer all game, naturally the Serbian striker was honoured with an undeserved (on this occasion) booking.

Bobby Decordova-Reid was shining brightly since his introduction and, in the 81st minute, he playied a great one-two with the fantastic Stefan Johansen who had been one of the few to play well in the first 45. Bobby's resultant shot looked to be a goal but once again the keeper made a wonderful save, it's no exaggeration to say that he kept the away side in this contest during the second half.

Scotty Parker gave Josh Onomah a start on the 87th minute, replacing the superb Stefan Johansen, Charlton also made a change swapping Forster-Caskey with Field to the accompaniment of the usual witless "OOOOOH?" from the few that still nurture this awful, ancient, Neanderthal tradition. As 90 minutes beckoned we were treated to the officials' board announcing seven minutes added time exactly as another great attempt from Bobby D-R was again saved.

The seven minutes passed all too suddenly and despite being consumed almost totally by Fulham pressing in around the Charlton 6 yard area fruitlessly failed to make a telling blow to settle the result and that's how it remained.