There's only one F in Fulham
The Fulham Fanzine 2019-20 Championship Season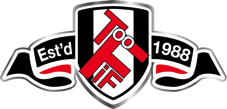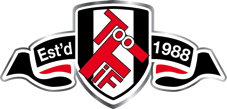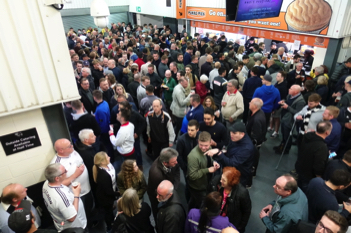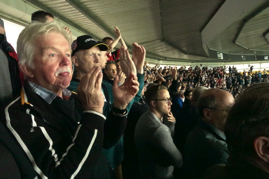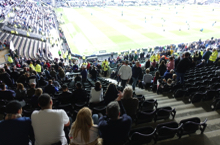 THE GAME OF THE SEASON And we won!
What a brilliant day that was the Super Whites bounce back
billp TOOFIF Updated Friday, 14 September 2018
Beauty and the Beasts, the Beasts won!
billp TOOFIF Play Off Semi Final first leg Friday 11 May 2018

Sunday, 13 May 2018
It was clear from the opening exchanges that this game was going to be no exhibition of entertaining, creative, inventive, attractive football.

It wasn't although that's only 70% accurate, as one team was attempting to make the beautiful game shine, a clue here, it wasn't the home team.

As the action unfolded, what we witnessed caused me to daydream that I was watching a team playing under the inspirational mastery of Brian Clough, combatting the dour, clinical niggly and sometimes thuggish of Don Revie. Ironically, the part of that 1970s Leeds team was being enacted by Derby. Brian must be grimacing out there somewhere.

I'll not elaborate too much about Match Details, except to summarise thus; Fulham were the only team playing football for most of the game, Rowett had read the 'Jaap Stam Guide to getting to Wembley' and played a three man defence (according to the knuckleheads on SKY TV), in reality it was an eight man defence for three quarters of the game. The major problem Slavisa has is to get this excellent group of players to consistently turn their possession, creativity into a real cutting edge, something that for most of the time since he arrived, Mitroviç has been supplying.

Another problem is that although the philosophy of possession at all costs is admirable, it often allows the opposition time to cancel it out as far too often the build up stutters as the ball is moved side to side, back to side over and over again.

Our final ball is too often careless and this is a tactic which Derby exploited. They knew that after three or four moves involving thirty passes, the next one would break down with a stray pass and boy were they ready!

Their goal came from such a move, out of the blue, Matt Targett hopelessly allowed Jerome to get goal side for his headed goal. Bettinelli nearly got it but that's the sort of effort he's shown he doesn't like more than a few occasions.

This is a TOOFIF Biased Match review so instead of fleshing out the minutiae, I'll just say that the Derby tactics of playing like a defensive away team coupled with sly and dirty little touches and aided and abetted at times by a ref who clearly favoured the homes side.

How, Lawrence, Clarke, Davies, Huddlestone and Jerome were not booked in the opening fifteen minutes, only the redoubtable Mr East can say, I'd give him 3 out of 10!





Match Information
Competition: Sky Bet Championship Play-Off Semi-Final Date: Friday 11 May 2018 Kick-off: 7:45pm Venue: Pride Park, Derby Attendance: 27,163 Referee: Roger East

Derby County
Line-up: Carson; Keogh, Davies, Forsyth; Wisdom, Huddlestone, Johnson, Weimann (Hanson 90'); Vydra (Anya 68'), Lawrence; Jerome (Nugent 68') Unused substitutes: Roos, Pearce, Palmer, Ledley Manager: Gary Rowett

Fulham Line-up: Bettinelli; Fredericks, Odoi, Ream, Targett; Cairney, McDonald, Johansen (Norwood 88'); Ayité (Lucas Piazon 76'), Mitrovic, Ryan Sessegnon (Kebano 76') Unused substitutes: Button, Christie, Kalas, Kamara Manager: Slavisa Jokanovic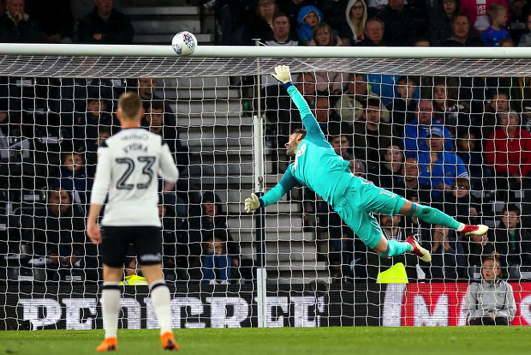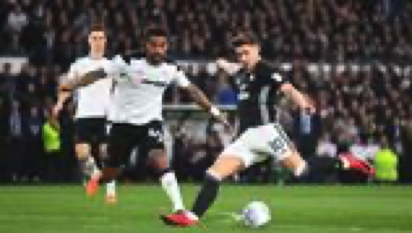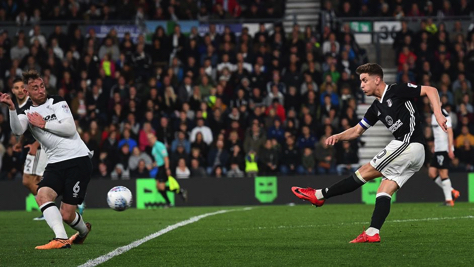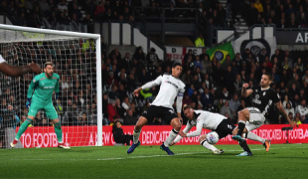 Images:
FFC Online, Guardian
& TOOFIF

After an amazing season for the Superwhites the team were well below par!
Birmingham City 2 Fulham 1 Sunday 6 May 2018
billp TOOFIF
7 May 2018 at 08:30
Images: The Telegraph
Some would call us unlucky not to pip Cardiff but after our 23 consecutive games unbeaten, our players froze and let themselves and the fans down, disappointing!
Not really anything else to say about today other than that was an extremely abject performance and almost an insult to the sell-out away following on from so much brilliant work from the team in the last six months. I suppose the elation of our wonderful run from December has clouded my feelings somewhat, I guess I had been carried away by it all and was in 'Tigana Mode'.
That we hadn't lost since December last year made this result somewhat difficult to take, a throwback to the bad old days, for those who can remember the '70s and early '80s, ironically Colin's Bluebirds only needed a draw to get second, in truth the table reflects the reality and for all the pretty football, we were unable to take it that bit further, that is a shame as the team deserve the acolades that have been heped on them and now they'll be seen in a differnt light in the history of this season if they stumble in the play-offs.
I can't remember a less convincing recent showing, including some of those early defeats and I can just see Brentford and QPR fans claiming that they were instrumental in our dip. Right now the prospect of the play-offs is mildly worrying.
I bet the players feel really awful and let's hope Slav can motivate them before Friday, I'd hate to see this season dissolve into dust, it is going to bring back horrible memories of the Baseball Ground and the MacDonald team's last game
Come on guys, gird up thy loins, come forth and give battle, let's make this next match a Good Friday (no more biblical associations now!).
COYW!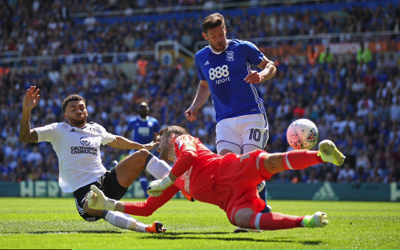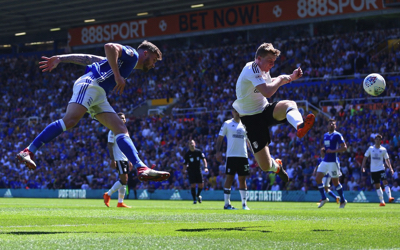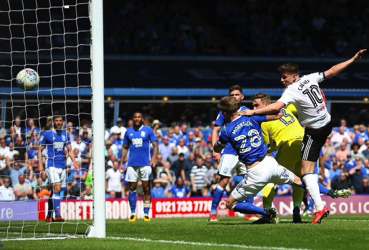 It's often been said that results count and the League Tables tell the true story. Well that maybe so but in many ways it's a cop-out.

The League Table for this season cannot get near to describing just how much better than any other team in the 2017-18 Championship season Fulham were once they began their amazing 23 game unbeaten run.

It canot show the proverbial visiting Alien juat how inventive, creative, imaginative and exciting the Fulham team were in so many of their matches.

It goes nowhere near showing how dominant the team were, mostly in the high 60s to 70s in terms of their time with the ball.

No it will just show that Fulham FC were the third best team, behind a second placed Cardiff, now that is how history will understand things, what a shame!

As I write this, we have one more game to play against Derby County, a once proud name in English Football, having lost the away leg to a decent goal by a disappointing home side. Who knows how this will end, but even if it's another demonstration of Fulhamish failure, at least we'll have the memories of the last half of this season to look back on.
Get over it TOOFIF readers, we're third best in the Championship, let's consolidate that with a return to the top flight!
billp TOOFIF 7 May 2018 at 08:30
Fulham secured a 2-0 win at Craven Cottage to overcome Derby County 2-1 on aggregate and reach the Final of the Sky Bet Championship Play-Offs. An inspired performance from Rams goalkeeper Scott Carson meant we went into the break level, but Ryan Sessegnon slammed home soon after the restart.

Denis Odoi then headed in a Sessegnon corner to send the Cottage into delirium. The Whites professionally saw out the remainder of the match to book a first Wembley appearance since the 1975 FA Cup Final. Slaviša Jokanović made just the one change to the side that were narrowly beaten three nights earlier, with Aboubakar Kamara replacing Floyd Ayité on the right of the forward line.

Backed by a vociferous home crowd, Fulham needed little more than 90 seconds to have the first effort on target of the game, albeit a shot from Tom Cairney that scarcely troubled Carson. The Whites had a fine chance to level the tie in the eighth minute with a rapid counter attack following a Derby counter. Stefan Johansen and Kamara both did well, with the latter feeding Sessegnon on the edge of the box, but the youngster struggled to get the ball out from under his feet quickly and his shot was clawed away by Carson.

Fine forward play from Aleksandar Mitrović in the 20th minute saw him play a one-two with Sessegnon on the edge of the box, but the return pass was slightly behind him meaning his first time strike lacked conviction, as Carson made the save.

Five minutes later Mitrović was causing problems again, this time holding off Curtis Davies and laying the ball into Johansen, who lashed wide of the near post. A combination of Derby's constant time wasting and 10 men behind the ball was making it difficult for Fulham to fashion clear cut chances, with the visitors demonstrating the same defensive resolve that worked so well for them in the First Leg.

Mitrović was at the heart of our best openings, and 10 minutes before the interval he had Carson sprawling, but his low shot just went wide.

A minute later he was at it again, spinning away from Davies before curling in a left footer that just arced away from goal. It was centimetres from going in, and it got the home crowd going once again.

A stunning Marcus Bettinelli throw released Kamara on 41 minutes who skipped beyond two Rams defenders and slammed in a dipping shot that Carson couldn't hold. Davies smashed it behind for a corner, which came to nothing. Carson was the busiest player on the pitch and he produced an excellent reflex save to tip over Ryan Fredericks' drive shortly before half-time.

The former England goalkeeper did even better seconds later. Mitrović looked for all the world as though he'd headed Matt Targett's cross in, but Carson produced a save that was nothing short of world class to deny him. Right at the end of the half Mitrović was convinced he should have had a penalty when he was hauled down by Craig Forsyth in the box, but the referee wasn't interested.

Of late Fulham have been a different beast in the second half of matches, and we needed just two minutes after the restart to prove that again. Targett's cross was beautifully cushioned down by Johansen to Sessegnon, who rifled it into the top corner, causing Craven Cottage to register on the Richter scale.

Derby could have provided an instant response when Tom Huddlestone picked out Ikechi Anya at the far post, but the wing-back made a poor connection with his head.

The goal had rattled the Rams and the Whites smelt blood. The pressure was unrelenting and on 54 minutes Kevin McDonald tried his luck with a left footer that deflected over. Following the subsequent corner, a teasing delivery from Cairney just evaded Mitrović.

Two minutes later there was a hairy moment when Bradley Johnson was able to outmuscle Odoi to work space for a shot, but the angle was against him and Bettinelli made himself big to repel the effort.

Davies will be having nightmares about Mitrović for weeks after this game, with the striker rolling his marker again on the hour mark, only to see his daisy cutter miss the far post by an inch. The first card of the game arrived two minutes later when Johansen halted a Derby counter by clipping Cameron Jerome who was sprinting away on the halfway line. Mitrović then got the better of Davies once again, but his strike was more wayward this time, flying over the bar.

On 66 minutes Kamara won a corner when his angled shot deflected behind, and Fulham made it two from the set-piece as Odoi expertly flicked Sessegnon's delivery in via the far post.

Gary Rowett responded by making a double change, bringing on Matej Vydra and Kasey Palmer for Anya and Tom Lawrence. Palmer was immediately lively, finding space at the byline on 71 minutes to dink over a cross, but Andreas Weimann could only head over.

Kamara then had a chance to make it three when he broke beyond the last man and chipped over the onrushing Carson. He then went down under minimal contact, and was subsequently booked for simulation.

Derby's final switch then saw Jerome make way for David Nugent, just before Fulham made their first. Targett was the man withdrawn to make way for Tomas Kalas, who made up part of a back three as we switched to a wing-back formation.

Huddlestone was then carded for a lazy foul on Mitrović in the middle of the pitch, before McDonald also had his name taken for having a conversation with the away bench. The next goal would be crucial and both teams wanted it, although Johansen's bobbling hit on 79 minutes was easy for Carson. His next go was much better, though, this time stinging the palms of the County number one from 20 yards.

Nugent's first sniff of goal came in the 88th minute when Johnson slipped him a backheel, but he sliced way off target.

In the final minute of normal time Cairney was withdrawn for Oliver Norwood, with the skipper rousing the away fans as he made his way off the pitch.

Six minutes were then added on, much to the bemusement of the home fans.

Hearts were in mouths in the third of those when Vydra found space in the box, but thankfully his first time shot whistled wide. Bettinelli was then booked for taking his time over the subsequent goal kick.

The crowd waited with baited breath for the referee to blow his whistle for the final time, but moments later the fans were not denied as he blew to send Fulham to Wembley for their first appearance since 1975.

Match Information Competition: Sky Bet Championship Play-Off Semi-Final Date: Monday 14 May 2018 Kick-off: 7:45pm Venue: Craven Cottage, London Attendance: 23,529 Referee: Chris Kavanagh

Fulham
Line-up: Bettinelli; Fredericks, Odoi, Ream, Targett (Kalas 76'); Cairney (Norwood 90'), McDonald, Johansen; Kamara, Mitrovic, Ryan Sessegnon Unused substitutes: Button, Christie, Lucas Piazon, Rui Fonte, Ayité Manager: Slavisa Jokanovic

Derby County Line-up: Carson; Keogh, Davies, Forsyth; Wisdom, Huddlestone, Johnson, Anya (Vydra 67'); Lawrence (Palmer 67'), Weimann; Jerome (Nugent 75') Unused substitutes: Roos, Pearce, Hanson, Ledley Manager: Gary Rowett
Fulham 2 Derby County 0
billp TOOFIF Friday, 18 May 2018 18:09
No apologies, by the time I'd calmed down, there was no time to write a Biased report so this is from the Fulham website
Heroes & Villains or
Veni, Vidi, Vici Villa 0 FFC 1
Translation: We came, We played, We got promoted
billp TOOFIF Sunday, 27 May 2018 18:16
We played Villa at Wembley, we were better than them in the first half and scored. Mitroviç, Ream and Cairney were brilliant, the other lads were superb, Villa looked old, unimaginative and tired, Grealish moaned and sulked and John Terry was, well…… John Terry. .

Rasputin the Mad Monk (alias Jelly Neck), bristled his daft beard and kcked or tugged every shadow, like the true sportsman and seducer of the Czarina, he even advised the referree to send Dennis off by the gentlemens's method of brandishing an imaginary card. Only Supporters are entitled to do this.

The lovely Tom Cairney converted a lovely goal from a lovely move fed by a lovely Ryan Seesgnon. John Terry was, well… still John Terry, with the turning circle of a barn, speed of thought of a carrot and not mates with Wayne Bridge anymore.

Villa were dirty and the officials were useless. In the second half Odoi was reckless for the second time and made another ridiculous challenge to get a deserved second yellow and sent walking. When he's good, he's very good but he is a liability at times, that could be said for Fredericks and Johansen also actually!

Villa did better in the second half but we resolutely shut the game down and deservedly won.

'Nuff sed!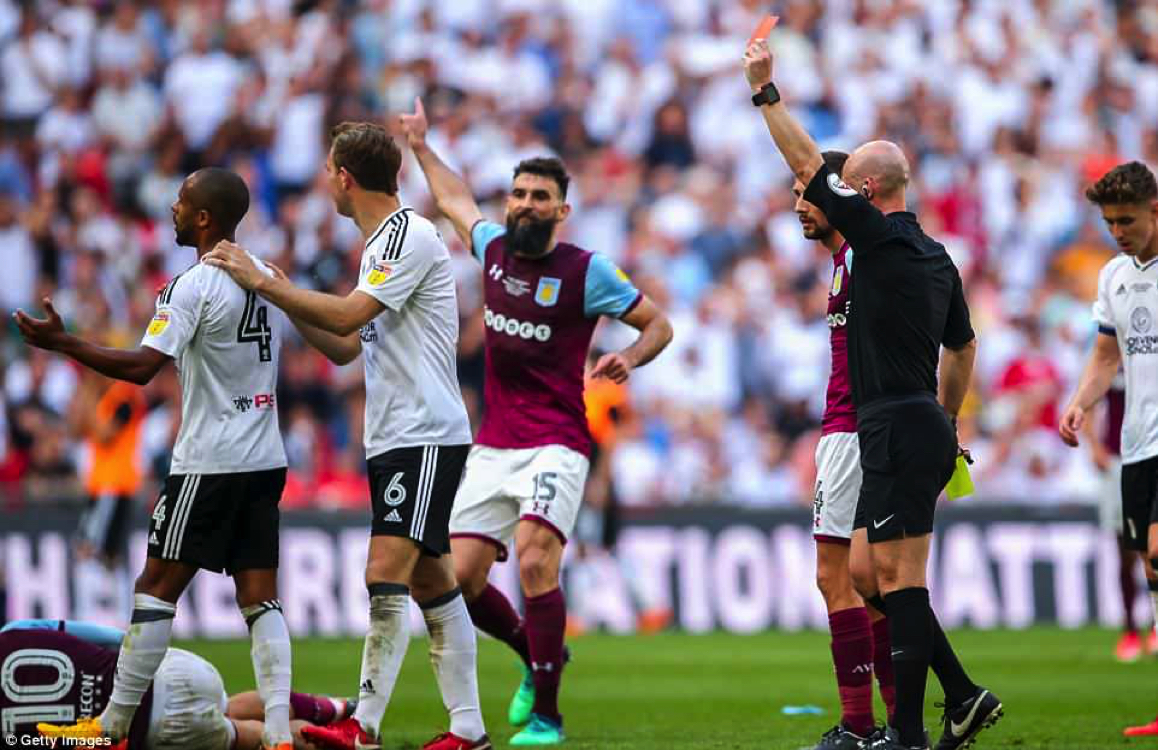 Rasputin the Mad Monk demonstrates his sporting side by acting as fifth official by helping the ref make a decision about Denis's perfectly fair tackle
Image: Mail online

Slav does his post match duties
Well, that's the price ofbeing a football club manager, frankly it must be daunting to be always in front of cameras and microphones, having to give salient answers to mundane questions constantly. Anyway, it's out there so if you haven't already seen it, this link will save you searching.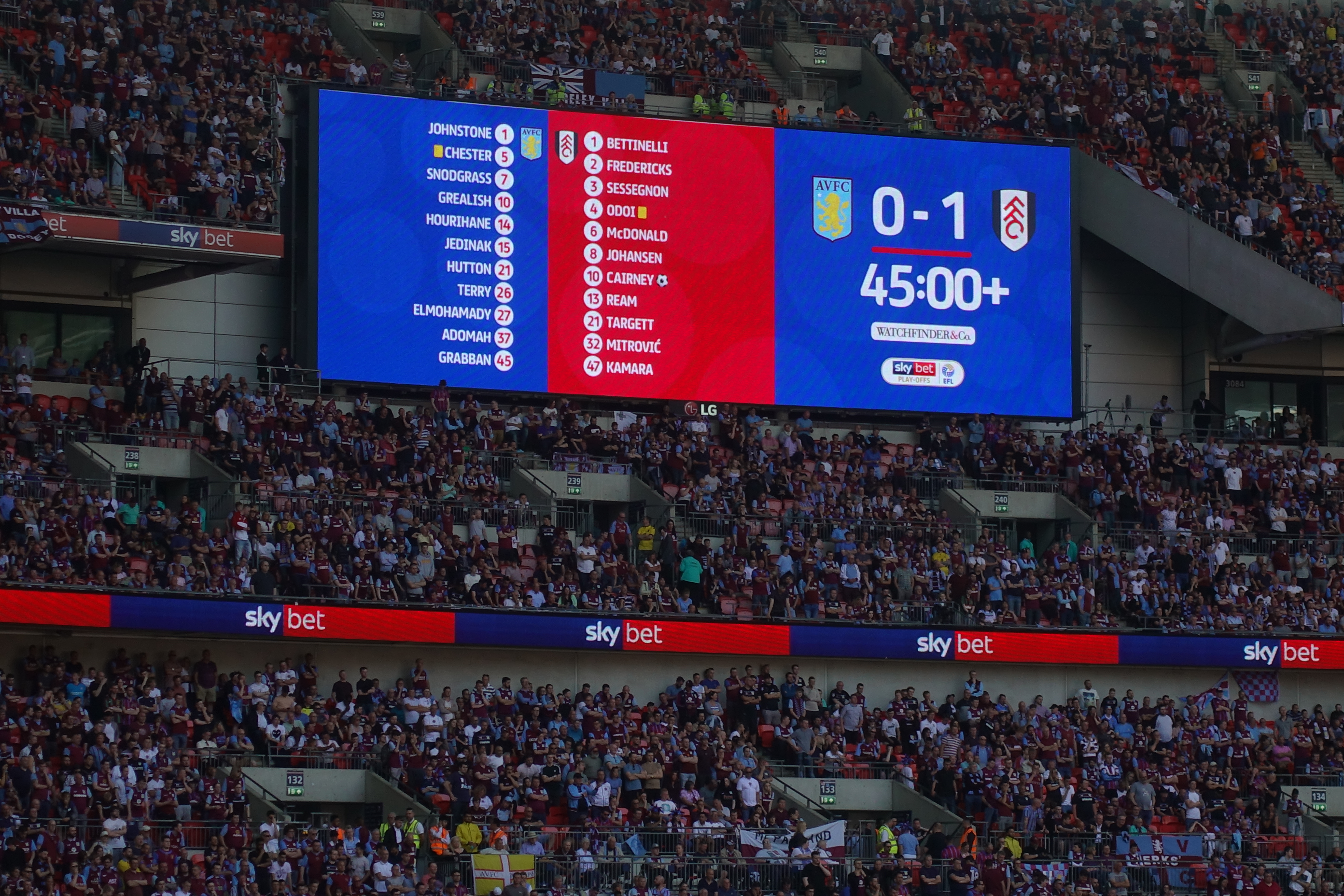 It seems that it was almost a lifetime ago that the ever optimistic Faithful set out on a glorious sunny, May morning to head to Wembley.

Always hopeful that day we were also too well aware of our past record in play-offs and the only other time at Wembley ended in defeat (that was a nerve wracking day as I remember too well)

So it was with a mixture of so many emotions that we sestarted out that day. One of the magic aspect was that it gave us a chance to reunite with old buddies, family members and so many people that can't reglarly go along to see the Whites home and away, that we sold our entire allocation was magnificent.

What a day it turned out to be, absolutely perfect!

I've included my biased reflections on the Semi games here too.
Images from Mail Online. Click the images to expand them