There's only one F in Fulham
The Fulham Fanzine 2019-20 Championship Season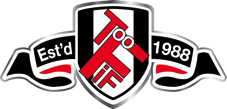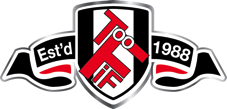 Another early exit from the League Cup
We don't like losing but we're probably not too upset!
billp TOOFIF Updated Wednesday, 28 August 2019
FFC 0 v Southampton 1 AUG 27 2019
Cheerio Carabao
Scotty gives the youngsters and under-used squad players a run out
billp TOOFIF Wednesday, 28 August 2019
Images from the FFC and Southampton FC online sites
Match Information
from FFC online
Competition: Carabao Cup
Date: Tuesday 27 August 2019
Kick-off: 7:45pm
Venue: Craven Cottage, London
Attendance: 8,467
Referee: Robert Jones
Fulham
Line-up: Rodák; Christie, McDonald, Le Marchand, Bryan; Johansen (Francois 80'), O'Riley, Onomah; De La Torre (Davis 90'), De Cordova-Reid, Kamara (Taylor-Crossdale 90')
Unused substitutes: Norman, Odoi, Opoku, Steven Sessegnon
Manager: Scott Parker
Southampton
Line-up: McCarthy; Cédric Soares, Bednarek (Yoshida 60'), Danso, Højbjerg; Oriol Romeu, Ward-Prowse; Boufal, Djenepo; Obafemi (Danny Ings 68'), Redmond (Long 76')
Unused substitutes: Gunn, Stephens, Valery, Armstrong
Manager: Ralph Hasenhüttl
Ex-Tottenham star Josh Onomah slated by fans on Fulham debut
Tottenham Hotspur let the young midfielder join Fulham this summer
from HITC online
https://www.hitc.com/en-gb/2019/08/28/ex-tottenham-star-josh-onomah-slated-by-fans-on-fulham-debut/
Josh Onomah's first game since leaving Tottenham Hotspur this month didn't go all that well, going by social media reaction.
Fulham were dumped out of the Carabao Cup after losing 1-0 at home to Premier League side Southampton last night.
The Cottagers signed the 22-year-old in a part-exchange deal that saw Ryan Sessegnon join Tottenham.
Onomah, who began his career with Spurs, lasted the full 90 minutes, but suffice to say that fans of the West London club weren't thrilled with his debut.
Onomah... Have to be honest and say was pretty anonymous today. Seemed to have instructions to run around behind the striker and look busy. First game, lot to do to break into matchday 18 on tonight's viewing.
— MJG (@1966MJG) August 27, 2019
Agree. Entirely
— Briefy (@BriefcaseFFC) August 27, 2019
onomah was worse imo
— lydia (@lydiazanetti) August 27, 2019
can i just say onomah was awful
— lydia (@lydiazanetti) August 27, 2019
What have I learned tonight? McDonald should be higher up the pecking order than Stefjo. Christie and Onomah nowhere near the 1st team. DLT needs to find a new job. Rodak is better than Betts #ffc
— Dale (@DaJo177) August 27, 2019
Poor but that's a word I'd use to describe 8/11 players out there tonight
— Olly (@Ollly_J) August 27, 2019
Was very impressed by Rodak. O'Reily and McDonald were also very good tonight. Underwhelmed by first viewing of Onomah but guessing he is only just becoming match fit, Reid and then Christie both unlucky not to open their Fulham accounts in the first half.
— Joe Sansom (@FFCJoe) August 27, 2019
It's worth pointing out that this was the Tottenham product's first game for his new club - and it came against Premier League opposition.
With that in mind, it's probably wise to not judge him too harshly.
Spurs boss Mauricio Pochettino was a fan of the young midfielder and just because he was cut loose by the North Londoners, it doesn't mean that he isn't a very good footballer.
He has done relatively well in the Championship during previous spells with Aston Villa and Sheffield Wednesday and, despite his apparent struggles last night, he has a lot more to offer.
Predictably for such an early season cup game, Scotty named a radically different team to the line-ups that we'd seen in the league to date, bringing in nine and handing debuts to our Ryan Sessegnon swap player Josh Onomah, . He also gave a first team starting place to the promising Decordova-Reid. In goal Parker put Marek Rodák, additionally Christie, McDonald, Le Marchand and Bryan brought a more familiar look to the defence despite not all having been regulars in our recent starting elevens.

Stefan Johansen was added to midfield to lend a steely old head to the youthful line-up. Those making up the team for the kick-off included O'Riley, De La Torre with profigal son Kamara completing the line-up.

There was also a youthful look to the bench with the only old hand Denis Odoi starting on the bench although one is tempted to say that Steven Sessegnon, who joined him, almost seems to be one of those established players after his impressive start to the season. The rest of the subs were: Norman, Odoi, Opoku, Taylor-Crossdale, Francois and Davis.

James Ward-Prowse, Nathan Redmond and Pierre Hojbjerg all started the game with Shane Long and Danny Ings on their bench so it was clear that the Saints fancied staying in the Carabao this time round.

As it transpired, we ended up losing this game to a Michael Obafemi goal but our young team had a few decent attempts of their own. Bobby Decordova-Reid hit the crossbar in the first-half and our rookie goalkeeper Marek Rodák made some excellent saves during the 90 minutes.


From the start, Aboubakar Kamara and Onomah, combined in the early minutes to feed Matt O'Riley his shot was wayward and passed wide of the goalpost. Many of us raised eyes to the sky when we heard that Kamara was re-joining us from exile but he's already featured this season and here he was again.

Aboubakar obliterated Kevin Danso with gusto down the wing and had the beaten Austrian not imitated a sea angler landing a marlin by blatantly bringing our unpredictable Frenchman down, may well have scored or at least created our opener. A booking ensued for Danso..

Decordova-Reid smacked the crossbar from the ensuing free kick, then Christie headed on target to see his attempt very well kept out by the Saints keeper Alex McCarthy. It as quite a hectic start as only about eight minutes of play had passed by now and then Bryan was the target for a dangerously high foot by Ward-Prowse which earned the Southampton striker a yellow card.

Eleven minutes later, Luca de la Torre made a breakthrough deep into the opposition defence from the right and smacked off a low drive which whistled pass the goal as Fulham kept up their pressing game..

The game was ambling alone with the scoreline empty and both side sharing the playpretty equally, the Saints realised that they had to justify their Premier League superiority and began to dominate. Our keeper Marek Rodák was called into action and had to clear a Cedric Soares' cross to prevent to fast incoming Saint's attackers., Kamara, Decordova-Reid and de la Torre combined in a promising mover only for our loanee from Cardiff to mess up his attempt with a slice more at home in a loaf of bread.

Five minutes Cedric passed to a flying Redmond who, luckily, cut inside and saw his attempt cleared by a Whites defender for a Saints corner. This action was re-run just prior to the whistle, the difference this time was that his attempt needed no Fulham intervention as it missed in longitude and latitude.

By the time we had played 2 minutes of the second half, it surely seemed about time for our old warhorse Johansen to acquire his booking didn't it? He obliged on cue and made a clumsy challenge on Sofiane Boufal to prevent another Saints incursion, taking one for the team eh Stefan? He meant it surely enough as the hapless Saints player stayed down and required the old wet sponge and a rub with horse liniment before he was conscious again. At least it didn't cost us as Ward-Prowse launched his free-kick over the bar, this one wag observed, "was customary".
Another minute passed before Maxime Le Marchand lost posession, Romeu looked to be certain to convert, however keeper Rodák came to the rescue and marked up another great save to add to his growing list. This though was a portent for the remainder of the game as the visitors were now getting the upper hand, Redmond missing another chance, when connecting with his head to Ward-Prowse set piece

We saw it coming but it was in the 57thminute when Obafemi converted Redmond's pass who had beaten Kevin McDonald to create the opportunity. A change was then implemented by the Saints with Jan Bednarek replaced by Maya Yoshida.

We were now constantly under pressure and Kevin McDonald was constantly called into action, having to relentlessly make desperate last chance challenges to save our bacon now, it was looking likely that we'd concede again before the 90th minute. In the 68th minute Danny Ings was brought on to replace Saints' goal-scorer Obafemi.

This was followed three minutes later when Le Marchand was and on the 76thminute Redmond limped off to make way for Shane Long., Redmond'd exit was forced on him by injury and he had to be assisted from the pitch by the Saints medical team.

From ten yards out, Ings had a decent effort saved by our excellent young keeper on 79 minutes, at this rate Rodák was vying for man of the match, maybe he will be competing for a first team place some day soon. One minute later, Scott made Fulham's first change in the 80th minute Tyrese Francois coming on for Stefan Johansen. Two minutes later Decordova-Reid had a powerful effort deflected just wide of the near post before Rodák saved from Ings who again looked certain to convert.

With the 90th minute looming, Saint's ought to have added to their solitary goal when Shane Long made a positive coercion in to the box andmissed an easy chance, bending his shot wide to the top left of the goal.

The game was virtually completed now and frankly the only incidents of note were that Parker took off de la Torre for Ben Davis and Martell Taylor-Crossdale came on for Kamara, both young players being gifted a Fulham debut as reward for their patience just prior to the whistle ending the contest with the Whites bowing out to that single goal.
Images courtesy of Southampton and Fulham FC online