There's only one F in Fulham
The Fulham Fanzine 2019-20 Championship Season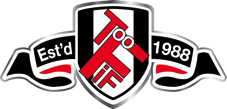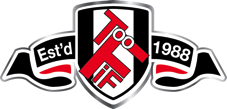 November 2017 was our last meeting
In the last eight games We've lost one, drawn three and won four
billp TOOFIF Updated Sunday, 6 October 2019
FFC 2 v Charlton 2 OCT 05 2019
It might have been worse
45 minutes of dross but a more likely second half
billp TOOFIF Sunday, 6 October 2019
Images from Fulham FC Online
Considering just how a victory could benefit the Whites' standing in the table, it was perplexing to see the team return to the lethargic game of Russian Roulette at the back. This coupled with the glaring evidence that most of the team were definitely having a joint off-day, contributed to a very nervy opening few minutes.

The problems began to unwind as the clock ticked on, we simply were not the same team that had played invigorating, exciting and inciteful football in the previous two games. We were exposed to a catalogue of all the usual maladies; misplaced passes, hesitation, a propensity for the dangerous slow one-fives with the keeper and just awful positional play from too many players.


Match Information
from FFC online
Competition: Sky Bet Championship
Date: Tuesday 01 October 2019
Kick-off: 20:00 pm
Venue: Madjeski Stadium, Reading
Attendance: 18,654
Referee: Keith Stroud
Fulham
Line-up: Bettinelli; Steven Sessegnon (De Cordova-Reid 45'), Mawson, Ream, Bryan; Arter (Reed 45'); Knockaert, Johansen (Onomah 87'), Cairney, Cavaleiro; Mitrovic
Unused substitutes: Rodák, Odoi, Le Marchand, Kamara
Manager: Scott Parker
Charlton Athletic
Line-up: Phillips; Lockyer, Pearce, Naby Sarr; Solly, Cullen, Pratley, Gallagher, Forster-Caskey (Field 89'); Williams (Leko 64'); Bonne (Matthews 90')
Unused substitutes: Amos, Adedeji Oshilaja, Oztumer, Lapslie
Manager: Lee Bowyer


Fulham 2-2 Charlton: Aleksandar Mitrovic salvages point for Cottagers in London derby
By Dan Long
SkySports Online
PUBLISHED: Last Updated: 05/10/19 6:30pm |
Fulham twice came from behind as they drew 2-2 with Charlton in a pulsating Sky Bet Championship encounter at Craven Cottage.
Chelsea loanee Conor Gallagher (41) scored his fourth goal of the season to put the Addicks ahead, before Ivan Cavaleiro (55) restored parity after a rampaging run and wonderful strike for Fulham 10 minutes after the restart.
A header from Macauley Bonne (57) put the visitors back in front inside 120 seconds, but Aleksandar Mitrovic (63) smashed the ball into the roof of the net from close range to set up a grandstand finish in the London derby.
The hosts' search for a winner intensified during nine minutes of second-half stoppage-time and an heroic late stop from Charlton 'keeper Dillon Phillips prevented Bobby Decordova-Reid side-footing home a dramatic winner.
Charlton sprung a surprise in the opening exchanges in south west London, with an aggressive pressing approach catching the Whites off-guard and the lively Jonny Williams proving a handful for Harry Arter.
The hosts did eventually settle after a frantic start but struggled to create openings and were denied a penalty when Mitrovic grappled with Tom Lockyer inside the 18 yard box.
A searching cross from makeshift left wing-back Jake Forster-Caskey was headed into the path of Gallagher by Chris Solly, and he struck a tidy fourth goal since a summer loan from Stamford Bridge to put Charlton in front.
Scott Parker switched to a back three at the break, and his tinkering evidently had a positive effect as Cavaleiro struck a magical equaliser after racing from halfway, exchanging passes with Decordova-Reid and dispatching a sublime strike past Marcus Bettinelli.
As Fulham's hunger to put the game to bed - and return to the summit as a result - grew, they hit the bar through Joe Bryan and Mitrovic, but between those two efforts, Bonne's towering header sent the away fans in the Putney End into raptures.
They did get back on level terms when sheer brute force saw Mitrovic rob the ball from Solly's feet and smash into the roof of the net, but the Addicks remained resolute and had Phillips to thank late on for his magnificent timely save to deny Decordova-Reid.
Man of the match - Dillon Phillips
Simply put, Charlton probably would not have left Craven Cottage with any points at all had Phillips not been in inspired form on Saturday lunchtime.
He twice saved from Bobby Decordova-Reid - who looked incredibly bright as a half-time substitute - and was unfortunate to concede the equaliser after initially pushing Tom Cairney's goal-bound effort away from danger
What the managers said...
Scott Parker: "In the first half, I thought Charlton were very good and we had to change things around second half and make a couple of changes because they caused us some problems, really, and we tried to match them up.
"On another day, a couple of very, very good chances go in, but full credit to Charlton - I thought they were very good today and we go again."
Lee Bowyer: "I can't praise them enough. I just went in there [the changing room] and I said "Be proud of yourselves, you are a pleasure to work with." I've got a group of lads who just give me everything every time.
"Not just out of possession with their workrate, even in possession, you've got to be brave coming here against a top Fulham side. I thought we were the better side first half and they should be proud of themselves."
Scotty had made two changes to the side that faced reading in the week with Steven Sessegnon replacing Denis Odoi and Bobby Decordova-Reid making way for Ivan Cavaleiro.

Charlton definitely started to look the most likely side and came at us with veracity, Jonny Williams the energetic Charlton number seven, in particular, posing many problems with his lively and agile attacking forays. The torpor was contagious in the early stages and Joe Bryan, who has been a revelation lately, guilty of losing the ball or passing it to the opposition with virtually every touch. He wasn't alone and this proved to be a trend shared by most of those on the pitch. Despite Charlton having the best of the opening minutes, their endeavours hardly bothered us in our area fortunately..

The visitors' Jonny Williams was in the thick of so many attacking moved=s that he became the victim of quite a few crunching tackles and it was from a daft example of this from Bryan that earned the Fulham left back the first yellow card of the game in the eighth minute, a sobering ply early and risky deed, indeed!.

Fulham stuttered and stammered and tripped and stumbled through these opening minutes that the groans among the faithful were audible with every movement of the ball. This reversion to fiddling around between the defence and goalkeeper encouraged Charlton to stay right up on top of the backs, close to our six yard area and dominate proceedings without having to work at it, a worrying and negative tactic from the Whites. .

Despite this, Charlton, despite huffing and puffing and pressing, did absolutely nothing to hurt us and it was 20 minutes before Bettinelli was called into action, stopping a Pratley headed strike from a curving free kick from the excellent Williams, all too easily. My early prediction of a home defeat was beginning to have a Sword of Damocles effect on me and I was ruing my pessimistic public declaration.

Mitro was having a battle royal with the visitors' defenders and was being manhandled constantly. At times it resembled Steve Logan and Jackie Pallo going at it (apologies if there are any under age readers out there, these were British wrestlers from the days when such things were televised live in black and white). It has to be said that this is something that prevails in professional football and mostly goes unpunished.

Mitro is more than capable of handing it out and this obviously causes myopia in the match officials,which often leads to him being the victim of the ref's whistle, however, once again he was more often the target in this fixture so when Lockyer, the lumpy Charlton number five pulled him over again in the 23rd minute not a whistle or flag came. Later in the game this scenario would feature even more regularly.

Not to worry, the ref made use of the contents of his naughty-boy pocket on 30 minutes when he gave his yellow card another taste of fresh air by waving it in Gallagher's face, the Chelsea player on loan at the opposition having laid Joe Bryan low with a cynical scything which left our man writhing (sorry, it wasn't exactly Keats but it rhymes!).

Mitro had an attempt around eight minutes later when he rose to a Stefan Johansen chip, his attempt sailed harmlessly high, one of those around my seat muttered, "we'll blooming well regret missing these ruddy chances". He was spot-on as a couple of minutes or so later, that lad that Charlton borrowed from the youngest club in Fulham capitalised on some woeful ball watching by our lot to bang in a headed ball from Solly, Bummer!

The whistle couldn't come soon enough and when it did all present agreed that we couldn't possibly play that badly and naively in the second 45 minutes. The first half had been a disappointing affair and the team just hadn't clicked for far too much of the game so far, frankly we were fortunate to have not been further behind when the ref put us out of our misery.


Arter, who had had a pretty awful half and Sessegnon likewise were sacrificed for the positive duo of our Reed and Reid combo for the start of the final 45minutes. To be perfectly honest, the two who went off were no worse that most of those that stayed but hey, the rules only allow a total of three substitutes.

At least at half time we were treated to the treat of being re-United with two firm Fulham Favourites as Chris Coleman and Kit Simon's were presented to the crowd, what we could do with two players like them in the line-up. Cookie in particular is just what our team needs, a true leader and inspirational captain on the pitch. It's been far too long since we had a foraging and attacking centre half who could galvanise the whole team from a defensive position and go marauding upfield to create scoring opportunities like Coleman.

Don't get me wrong, Tom Cairney is a fine player but a dominant and inspirational voice on the pitch has been missing from this Fulham team, somebody who cajoles, directs and motivates the rest of the players when things are slacking. Tom does this by example, often turning things around by brilliant play but it would be encouraging to hear him barking orders a little more on the pitch particularly when the team's collective clutch seems to be slipping and the gears fail to engage, as was the case throughout far too much of the first half.

In short, we needed a strong leader and we basically got what we deserved to be trailing at half time.

Right from the restart, it was obvious that the half-time pep talk had done the trick, as had the change on the pitch. Bettenelli started moving the ball out quicker and when it found a team mate, they in turn advanced and faced the opposition constantly now.

I rate Harrison Reed and Bobby Decordova-Reid a lot so it was pleasing to see the verve that these changes added to our play, it was looking far more positive for them Whites now. Bobby had a powerful shot around seven minutes in which was struck from a far way out and missed by a margin but this was beginning to look encouraging. Our attacking players were all getting on top of their markers and Ivan Cavaleiro was causing mayhem on the right wing, his team mates began feeding him and from a Decordova-Reid ball, he bested the massive number 23 Starr and kept pelting towards the Charlton goal, loosing off a stinging shot which gave the keeper no chance so after ten minutes of the second half it was even-stevens.

We'd hardly sat down and the team was still bathing in their accomplishment and sleep walking when Charlton took the lead again after we mucked up while struggling to clear from a corner gifting Macauley Bonne the vistors' number 17 an easy header.

Unperturbed Fulham were eagerly attacking the opposition goal and those guilty of lapses in the first half were now firing on all cylinders, Joe Bryan banged off a probing goal-wards cross from way-out which the keeper stretched for but which rebounded off the crossbar harmlessly

THe crossbar was cruelly punished shortly after, on 62 minutes, when Mitro hammered a cut-back from the industrious Knockaert, Decordova-Reid struck the rebound at the goal through a gaggle of defenders only for it to cascade off the man-mountain Sarr. It wasn't long before a Tom Cairney header was pushed out by the Charlton keeper, Dillon Phillips, easy meat for the lurking Mitrovic who almost Zen-like, punched a shot into the net to level us at 2-2.

Bettenelli was called into action ten minutes later to save from Leko who had only been on the pitch ten minutes, conceding a corner which was comfortably dealt with by the home side this time. Fulham were now keeping the pressure up and the excellent Decordova-Reid was fed by the equally excellent Cavaleiro to worry the keeper with a decent headed attempt, Phillips was up to this challenge on 74 minutes. Three minutes later, Cavaleiro made another fine right wing foray to swing yet another dangerous cross, Mitro was unable to make a meaningful contact with his head. The ref judged that he'd made a better contact with the Charlton number 6 Pearce, who had been pulling, grappling and bumping him about in consort with the number 5 Lockyer all game, naturally the Serbian striker was honoured with an undeserved (on this occasion) booking.

Bobby Decordova-Reid was shining brightly since his introduction and, in the 81st minute, he playied a great one-two with the fantastic Stefan Johansen who had been one of the few to play well in the first 45. Bobby's resultant shot looked to be a goal but once again the keeper made a wonderful save, it's no exaggeration to say that he kept the away side in this contest during the second half.

Scotty Parker gave Josh Onomah a start on the 87th minute, replacing the superb Stefan Johansen, Charlton also made a change swapping Forster-Caskey with Field to the accompaniment of the usual witless "OOOOOH?" from the few that still nurture this awful, ancient, Neanderthal tradition. As 90 minutes beckoned we were treated to the officials' board announcing seven minutes added time exactly as another great attempt from Bobby D-R was again saved.

The seven minutes passed all too suddenly and despite being consumed almost totally by Fulham pressing in around the Charlton 6 yard area fruitlessly failed to make a telling blow to settle the result and that's how it remained.

Almost universally, the unbeaten run of five games and two victories on the spin had allowed a dangerous optimism to abound,.

I felt that this might lead to the famous over-confidence and a bit of switching off from the team. "No way" most said "we've abandoned the silly negative, slow, fiddling around and being casual at the back and replaced it with a speedier lethal attacking movement which will now prevail".

"No mate, we've turned the corner, if we win this game, we'll go top, at least until 16:50" became a familiar battle cry.

I was more concerned that there are still far too many games to be played before anybody can start counting chickens and quite hoenestly, I'd prefer to be in touching distance a fair while longer before we hit the heady heights.

Fortunately my pessimism eventually turned out to be unfounded but the first half performance and then the late concession of an away goal made me feel really uncomfortable at half time..

The first half performance was, to my eyes anyway, as bad as any I've sat through at home this season and also possibly when compared to many of last season's games in our fateful flirtation with the top flight.

Furthermore, a draw was not that damaging at this stage of the season and as things stand, we sit just three points away from the leaders, a brilliant outcome all the same thank you.
Review from the post-match Home Page