There's only one F in Fulham
The Fulham Fanzine 2019-20 Championship Season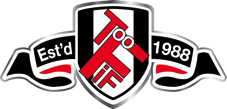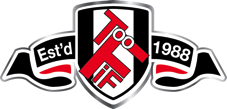 December 1999 was our last meeting we lost 0-2!
In the last eight games it's been 3 wins, 3 draws and 2 defeats
billp TOOFIF Updated Saturday, 28 December
Luton Town 3 v FFC 3 DEC 26 2019
Two Hatfuls at the Hatters
Six goals and a shar eof the spoils
billp TOOFIF Saturday, 28 December 2019
Fulham and Luton Town have a history that goes back 111 years, an FA Cup meeting at the Cottage on January the eigth 1908, tht one ended in a 0-8 victory for the Super Whites!

The teams have played 58 games in total in the last one hundred and eleven years, Fulham have lost 22, won 29 and drawn 7 of those. That record shows that there is usually a result as the draw percentage to date runs at around a 12 percent chance.
Match Information
from FFC online
Competition: Sky Bet Championship
Date: Saturday 26 December 2019
Kick-off: 3:00pm
Venue: Kenilworth Road, Luton
Attendance: 10,068
Referee: Dean Whitestone
Luton
Line-up: Sluga; Bolton, Matty Pearson, Bradley, Bree; Tunnicliffe, Mpanzu; McManaman (Cornick 65'), Berry, LuaLua (Jones 75'); Collins
Unused substitutes: Stech, Sheehan, Shinnie, Moncur, Butterfield
Manager: Graeme Jones
Fulham
Line-up: Rodák; Christie, Mawson, Ream, Bryan (Kamara 89'); Onomah, Reed (Knockaert 70'), Cairney; Cavaleiro (Kebano 76'), Mitrovic, De Cordova-Reid
Unused substitutes: Bettinelli, Steven Sessegnon, Johansen, O'Riley
Manager: Scott Parker
Preview from the pre-match Home Page
A feared, this 'Easy Fixture' lived up to the reality that old hands at following the Whites know too well, if an enthusiastic and optimistic mate tells you " we'll thrash this lot". You are certain that nothing of the sort will transpire and we'll slink away defeated again. As we feared, Luton were not going to roll over and gift us three points and in the end we were blessed to come away with a share of the spoils so for that I give thanks to the Christmas Fairy.

There was an unchanged line-up from the team that played Leeds last Saturday. Which hasn't been that regular an occurrence this season so maybe, we thought, a settled and winning team will just carry on where they left off, right?

No! Fulham fell to an early sucker punch when another case of "What's it all about Alfie?" occurred, Mawson being easily robbed of the ball (an embarrassingly frequent problem), another example of the ridiculous risks our defence and the keeper indulge in far too often. Kazenga Lua Lua (so good they named him twice!) made no mistake with his effort to put the home team one nil up after the five minute mark. Cue gnashing of teeth and mass despair, typical Fulham, we'd not even warmed up and the team already faced an uphill struggle.

As it transpired, we were right back in it within eight minutes, the excellent Booby Decordova-Reid equalising by meeting Ivan Cavaleiro's accurate cross with a finely placed header, Booby has really made himself an invaluable asset as the season progresses and in consort with Harrison Reed we definitely play more cohesively as a unit as well as benefitting from their flair and endeavour and Booby's knack of scoring important goals. Tom Cairney came close but the keeper easily took his feet footed attempt and held it.

In the ensuing minutes, Luton prodded and probed and certainly weren't discouraged by our goal and kept at it, the game in fact developed into an up and down endeavour with Luton edging it with goal attempts, coming close two minutes after our equaliser when James Collins headed wide. Fulham were also eagerly trying to double their goal quota which made this an entertaining if unpredictable contest, Joe Bryan, Tom Cairney and Ivan Cavaleiro all had attempts saved.within seven minutes.

Josh Onomah conceded a free kick in a dangerous position in the 27th minute and James Collins scored Luton's second goal from the resulting free kick, arrowing a right footer into the net following James Bree's assist. Despite more huffing and puffing, from both sides, the half ended after 48 minutes with the scoreline remaining 2-1. Then Mawson made another cods-up of an attempt to restrain Lua Lua as he shimmied past his marker, cynically barging him to the ground, the ensuing free kick found the Luton number 19 unmarked and he slid the ball in past a helpless Rodák, fortunately the assistant referee had his flag up, 3-1 at the break would have been a disaster.unmarked

Within two minutes of the restart, Fulham have three good attempts through Mitro, twice, and Josh Onamah and so the as the game progressed, both sides were going for it with our boys looking likely to take a stranglehold on the game after Fulham old boy Ryan Tunnicliffe smacked the post with a right footed strike in the 73rd minute.

Joy, oh, Joy! Four minutes later and we were level, once again. Our talismanic Serbian International Mitro headed in his customary goal following a corner from Anthony Knockaert who had replaced Harrison Reed on 70 minutes. Two all and 13 minutes to go, we must have the best chance to win this game now, surely. Sadly this was not to be the case, I'd been suckered into that old trap again and although we came close two minutes after scoring, we couldn't get that breakthrough strike over the line.

This game was heading towards full time when six minutes from the whistle a goal was scored, unfortunately it came from Luton, another right footed shot from the right bang into the centre of goal, this time struck by Harry Cornick. A long clearance after prolonged Fulham pressure on Luton's goal had led to this move, it all seemed harmless as we won possession and Joe Bryan, facing our goal 25 yards out on our left had it under control and about to pass the ball when he was over-powered by his tight marker whose pass reached the Luton runner Cornick, who had got in behind our defence, he couldn't miss… and didn't, 3-2!

To make matters more serious for the Whites, two minutes later Luke Berry and Harry Cornick combined after Tim Ream completed a hat-trick of defenders who could've defend, comically echoing Bryan's earlier weakness, Cornick's (you guessed it) right footed shot drifting wide to the right side of the goal. Smack on 90 minutes, Cornick used to right foot again, this time missing to the left side of the goal. Not good!

The game headed into added time and it was obviously going to a case of the team returning to London bereft of points, a shame as the two comebacks had been well deserved. Then on 94 minutes, Bobby DC received the ball and unleashed a fierce right footed shot from with the six yard box to grab us a totally well deserved equaliser.

And so it ended after a three further minutes, one point, all things considered it could have been worse. Full credit to Luton, on reflection a draw was deserved bu Fulham but Luton played an immense part and could count themselves unlucky and will have thought they should have won. From our perspective, if we fail to get a promotion this season, it will be solely down to our garbage defending, I can't say one positive thing about any of the back line and this has been our problem going back more than merely the past three or four seasons and needs rectifying now.
Luton Town Football Club was founded in 1885, it is nicknamed 'the Hatters' and affiliated to the Bedfordshire County Football Association. The team plays its home matches at Kenilworth Road, where it has been based since 1905. The club's history includes major trophy wins, several financial crises, numerous promotions and relegations, and some spells of sustained success. It was perhaps most prominent between 1982 and 1992, when it was a member of English football's top division, at that time the First Division; the team won its only major honour, the Football League Cup, in 1988.
The club was the first in southern England to turn professional, making payments to players as early as 1890 and turning fully professional a year later. It joined the Football League before the 1897–98 season, left in 1900 because of financial problems, and rejoined in 1920. Luton reached the First Division in 1955–56 and contested a major final for the first time when playing Nottingham Forest in the 1959 FA Cup Final. The team was then relegated from the top division in 1959–60, and demoted twice more in the following five years, playing in the Fourth Division from the 1965–66 season. However, it was promoted back to the top level by 1974–75.
Luton Town's most recent successful period began in 1981–82, when the club won the Second Division, and thereby gained promotion to the First. Luton defeated Arsenal 3–2 in the 1988 Football League Cup Final and remained in the First Division until relegation at the end of the 1991–92 season. Between 2007 and 2009, financial difficulties caused the club to fall from the second tier of English football to the fifth in successive seasons. The last of these relegations came during the 2008–09 season, when 30 points were docked from Luton's record for various financial irregularities. Luton thereafter spent five seasons in non-League football before winning the Conference Premier in 2013–14, securing promotion back into the Football League.



Having won all three points against a top two team I suppose that it would have been fair to assume that playing a team that has been struggling at the other end of the table as a doddle. In fact, on paper, this game ought to be a formality surely.

Not likely, games such as these are always tricky and don't forget we are playing at Luton's home ground so coupled with their predicament and having home support, they'll be going hell for leather to win the match.

Besides, we haven't had a draw for nine games so the outcome might even lean towards sharing the points.

Naturally, I hope we win but at the end of the day we dare not lose if we want to keep in touch. The Championship is so tight and every team is capable of beating the others that makes these games anything but a formality, a slip up in the closely spaced Christmas and New Year fixtures could prove costly just when we look to start a winning run.

Whatever the outcome, we definitely need to win the following home matches so fingers crossed that we add to our tally at Kenilworth Road on Saturday.

COYW
Luton, now that's another potential banana skin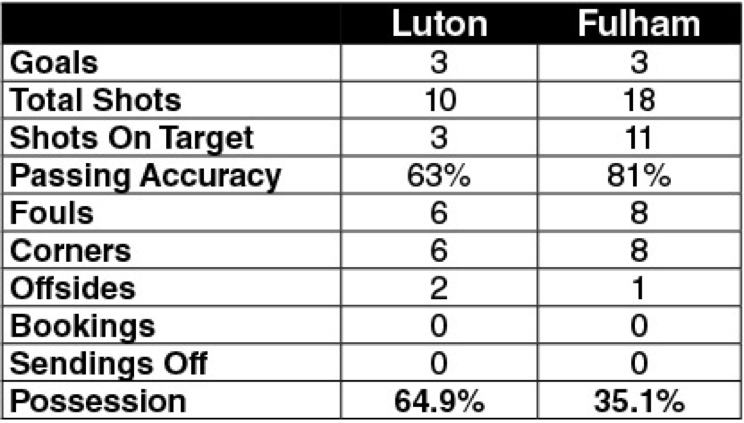 Once again Fulham top the stats, once again that didn't result in a win. On the bright side though it pleases those who love such nonsense. Those possession figures make it seem that we were the home team but what's the point of dominating a game if the defence is so rubbish that all the hard work is undone by carelessness and inconsistency?