There's only one F in Fulham
The Fulham Fanzine 2019-20 Championship Season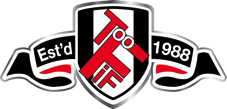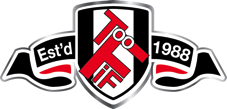 September 2015 was our last meeting before this one
Now, in the last eight games We've lost five, drawn none and won four
billp TOOFIF Updated Sunday, 6 October 2019
Stoke City 2 v FFC 0 OCT 19 2019
The Whites Fizzle out
Just where a win seemed feasible
billp TOOFIF Monday, 21 October 2019
So it's a return to Stoke after an absence of four years, a season in which we lost both fixtures. The previous 8 meetings were honours even wiith no drawn games, the last draw occurred way back 0n December 13 2008, this rare event preceded three Fulham victories.

At least Peter Crouch wasn't playing to haunt us!

He might juas well have been there as Fulham reverted to the now all too famiilar One Step Forward, One Step Sideways and One Step Back routine so beloved of long time sufferers.

To those of you who thought we'd left that behind us I join you in the head shaking and hand wringing club.
Match Information
from FFC online
Competition: Sky Bet Championship
Date: Saturday 19 October 2019
Kick-off: 3:00pm
Venue: bet365 Stadium, Stoke
Attendance: 23,189
Referee: Andy Davies
Stoke City
Line-up: Federici; Edwards, Carter-Vickers, Batth, Martins Indi; Allen, Badou Ndiaye, Clucas (Lindsay 90'); Peter Etebo; Gregory (Vokes 90'), Campbell (Hogan 76')
Unused substitutes: Butland, Ince, McClean, Duffy
Manager: Nathan Jones
Fulham
Line-up: Bettinelli; Mawson, Ream, Bryan; Knockaert (Kebano 83'), Arter (Onomah 64'), Reed, Cavaleiro; Cairney; De Cordova-Reid, Aleksandar Mitrovic
Unused substitutes: Rodák, Odoi, Le Marchand, Christie, Kamara
Manager: Scott Parker
Preview from the pre-match Home Page


Frankly, that was another example of a performance that gives ammunition to the fans out there that have targetted this team with accusations of being over-paid, over-rated, over-indulgent, under-talented, self-entitled no-hopers once again sullying the shirt.

I'd say that those views are not typical but I understand the frustration expressed, particularly when people travel to away games to watch such disappointing perfromances.

In defence of the team, I'd suggest they are merely keeping up those fine and well-established traditions of being, well Fulham!

Have to say though that Ream was at fault in the lead up to their first goal and again later when Mawson prevented a certain goal when Tim left Bettenelli right in the sticky stuff

Let's be honest, in the 140 years of Fulham's existence, there have been far more low points than high so what are we entitled to expect?

For myself, I can't say I like watching the team playing so inconsistently but what is more irksome is the boring, negative and very risky possession football which, unless it leads to goal scoring opportunities, merely bores the pants off the paying 'customers'.

All I can really say is that, were were not the better team on Saturday though unfortunate to concede the penalty, it's worrying to not even get on the score sheet. It's very hard to predict anything than a battle to finish the season in the play-offs at this rate. Any hope of automatic promotion seems overly optimistic but on the other hand, it's not December yet and we usually improve after Christmas. Don't we?
So after our unbeaten run of six games we now have a respite until we travel up to the Potteries for a match with Stoke City at the bet365 Stadium, formerly named the Brittania.

They moved to this location in 1997. From the 1860s, the club played at the Victoria Cricket Club ground; however they switched to a nearby ground at Sweetings Field in 1875 as attendances began to outgrow the ground's capacity.

Stoke City FC purchesed the Victoria Ground in 1919 and expanded it and it became their home until the new stadium was constructed in the nineties.

Stoke City were formed in 1863 (it is thought, although records are slightly hazy) and are most probably the second oldest League Club. Stoke City were originally known as as the Stoke Ramblers.

The club has an illustrious past and boast FA Cup success and came close to winning the League title though their fortunes fluctuated after WW2.

The player with whom the club is most famously associated is Stanley Matthews who was with the club from 1932 when he was a youngster.

Sir Stanley, as he became later in life, was an important International for England during the lead-up to 1939. He left to join Blackpool during the 1946-47 season, aged 32. He rejoined in 1961 until 1965.

Stanley played professional football untill he was 50 years old, he played for England in his forties, what a man!