There's only one F in Fulham
The Fulham Fanzine 2019-20 Championship Season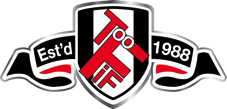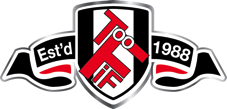 April 2018 was our last meeting
In the last eight games We've lost two, drawn three and won three
billp TOOFIF Updated Wednesday, 2 October 2019
Reading 1 v FFC 4 OCT 01 2019
MC Majik at the Madjeski
Mitro and Cairney: Wizards at the Madjesk
billp TOOFIF Wednesday, 2 October 2019
Images from the Daily Mail Online
We just keep meeting up with old friends from years gone by and here we are again travelling up the M4 to Reading once more.

Frankly, I'm hoping we fare better than we normally do at the Majdeski Stadium.

The awful truth is that in our last 12 visits, we have only come home with all the points twice, we've sared the spoils three times and been beaten seven times, including a dreadful second Leg Play-off where Reading played like a negative away team and snatched a lucky goal, having played like a negative away team in the first leg at the Cottege to snatch a lucky draw.

As the season stands prior to this game, Fulham's record is exactly symmetrical. we've lost one third of our games, drawn one third which obviously means that we've won the other third.
Match Information
from FFC online
Competition: Sky Bet Championship
Date: Tuesday 01 October 2019
Kick-off: 20:00 pm
Venue: Madjeski Stadium, Reading
Referee: Andy Woolmer
Reading
Line-up: Rafael Cabral; Yiadom, Morrison, Moore, Richards; Swift, Rinomhota, Ovie Ejaria (Olise 79'); Meite, Puscas (Lucas João 71'), Barrett (Boyé 45')
Unused substitutes: Walker, Miazga, McIntyre, Pelé
Manager: José Manuel Gomes
Fulham
Line-up: Bettinelli; Odoi, Mawson, Ream, Bryan (Le Marchand 76'); Arter; Knockaert (Onomah 69'), Johansen, Cairney (Kamara 73'), De Cordova-Reid; Mitrovic
Unused substitutes: Rodák, Steven Sessegnon, Reed, Cavaleiro
Manager: Scott Parker
Preview from the pre-match Home Page

Reading 1-4 Fulham:
Visitors run rampant as Tom Cairney and Aleksandar Mitrovic strike twice against 10-man Royals
By ADAM SHERGOLD
FOR THE DAILY MAIL
PUBLISHED: 22:01, 1 October 2019 | UPDATED: 08:42, 2 October 2019
Fulham recorded a stunning victory at Reading in their Championship clash.
Captain Tom Cairney opened the scoring with a fine long-range strike early on.
Aleksandar Mitrovic then scored twice in three first-half minutes to seal win
Royals' midfielder John Swift was shown a second yellow card after 20 minutes
Cairney grabbed a second before Yako Meite's late consolation at the Madejski
Fulham unbeaten in five and fourth in Championship table with Royals in 21st
Fulham can be ruthless enough with their myriad of attacking talents without needing a helping hand.
Reading's John Swift did precisely that here and the inevitable result was the hammering Scott Parker's side have been threatening for a while.
Two moments of madness from midfielder Swift - rash challenges on Bobby Decordova-Reid and then Denis Odoi 15 minutes apart - left Reading to contend with Fulham's slick passing game with 10 men for 70 minutes.
Wow, another away win, I'm going to have to watch myself or I'm going to go into orbit. I reckon I've been too accustomed to that sinking feeling as our games near the final whistle.

We've had a long-standing habit of switching off and conceding late goals and usually this means no points or as has been the recent case, three points instantly converted to just one!

This time, although true to our usual Fulhamish trend, we did concede right at the death, fortunately by the time this occured we had a handy four goals in the bag so this time we had little cause to curse.

Obviously Tom and Mitro rightly received plaudits for their scoring mastershow but the whole team purred along rather pleasingly and all deserve a mention in despatches.

Joe Bryan in particular was outstanding throughout. Joe has been consistently getting better and better since joining us and has deserved his regular place. The defence as a unit is developing as confidence builds and Joe's becoming a bit of a Rufus Brevett or left-sided Steve Finnan character in the team.

I won't dwell on the match, as there are ample first hand accounts out there, aside from saying that Tom's first goal was a peach and his second a thing of wonder, Mitr's two were typically Mitro.

Reading lost a player for two ridiculous fouls and essentially offered little once down to 10 men though we were well on top when he marched.

Come on you Whites, 21 points by 14:30 on Saturday has to be the aim now so we put down a marker for this season.

Four away goals and against Reading, that's something of a treat and not at all common. It's almost churlish to say it now but a hat trick each for Mitro and Captain Tom would have been welcome icing on the cake too but hey, let's not get greedy.
Instead, we have to say that credit should be given to Scotty and the team praising the fact that they have bounced back to win two on the spin after a bit of a small sequence of hiccups. So well done lads but let's keep the momentum going, starting against Charlton on Saturday.
Another great night but even better, an away win. Something with which we've had something of a famine since the heady days of Jean Tigana, Uncle Roy and Slaviša Jokanović.
Even better was our return to scoring goals, both Tom Cairney and Alexandar Mitrović helping themselves to a brace

All in all, this was another dominat team showing and almost gave us another clean sheet. Naturally, this is Fulham so there had to be a late opposition goal and so it was!

1-4 though, I think we can forgive our usual foible this time and celebrate 2 wins on the spin.

Now let's hope we can keep this up against Charlton who are having a decent start to the 2019-20 season and currenty sit one point and three places below us but as they play tonight could be above us in second place depending on other results if they were to beat Swansea at home.

Whatever the outcome of that match, we will start tomorrow in 5th place as one point would put Swansea on 19 points to our (and Charlton's0 18.
Brilliant, three points away and 4 goals for the Whites
Reading 1 Fulham 4
billp TOOFIF Wednesday, 2 October 2019
Cairney and Mitro show the way, pity we let in another late goal!
Reading v Fulham 20:00 Madjeski Stadium