There's only one F in Fulham
The Fulham Fanzine 2019-20 Championship Season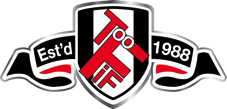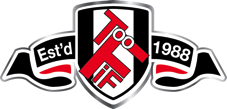 Febuary 2018 was our last meeting
In the last eight games it's been 3 wins, 1 draw and 4 defeats Now make that 5!
billp TOOFIF Updated Monday, 9 December 2019
FFC 1 v Bristol City 2 DEC 07 2019
Bristol Channel their resources
and we are rocked by the Robins
billp TOOFIF Monday, 9 December 2019
Images to follow
Our clubs played their first competitive game on September 2nd 1911 at their ground which we lost 1-0, our last meeting was February 21 2018 which was again away and resulted in a 1-1 draw. Prior to today's fixture The Robins have been victorious on their last four visits.


To be honest, despite this game coming after a four-match run of victories, I wasn't feeling as confident as maybe I should have. After all, the last four games hadn't exactly been walk-overs and our record at home against the Robins.

I relayed my insecurities to my match-mates in the pre-game pub and restaurant, I was unable to bore David Lloyd and Ken Coton as we had a bit of a late start and arrived with just 15 minutes before kick-off. However, I had managed to raise a laugh when comparing predictions as I was the only doomsayer, forecasting a 1-2 defeat with us trailing 0-1 at half time. Everybody else had noisily expected us to win by a goal or two; 4-2 and 4-3 being the general opinion.

Once the game was underway, Fulham set off in an encouragingly confident fashion and Knockaert missed a sitter after a build-up which fed Bryan on the left, his cross was bang-on and really ought to have put us in front. City also came close in these opening exchanges with Tom Cairney carelessly passing back to the defence straight to the Bristol number nine Famara Diedhiou, luckily he was miles off target but this was a warning and with out propensity for passing back and around our defence a chill shot down my spine, "Here we go again!" I thought.

Stefan Johansen was once again playing a deep role just ahead of the back line and was involved early on so there did seem to be signs for optimism. However we missed another good opportunity after another close call when Diedhiou had a decent header from an unmarked position in our area, a good move down our left flank by Weimann, Tommy Rowe was at his shoulder so it was indeed fortunate that the header went straight to Rodak who held the ball tight. Despite some decent Fulham possession and attacking, the old story was beginning to unfold and Bristol City looked certain to score sooner rather than later. Our defence was embarrassingly nowhere to be seen.

Brownhill and Weimann were buzzing around and leaving our midfield and defence trailing when another incursion. In the 26th minute, saw these two combine, the resulting ball was cleared out to our right flag by Denis Odoi but it was instantly swung back in by their number 19 Niclas Eliasson to be met by a great header from the excellent Brownhill, they deserved the lead to be honest. The remaining 19 or so minutes yielded more of the same, Fulham pressure mostly going down blind alleys and the odd counter attack from the Robins. Ivan Cavaleiro was largely disappearing from the game and again had a mixed contribution, he's becoming something of a paradox and it seemed likely we'd not see too much more of him in this game, he wasn't our worst player but something needed freshening up.

The second half started with no changes to the line-up and Fulham soon looked eager to get back into the game, pushing forward with a vengeance.

However Bristol, with five and sometimes 6 across the back when we attacked, were proving hard nuts to crack, Knockaert had a decent attempt saved on the 47th minute and Mitro met a header which few over the bar four minutes later, frustrating. A couple more chances went begging, a Johansen left footer on 56 minutes and a right footer by Mitro on the 61st minute, these sandwiched two good shots from Weimann and Rowe which were blocked.

Ivan Cavaleiro met a good Joe Bryan cross on 64 minutes and Cairney had a left foot (what else?) shot after a ball from Mitro, Bennet dealt with this one easily as it was from the edge of the D and straight down the keeper's throat.

Knockaert again broke free and was bearing down on goal as we again pushed on, Onomah and Cavaleiro feeding our tattooed warrior to send him racing down the right midway into the 18 yard area, two defenders floundering in his wake like Cantana's seagulls following a trawler, Bentley, in goal, came out and Anthony shot straight into the diving keeper's legs, whereas a chip would have surely ended in a goal.

Josh Onomah was subbed on 68 minutes for Kamara and four minutes later, AK was fed by Tom Cairney, banging a hard right footer which was blocked the resulting corner enabled a cross from Cavaleiro to reach Mawson who rose above everybody to meet the ball, another wasted chance.

Would we regret missing all these opportunities, the answer came soon enough, on 76 minutes Bristol set off with ball, looking completely in control and with the Fulham defence hopelessly meandering about like three blind mice, the ball came to the superb Famara Diedhiou who shot with his right way to the left, Rodak had no chance but every one of our defenders was missing in action, hang your heads ream, Bryan, Mawson and Odoi, I reckon any of my neighbours in the Johnny Haynes stand would have beaten that lot. Both the number nine and Weimann were completely unmarked in front of our isolated goalie, as a Fulham mate would have said "Absolutely Shocking!"

More wasted chances, this time from Kamara, then Bryan and Knockaert ensued when with eight minutes remaining Scotty took Cavaleiro off for Neeskens Kebano, strange this hadn't happened fifteen minutes earlier really.

Soon Neeskens was at the heart of it, combining nicely with AK and looking very dangerous and with four minutes remaining a ball flashed from the right which he managed to pull out the air superbly from an Odoi cross which cannoned up off the pitch, Kebano took the ball down, shifted to his right and struck a thunderbolt which Bennet parried out to our right to a grateful Kamara who wasted no time returning the ball with interests striking a venomous volley into the Nixon bag. Superb but why do we do this sort of thing, on top all game, losing to two goals and finally making it count when it's too late.

Christie now replaced Odoi and the game carried on as before, all `Fulham pressure with Bristol looking dangerous on the counter then another dominant move on the left 25 yards out saw the ball with Bryan who jiggled and turned from the ensuing markers, he exchanged passes with Johansen who came back from a slightly advanced position to receive another Bryan pass, Stefan passed back to a fast advancing Tim Ream who immediately cut out three defenders with a ball along the ground to Neeskens who with his back to goal, shielded it from the defender velcroed to his back, Neeskens fed Bryan who came past on the left leaving three defenders toiling to cover, a subtle dinked pass inside to Neeskens Kebano was gleefully controlled and he set off directly to goal only to be clipped from behind by Callum O'Dowda.

it seemed a clear penalty claim from where I sat, or should I say stood because as usual the knuckle draggers in the rows in from always have to leap to their feet as as soon as any attack gets with 20 yards of the Hammersmith End, remind me to come armed with rotten fruit for the next home game.

Now the controversy really began because the ref, who had made some divisive decisions throughout or sometimes a lack of any decision, didn't react at all. If it was not a penalty then he should have booked Kebano who went down like like a coconut at a fairground Aunt Sally stall.

Cue indignation from the Fulham players and much pushing, shoving and bitch screaming from all and sundry and very angry, naught words from myself and those around the stadium. Tom Cairney looked like he was going to lump the ref, who at least gave us a statistic that showed us beating Bristol City in at least the bookings count.

Ho, hum it wasn't given so that's that. Fulham resumed in the dying seconds pushing forward convincingly with AK and Kebano looking good value with their determined attacking play and Christie put in a great cross which Neeskens rose above all and sundry to head onto the bar, game effectively over once the dust had settled from that.

Once again Fulham showed their frustrating inconsistency but win the statistics wars as far as possession goes, 68% to their 32%, though we had less of every other meaningful stat. Me, I'd settle for 50/50 and more goals if I'm honest!
Match Information
from FFC online
Competition: Sky Bet Championship
Date: Saturday 7 December 2019
Kick-off: 3:00pm
Venue: Craven Cottage, London
Attendance: 18,779
Referee: Jeremy Simpson
Fulham
Line-up: Rodák; Odoi (Christie 87'), Mawson, Ream, Bryan; Johansen, Cairney; Knockaert, Onomah (Kamara 68'), Cavaleiro (Kebano 82'); Mitrovic
Unused substitutes: Bettinelli, Steven Sessegnon, O'Riley, De La Torre
Manager: Scott Parker
Bristol City
Line-up: Bentley; Hunt (Moore 90'), Williams, Baker, Rowe; Brownhill, Massengo, Ádám Nagy (Smith 87'), Eliasson (O'Dowda 78'); Weimann, Diédhiou
Unused substitutes: Mäenpää, Pedro Pereira, Palmer, Semenyo
Manager: Lee Johnson
Bristol City Football Club is a professional football club based in Bristol, England. They currently play in the Championship, the second tier of English football. Founded in 1894, they have played their home games at Ashton Gate since 1904.
The club's highest ever league finish was second in the top flight in 1906–07. They were FA Cup runners-up in 1909, and won the Welsh Cup in 1934 despite being an English team. The club have also won the second tier title once, the third tier title four times, the Anglo-Scottish Cup once, and the Football League Trophy a record three times.
The club's home colours are red and white, and their nickname is The Robins—a robin featured on the club's badge from 1976 to 1994 and from 2019 onwards. Their main rivals are Bristol Rovers, with whom they contest the Bristol derby, and Cardiff City, with whom they contest the Severnside derby.
This club was founded in 1894 as Bristol South End and changed their name to Bristol City on adopting professionalism three years later when they were admitted into the Southern League. Finishing as runners-up in three of the first four seasons, in 1900 the club amalgamated with local Southern League rivals Bedminster F.C., who had been founded as Southville in 1887. City joined the Football League in 1901 when they became only the third club south of Birmingham (following in the footsteps of Woolwich Arsenal and Luton Town) to perform in the competition. Their first game in the Football League was on 7 September 1901 at Bloomfield Road, when Blackpool were beaten 2–0.
Winning the Second Division Championship with a record number of points when they became the first club in Football League history to win 30 league games in a season (out of 38 played) as well as equalling Manchester United's achievement of the previous season in winning 14 consecutive games (a record until 2018, also accomplished by Preston North End in 1950–51). Nicknamed the Bristol Babe at this time, they finished as runners-up in their inaugural First Division campaign (1906–07) as the only southern club to finish in the top two prior to World War I. Three years later they won through to their only FA Cup Final, though they were somewhat fortunate that a last-gasp spot-kick saved them from defeat in the semi-final versus Derby County at Stamford Bridge. Unfortunately, there was no such similar award to help them in the Final at the Crystal Palace (now the National Sports Centre) as Manchester United took the honours 1–0. After a five-season stay in the top flight, despite winning 1–0 at Newcastle at the start of the 1910–11 campaign, failure to beat Everton in the season's finale brought City's first-ever taste of relegation and it was to be 65 years before top-flight status would be regained.
Source Wikepedia