There's only one F in Fulham
The Fulham Fanzine 2019-20 Championship Season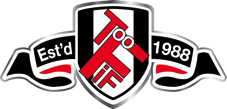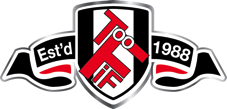 We won our last game 1-4 at the Madjeski in October this year
In the last eight games We've lost two, drawn two and won four
billp TOOFIF Updated Thursday, 2 January 2020
FFC 1 v Reading 2 JAN 1 2020
Oh no, it's the dreaded one step back all over again!
More inconsistency from the Whites
billp TOOFIF Thursday, 2 January 2020
We look forward to welcoming Reading back to the Cottage for this New Year's Day fixture.

They return as the first of the teams that we will have met twice in the league this season and I would love a late Christmas present of three points and our first double.

Whatever the outcome I hope that the team are back on song by the time this game is played otherwise the outlook for the rest of the season could be less than heartening.

The first ever meeting between our two clubs took place on February 4 1905, it was at Craven Cottage in the FA Cup and ended in a 0-0 draw, the replay took place at their ground at Elm Park on February 8, this too finished in a scoreless draw. The second replay came back to Craven Cottage on the 13th of that month, with the Whites running out 1-0 victors.

There have been 57 meetings between our sides of which there have been 16 draws, Fulham have lost 18 and won 23.
Match Information
from FFC online
Competition: Sky Bet Championship
Date: Wednesday 1 January 2020
Kick-off: 3:00pm
Venue: Craven Cottage
Attendance:
Referee:
Fulham
Line-up: Rodák; Christie, Odoi, Ream, Bryan (Cavaleiro 57'); De Cordova-Reid, Reed (O'Riley 19' (De La Torre 83')), Johansen; Knockaert, Mitrovic, Kamara
Unused substitutes: Bettinelli, Mawson, McDonald, Harris
Manager: Scott Parker
Stoke City
Line-up: Rafael Cabral; Gunter, Morrison, Moore, Blackett; Pelé, Adam (Rinomhota 63'); Meite (Miazga 68'), Swift, Ovie Ejaria; Lucas João (Baldock 84')
Unused substitutes: Walker, Obita, McCleary, Boyé
Manager: Mark Bowen
Preview from the pre-match Home Page
Reading FC
Formation and gradual rise (1871-1991)
Reading were formed on 25 December 1871, following a public meeting at the Bridge Street Rooms organised by the future club secretary Joseph Edward Sydenham. The early matches were played at Reading Recreation Ground, and later the club held fixtures at Reading Cricket Ground, Coley Park and Caversham Cricket Ground. The switch to professionalism in 1895 resulted in the need for a bigger ground and, to this end, the club moved again, to the purpose-built Elm Park on 5 September 1896. In 1913, Reading had a successful tour of Italy, prompting the leading sports newspaper Corriere della Sera to write "without doubt, Reading FC are the finest foreign team seen in Italy".(Ed's Note: Bearing in mind that Italian Football was inspired by Notts County, this doesn't have quite the bearing it might have today)
Reading were elected to the Football League Third Division South of the Football League in 1920. Reading's best performance in the FA Cup came in 1926–27 when they lost to eventual winners Cardiff City at Wolverhampton in the semi-final, a placement the club would not match again until 2015, when they lost to holders Arsenal in the semi-final. Reading lost their place in Division Two in May 1931, and remained in Third Division South until the outbreak of World War II. The club won the Southern Section Cup, beating Bristol City in the two-legged final in 1938, and when taking part in the regional London War League and Cup competitions, gained another honour by beating Brentford in the London War Cup Final of 1941 by 3–2 at Stamford Bridge.
When League football resumed after the war, Reading quickly came to prominence once again. The club's record victory, 10–2 versus Crystal Palace, was recorded in September 1946, and Reading twice finished runners-up in the Third (South), in 1948–49 and 1951–52, but they were denied a return to Division Two as only the champions were promoted.The side's moment of cup glory came in 1988 when they won the Simod Cup, beating a number of top flight sides en route to their Wembley win over Luton Town. Reading were promoted to the Second Division as champions in 1986 under the management of Ian Branfoot, but were relegated back to the Third Division in 1988.
Well, in the words of the poet, this was another stinker from the Fulham repertoire. Certainly, there were many aspects to the team's performance to be admired but as feared, a few lapses, once again, proved to be our undoing. The Italians might say "Coglioni".

As usual I had predicted the outcome to this game but I was under oath not to disclose this to my regular tribe of attendees, however on leaving the house I did confide in my wife that I feared we'd lose 2-1 and that I wouldn't return in a dreadful mood as I was prepared for the worst. Naturally, my intention was to influence the fates to give us the opposite result by being outwardly accepting of a loss. I will never be doing that again!

The line up was announced reflecting the three players injured in the previous fixture against, ahem Stoke, hmm, injured against Stoke, how unusual! Tom Cairney, Alfie Mawson and Josh Onomah resting for this one. I'm hoping that Alfie benefits from a week or so of reflection and frankly, Tom could do with a little time off too though it's a shame that Josh will miss out as he had finally begun to make himself a useful element in our squad.

We started off brightly enough albeit in a somewhat muted opening few minutes and soon dominated proceedings, sadly though no end product was conjured up in these early exchanges despite the team huffing and puffing in the opposition area.

Knockaert came close after around six minutes and three minutes later, Mitro was despatched through the Reading ranks, he accepted the slick pass, controlled the ball and rifled a shot low to the left corner which the Reading Keeper, Rafael Cabral, anticipated, his clearance was hoovered up by Bobby Decordova-Reid whose sharp shot was again denied by a block from Cabral, the ball somehow came straight to Bobby again who had another determined stab only for the ball to cannon off the post, so near, yet…

It was all going Fulham's way but no sooner had I started muttering about "Not taking our chances" and my neighbour declaring "We will probably regret missing all these chances", the inevitable happened. Reading walked lazily from defending in their penalty area towards our end of the pitch on their very first foray near the Fulham goal. Swift had a speculative attempt which ballooned off Tim Ream to beat Road, a soft and completely unnecessary goal from our point of view but somehow totally predictable given our penchant for crap defending.

Disaster struck on nineteen minutes when Harrison Reed had to leave the pitch to join the back of a lengthy queue for the treatment table, very unwelcome considering that he too has become more than useful in our recent line-ups (or should that be lines up). Scotty brought on PL2 stalwart Matt O'Riley to replace him, despite not having many opportunities in the first team. Matt contributed effectively to the side and will surely be one to watch fro the regulars.

Fulham then started reading from their favourite script and collectively buried their heads in the sand enabling a solid and organised Reading to slowly stifle the life out of us and they started to dominate the game. The team then momentarily neglected team work and started impersonating headless chickens as if scoring immediately in any fashion would bring the game back to us, it didn't. When the first half concluded we were still 0-1 down and begging for that whistle.

It only took three minutes of the second half for things to become doubly bad, Reading's Ovie Ejaria dancing past right on the edge of our penalty area, fed a somewhat sturdy looking Charlie Austin who showed why he has been such a highly sought after player since departing his cave on Ben Nevis. His wonderfully controlled strike completed a move that deserved a goal, it's just a pity it was against us.

I have to praise Reading for a job well done. They had obviously studied our team and tactics and set themselves up perfectly. They weren't exceptional, inventive or creative but everything they die was carried out to a man and their players acted as a well coached unit.

As the second half marched on Fulham pushed, prodded and pierced but there was no way past the goal line. Mitro battled like a Spartan, unfortunately sometimes being restricted by less than fair means by the sturdy Reading Central defenders but the Referee was having none of it and after another blatant pulling and tugging by Morrison, only close to punish Mitro's tumble and book him for simulation.

Had Eltringham been watching closely seconds before, the card would have surely gone the other way. This was happening throughout the game and Reading at times over stepped the mark, sadly Mitro is often seen in a negative light by the officials when these situations arise.

With 33 minutes remaining, Joe Bryan was subbed to make way for Ivan Cavaleiro and we reverted to three at the back, a welcome decision to throw caution to the wind. Ivan eagerly went at it immediately and injected determination into proceedings which others picked up on and raced down the left and advanced into the area, guiding a low drive past the keeper's falling dive to his left.

Nothing much to say about the remaining 29 minutes as they passed much as the game had once Reading took the lead. Mitro fought with the defenders and naturally a tumble in the area and waved arm protestations from our Serb striker were waved away as usual. Five minutes from the whistle Cavaleiro again took a cross just outside the box, after controlling the ball he rifled off a fierce drive which hit the post, Kamara made a hash of the rebound, skying the ball miles over, and that was it despite five minutes added time.

Very disappointing but utterly predictable Fulham!

Having beaten Reading at the Madjeski back in October, I dare ay there will be some optimism regarding the outcome of this fixture. After all, a 4-1 win away is an impressive result.

However, that was then and this one will be played at at time where Reading have climbed the table, are playing with style and confidence and we continuously remain somewhat unpredictable, despite winkling out draws from the jaws of defeat and winning games when we've taken our foot off the gas to induce nail biting conclusions to our matches.

The result will depend of a few 'ifs', if we play to our best we'll have a better than even chance of running out victorious, I reckon we'll score goals.

If our defenders play the entire game in the way they have performed at times in our last few games it is also a given that Reading will score. Then it'll be an obvious case of who scores the most wins.

Personally, I'm hoping that we keep a clean sheet and score a hatful of goals to celebrate the new year and scamper off on a long winning run but I'm a Fulham Fan so who would take that seriously?

COYW!
Reading between the lines, Reading will be a difficult new year proposition
Fulham FC v Reading Wednesday January 1 2020