There's only one F in Fulham
The Fulham Fanzine 2019-20 Championship Season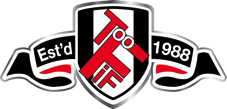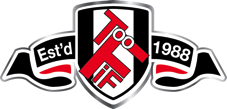 Stoke beat us in our last meeting away at the bet365 Stadium
Now, in the last eight games We've lost five, drawn none and won three
billp TOOFIF Updated Thursday, Friday, 20 December 2019
FFC 1 v Stoke City 0 DEC 29 2019

Blimey, we don't half make it difficult for ourselves
Our recent record against them indicated a victory, it ought to have been easier and more decisive
billp TOOFIF Monday, 30 December 2019

Stoke return to the Cottage after a short absence of just over four years. The last occasion was in the League Cup on 22 Sep 2015, naturally they beat us 0-1.

Our sides have met 78 times since opening with a 6-1 drubbing we suffered against them at their ground four days before Christmas 112 years ago in Division Two, we'd won the Southern League Division One the previous season.

My mate Rio who attended the game on his 21st birthday, says that we didn't play badly but our keeper, Skene, kept falling asleep.

Our top scorer, Bob Dalrymble scored our sole goal. A month earlier, Newcastle had thrashed us 6-0 in a an FA Cup Semi-Final, however on the bright side, Fulham finished fourth in the League.

Thanks to the late Denis Turner's excellent book 'Fulham The Complete Record' for these nuggets of Fulham's early history, apart for the reference to Rio, I slipped that one in as he swears he reads this site regularly but he clearly doesn't!
Match Information
from FFC online
Competition: Sky Bet Championship
Date: Sunday 29 December 2019
Kick-off: 3:00pm
Venue: Craven Cottage
Attendance:
Referee:
Fulham
Line-up:
Unused substitutes:
Manager:
Stoke City
Line-up:
Unused substitutes:
Manager:
Stoke City
Formation and the early years (1863–1919)
It is often claimed that the club, originally known as Stoke Ramblers, was formed in 1863 According to the club's official history, in that year former pupils of Charterhouse School formed a football club while they were apprentices at the North Staffordshire Railway works in Stoke-upon-Trent.
The club's first documented match, however, was in October 1868, against an EW May XV at the Victoria Cricket Club ground. Henry Almond, the club's founder, was also captain, and scored the club's first goal. Their first recorded away match was at Congleton in December 1868, and a match report for the game stated that the club had been founded for that season.
From the 1860s, the club played at the Victoria Cricket Club ground; however they switched to a nearby ground at Sweetings Field in 1875 to cope with rising attendances.
In 1878, the club merged with Stoke Victoria Cricket Club, becoming Stoke Football Club. The combined club played at the Athletic Club ground, which soon became known as the Victoria Ground. It was around this time that the club adopted their traditional red-and-white striped kit. In August 1885, the club turned professional.
Stoke were one of the twelve founding members of the Football League when it was introduced in 1888. The club struggled in their first two seasons, 1888–89 and 1889–90, finishing bottom on both occasions. In 1890 Stoke failed to be re-elected and joined the Football Alliance, which they won and thus were re-elected to the Football League.
Stoke spent the next 15 seasons in the First Division and reached the FA Cup Semi-final in the 1898–99 season before being relegated in 1907. Stoke went bankrupt and entered non-league football until 1914, when the First World War meant the Football League was suspended for four years. During the wartime period, Stoke entered the Lancashire Primary and Secondary leagues. When football recommenced in August 1919, Stoke re-joined the league.
As predicted, this fixture was to be no stroll in the winter sun easily steam roller into the opposition. Why would we have expected it to be so, against a typically robust Stoke team who are fighting to climb out of the Championship danger zone still. We'd need to stay alert and keep our concentration, snuffing out the careless and dangerous passing across our goal or dwelling on the ball in our own 25 yard area. Frankly, despite the quality in our team, I didn't imagine that all of those Fulhamish traits could be completely eradicated for this game, after all, they were there in abundance against another supposed pushover in the last game.

The teams emerged prior to kick-off and it was like meeting old buddies when Ryan Shawcross lumbered out with his Stoke team mates. It rather reminded me of the scene in The Return of the Jedi at Jabba's lair. Luke Skywalker is confronted by rancor (an enormous, clumsy vicious, horned biped with a foul temper) emerging from a portcullised chamber adjoining the pit where Luke had been dropped, the creature appears from the shadows swathed in fumes, stomping about with the ground shaking, yup, a remarkable similarity.

Stoke won the toss and turned us around so that we were to attack the Hammersmith End with our backs to the low and dazzling winter sun.

Right from the referee's whistle, Fulham looked the smoother and stylish side but as we've seen this season, style is not substance and although Stoke were not threatening us, they had more attempts goal-wards than we but I hesitate to describe them as goal-threats.

We had started the match with just one change from the side that started against Luton, with Anthony Knockaert repacking Ivan Cavaleiro who kept his place on the bench warm. Despite the lack of real goalmouth activity. Although Knockaert made another mazy incursion to worry the Stoke goal, followed by good work from Josh Onomah who fed Mitro, who gave every Stoke player he was matched against an absolute beasting all day long. Alex's left footer was too hot for Butland but the loose ball that resulted from his parry was bashed out to safety by the relieved Stoke defence.

The game approached midway through the first half with Fulham dominating and attacking with verve and Stoke breaking at every opportunity, to much relief around where I was sitting, the effort we put into closing the enemy down when they did win the ball was noted and our direct attacking approach play with fast flurries of accurate passing was certainly a tonic but despite threatening we were scoreless.

Bobby Decordova-Reid livened proceedings up somewhat around 20 minutes when he somewhat unnecessarily he upending Tom Ince as he shimmied and beat Bobby, his yellow card was 'one for the team' but there were defenders covering in close proximity, maybe he didn't trust Mawson and Ream after the last few performances we've witnessed. Murmurs abounded that, 'Bobby's done a Stefan', which was pretty spot-on.

Mitro went close minutes later when Cyrus Christie who was having another decent game crossed from the right, The Serbian's header sailed over the bar where it looked to be a certain goal, Josh Onomah had risen in consort with Mitrovic and had our brilliant number 9 not made contact with the ball, Josh may well have made a telling contact of his own.

Bobby made amends on around 26 minutes tapping in the ball from Butland's soft clearance from an excellent Knockaert fizzed cross. This energised the Whites and another fine team move saw Tom Cairney receive the ball from the effervescent Josh Onomah and teeing himself up he unleashed a missile-like left footed shot from 30 yards out which took the paint from the crossbar as it whistled over. The provider of this attempt, was subbed soon after through injury, Ivan Cavaleiro gave up his warm seat on the bench for Josh to take over.

Four minutes later, Christie made another intelligent move on the right wing and made another stinking cross with his other foot, picking out a rampaging Mitrovic who rose to meet the ball with a fierce header which Butland pushed out his hand to deflect. This was the last meaningful action of the half, which was ended after 48 minutes. The Fulham performance had not been overwhelmingly good but there were many encouraging aspects, our harassing and pressing when Stoke had possession and our speedier approach play had been hall marks of the first period.

The second half saw Stoke take the initiative from the off and the Whites seemed to have taken tranquillisers in the break as they were a complete contrast to the side that had completed the earler period with their tails up. Stoke sensed this and we hardly saw the ball in the opening passages, Clucas finding himself in an unassailable scoring position which he completely messed up by going wide, from the Johnny Haynes Stand it appeared to be a goal as the ball walloped the side netting to Rodak's right.

A minute or so later, Decordova-Reid was fed by Mitro in a goal scoring position, the Stoke defence neutralised the danger. Stoke had another opportunity after 12 minutes, Jordan Cousins whacked a casual cross/shot towards goal and Rodak was called in to action to dive and smother the ball before any of the skulking Stoke players could benefit.

Our next attempt came courtesy of Alfie Mawson who had another of his inconsistent outings, his miscues attempt was a worthy conception marred by an inadequate execution, these were not the exact words emanating from those around me.

Surprise, surprise, our dear old mate Shawcross then gave the ref his phone number after a typical thuggish assault on Mitro, he obviously fancied the shirt as he attempted to rip it off our talisman's back. Mawson was subbed for an injury, Denis Odoi coming on in his stead.

With sixteen minutes of time remaining, Joe Bryan had an effort, which should be mentioned on the list of wonderful strikes that deserved more, when he took the ball during a Fulham soirée, unleashing a thunderous volley fro a Harrison Reed set piece. The ball screamed towards the top right corner only to be just reached by a leaping dive of Butland to get the slightest of fingertips to the ball to put it behind.

The game ebbed and flowed as we approached the final eight minutes or so, with our lot reverting to type and relinquishing possession and playing deep and Stoke huffing and puffing, both teams having chances but it was now well and truly in the now familiar, nervy final minutes, state of affairs.

We seem unable to comprehend that when we are on top and we constantly fail to kill these games off, defending deep in our own half when we should be pressing and playing in the opposition's half. The half dribbled into 90 minutes with this pattern remaining and with six minutes being added it was much the same though Fulham had two more golden chances both squandered, Knockaert and then Cavaleiro both wasting chances to really put a stamp on this contest.

When the referee signalled the end of this nervy encounter it was a welcome sound, despite being clearly on top, we had once again made it a laborious affair.
Preview from the pre-match Home Page

I doubt it, but as long as our defence finally gets their act together maybe it could be possible to keep a clean sheet for once.

Although Stoke are just above the bottom three and have been rooted at the nasty end of the table since day one it is not a given that they will remain there until the end of the season.

This division is one in which endurance counts as much as flair, creativity and entertainment and many a decent team has come unstuck against teams that everybody expects them to beat easily.

Stoke have had a poor couple of seasons after defying the odds and giving a decent account of themselves in the top flight but as we know only too well, the way with professional football clubs echoes the laws of nature and constant change and evolution occurs over time.

It wasn't so long ago that the best team in England was Arsenal, then Manchester United, the once time great, Liverpool, had fallen behind somewhat, that's natural selection for you.

In the case of Stoke, they have not seemed the same once they parted company with the manager who had formed the modern image of the club and resurrected their fortunes to echo their past achievements , obviously I refer to Tony Pulis. A similar situation happened to another great old club, Bolton, once Allaryce moved on. It's a familiar story and one could include so many more clubs that have suffered through losing a leading light with whom they appeared to be connected to forever, Arsenal, you know that's you too!

Whatever, on Sunday we need to forget our three goals against and focus on the fact that we scored three goals on the road, no reason to believe we can't see this one out if the team play to their strengths!
Another easy game against a lower placed team?
Fulham FC v Stoke City Sunday December 29 2019