There's only one F in Fulham
The Fulham Fanzine 2019-20 Championship Season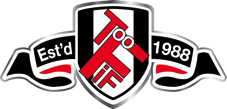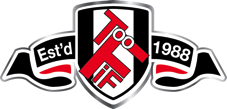 We won our last game 1-0 at Wembley, remember?
In the last eight games We've lost one, drawn two and won five
billp TOOFIF Updated Friday, 20 December 2019
FFC 0 v Aston Villa 0 JAN 6 2020
Cairney v Grealish – a rematch
Could this be another double for the Whites?
billp TOOFIF Saturday, 28 December 2019
Images: FFC Official Site/Shutterstock
This could be interesting, when we played in the Championship a couple of seasons ago we pipped them. We bombed the following season while they made it once again to Wembley, and succeeded in gaining promotion. Since they made it, although not as awful as we were, they've hardly set the division alight and shed their promotion winning manager, a familiar tale.

If this all sounds familiar, it should, they are following us in our footsteps and currently sit in the botton three.

Who knows maybe we could beat them againand wave cheerio as we change places at the season's end?

We first played Villa on March 4 1905 , that was an FA Cup fixture at Villa Park, we lost 5-0. The last FA Cup match was January 23 1999 again at Villa Park, Villa were top of the Premier League while Fulham were marching up the League ladder, sitting atop Division 2, having fnsihed second in Division 3 in after the 1996-97 seson under Micky Adams.

That game at Villa Park is long etched in the memories of all old enough to have been part ogf the family at the time, we thrashed Villa, Captain Simon Morgan and Steve Hayward scroring to give us a 2-0 win. It caused shockwaves and surprised everybody except Fulham fans.

We have played Villa 69 times in all competitions in our history, winning24, drawing 22 and losing 23, pretty even!

It might be occasion for the Hammersmith End singers to belt out a few choruses of "We'll never play you again" whatever the result as Villa are struggling right now while we are eagerly looking upwards. Maybe that would be a little fortuitous though.
Match Information
from FFC online
Competition: The Emirates FA Cup
Date: Wednesday 4 January 2020
Kick-off: 3:00pm
Venue: Craven Cottage
Attendance: 12.980
Referee: Craig Pawson
Fulham
Line-up: Rodák; Christie, Hector, Mawson, Odoi; Onomah (Stansfield 82'), McDonald (Arter 72'), Johansen; Knockaert, Cavaleiro (De La Torre 84'), Bryan
Unused substitutes: Bettinelli, O'Riley, Harris, Jasper
Manager: Scott Parker
Aston Villa
Line-up: Nyland; Ahmed El Mohamady, Engels, Chester, Taylor; Lansbury, Nakamba (Vassilev 80'), Hourihane; Jota (Trézéguet 76'), Kodjia, El Ghazi (Ramsey 86')
Unused substitutes: Kalinic, Konsa Ngoyo, Guilbert, Hause
Manager: Dean Smith
Review from the post-match Home Page
Formation and the Football League (1874−1920)
Aston Villa Football Club were formed in March 1874, by members of the Villa Cross Wesleyan Chapel in Handsworth which is now part of Birmingham. The four founders of Aston Villa were Jack Hughes, Frederick Matthews, Walter Price and William Scattergood. Aston Villa's first match was against the local Aston Brook St Mary's Rugby team. As a condition of the match, the Villa side had to agree to play the first half under Rugby rules and the second half under Association rules. After moving to the Wellington Road ground in 1876, Villa soon established themselves as one of the best teams in the Midlands, winning their first honour, the Birmingham Senior Cup in 1880, under the captaincy of Scotsman George Ramsay.
The club won their first FA Cup in 1887 with captain Archie Hunter becoming one of the game's first household names. Aston Villa were one of the dozen teams that competed in the inaugural Football League in 1888 with one of the club's directors, William McGregor being the league's founder. Aston Villa emerged as the most successful English club of the Victorian era, winning no fewer than five League titles and three FA Cups by the end of Queen Victoria's reign. In 1897, the year Villa won The Double, they moved into their present home, the Aston Lower Grounds. Supporters coined the name "Villa Park"; no official declaration listed the ground as Villa Park.
Aston Villa won their sixth FA Cup in 1920, soon after though the club began a slow decline that led to Villa, at the time one of the most famous and successful clubs in world football, being relegated in 1936 for the first time to the Second Division. This was largely the result of a dismal defensive record: they conceded 110 goals in 42 games, 7 of them coming from Arsenal's Ted Drake in an infamous 1–7 defeat at Villa Park. Like all English clubs, Villa lost seven seasons to the Second World War, and that conflict brought several careers to a premature end.
The team was rebuilt under the guidance of former player Alex Massie for the remainder of the 1940s. Aston Villa's first trophy for 37 years came in the 1956–57 season when another former Villa player, Eric Houghton led the club to a then record seventh FA Cup Final win, defeating the 'Busby Babes' of Manchester United in the final. The team struggled in the league though and were relegated two seasons later, due in large part to complacency. However, under the stewardship of manager Joe Mercer Villa returned to the top-flight in 1960 as Second Division Champions. The following season Aston Villa became the first team to win the Football League Cup.
Relegations and revival in the 80s (1964–1992)
Mercer's forced retirement from the club in 1964 signalled a period of deep turmoil. The most successful club in England was struggling to keep pace with changes in the modern game, with Villa being relegated for the third time, under manager Dick Taylor in 1967. The following season the fans called for the board to resign as Villa finished 16th in the Second Division. With mounting debts and Villa lying at the bottom of Division Two, the board sacked Tommy Cummings (the manager brought in to replace Taylor), and within weeks the entire board resigned under overwhelming pressure from fans.[20] After much speculation, control of the club was bought by London financier Pat Matthews, who also brought in Doug Ellis as chairman.
However, new ownership could not prevent Villa being relegated to the Third Division for the first time at the end of the 1969–70 season. However, Villa gradually began to recover under the management of former club captain Vic Crowe. In the 1971–72 season they returned to the Second Division as Champions with a record 70 points. In 1974, Ron Saunders was appointed manager. His brand of no-nonsense man-management proved effective, with the club winning the League Cup the following season and, at the end of season 1974–75, he had taken them back into the First Division and into Europe.
Takeovers, Championship years and promotion (2016–)
In June 2016, Chinese businessman Tony Xia bought the club for £76 million. Former Chelsea boss Roberto Di Matteo was appointed as the club's new manager, but was sacked after a poor start to the season.[43] He was replaced by former Birmingham manager Steve Bruce.[44] Bruce led the team to finish 4th in the 17/18 season, but lost in the 2018 EFL Championship play-off Final to Fulham. In October 2018, Bruce was sacked after winning only one of the past nine matches.
He was replaced by Brentford manager Dean Smith, with John Terry and Richard O'Kelly as his assistants. Under Smith performances and results improved, with the team finishing 5th and reaching the playoffs again - helped on by a club-record 10 league game winning streak. They reached the 2019 EFL Championship play-off Final and defeated Derby County 2-1 to gain promotion back to the Premier League after a 3-year absence.
Villa were back among the elite as Saunders continued to mould a winning team. This culminated in a seventh top-flight league title in 1980–81. To the surprise of commentators and fans, Saunders quit halfway through the 1981–82 season, after falling out with the chairman, with Villa in the quarter final of the European Cup. He was replaced by his softly-spoken assistant manager Tony Barton who guided the club to a 1–0 victory over Bayern Munich in the European Cup final in Rotterdam courtesy of a Peter Withe goal.
The following season Villa were crowned European Super Cup winners, beating Barcelona 3–1 on aggregate. This marked a pinnacle though and Villa's fortunes declined sharply for most of the 1980s, culminating in relegation in 1987. This was followed by promotion the following year under Graham Taylor and a runners-up position in the First Division in the 1989–90 season.
24 years in the Premier League (1992–2016)
Villa were one of the founding members of the Premier League in 1992, and finished runners-up to Manchester United in the inaugural season. For the rest of the Nineties however Villa went through three different managers and their league positions were inconsistent, although they did win two League Cups and regularly achieved UEFA Cup qualification. Villa reached the FA Cup final in 2000 but lost 1–0 to Chelsea in the last game to be played at the old Wembley Stadium.
Again Villa's league position continued to fluctuate under several different managers and things came to a head in the summer of 2006 when David O'Leary left in acrimony. After 23 years as chairman and single biggest shareholder (approximately 38%), Doug Ellis finally decided to sell his stake in Aston Villa due to ill-health. After much speculation it was announced the club was to be bought by American businessman Randy Lerner, owner of NFL franchise the Cleveland Browns.[28]akeovers, Championship years and promotion (2016–).
In June 2016, Chinese businessman Tony Xia bought the club for £76 million. Former Chelsea boss Roberto Di Matteo was appointed as the club's new manager, but was sacked after a poor start to the season. He was replaced by former Birmingham manager Steve Bruce. Bruce led the team to finish 4th in the 17/18 season, but lost in the 2018 EFL Championship play-off Final to Fulham. In October 2018, Bruce was sacked after winning only one of the past nine matches.
He was replaced by Brentford manager Dean Smith, with John Terry and Richard O'Kelly as his assistants. Under Smith performances and results improved, with the team finishing 5th and reaching the playoffs again - helped on by a club-record 10 league game winning streak. They reached the 2019 EFL Championship play-off Final and defeated Derby County 2-1 to gain promotion back to the Premier League after a 3-year absence.
On 9 August 2019, on the eve of Villa's Premier League return, documents from Companies House revealed that Recon Group's minority share ownership had been bought out, and Dr. Tony Xia no longer had any stake in the club.


Whatever else we say or think about this game, an interesting aspect for me was to see that Villa had a player in their team named Marvelous Nakamba. I hoped for his sake he'd live up to that sobriquet but maybe it'd be better for us that he wasn't that wonderful!

We had wondered whether we'd see Michael Hector, at least as a sub, against Reading, that didn't happen.Today, though, he was handed his first team debut, fresh from his journey down the road from our neighbours in Fulham.

Kevin McDonald was back playing in the midfield with Josh Onomah and Stefan Johansen, Tom Cairney having a well deserved rest.

Joe Bryan was switched into the attack, joining Anthony Knockaert and Ivan Cavaleiro. Mitro and Kamara being rested and de La Torre not included with the bench warmers… interesting!

As anticipated, Villa held back important players also, among them Grealish, Moraes, Ferreira da Silva, Mings and Elmouhady

It was a bitingly chilly afternoon that greeted the teams as they took to the field and the cold must have been keenly felt as both sides gingerly played out the early minutes with no real dramas.

The only talking point occurred when Joe Bryan tumbled after a tackle while collecting a clearance from Villa's keeper there was no mould but falling awkwardly, it seemed that he may have twisted something nastily. No lasting damage ensued and after a quick rub with the magic sponge he was up like a spring lamb and running unhindered.

The game was slow in adopting a noteworthy pattern with both sides content on probing and prodding with no real ambition though Fulham were marginally the more dangerous of the two, no meaningful goal scoring opportunities had arisen by the fifteen minute mark though.

As the 45 minutes beckoned, both sides were creating openings but with no end product, the Whites having the better of these, Kevin McDonald was back to promotion season form bridging the gap between the attack and defence with a great display of incisive, creative, passing midfieldery.

Just before the half concluded Villa made an incisive break, Kodjia, who had been lively throughout, slipped a great ball through to Al Ghazi, his well aimed strike being thwarted by Marek Rodák, in one of the few moments that he'd been required to wake up and join the action, diving with lightning reflexes to push the attempt behind.

New boy Hector was adjusting to hs new club and team mates in defence, alongside Alfie Mawson, it's early days so too early to judge how he'll do but he was slightly uncofortable at times and was at fault for Villa's goal.

Fulham stepped up as soon as the second half kicked off. Anthony Knockaert who was having another effervescent game, his energy levels coupled with determination and his physicality which make him so dangerous, had made a nuisance of himself throughout the opening 45 minutes and was at it again right from the get-go.

Knockaert whizzed down the left wing, elbows up and down like a record breaking steam engine, flying inboard and releasing an Exocet goal-wards which just missed the mark, wide of the opposite post.

He was at it again shortly later, again advancing down the left wing, backing the retreating Villa defenders towards their goal he swerved a saintly shot past the keeper and into the top of the goal, not quite Dempsey's stonker against the Old Lady but a splendid goal all the same.

We came close again just over ten minutes later, when Joe Bryan stepped onto a pass that emanated from from some incisive Fulham build up play, he met a rising ball on the half-volley close in on goal ind=side the penalty area bringing out a good stop from Nyland in the Villa goal, very close to a two goal lead for the Super Whites.

We often regret missing the chances we create and so it transpired seven minutes later, it was Kodjia and El Ghazi again, the former lobbing Rodák; for El Ghazi to pounce on the ball and prod the ball into the onion bag from point blank range.

This was not exactly against the run of play but Fulham had been looking the most likely to score next.

The game progressed in much the same tit for tat fashion when in the 72nd minute, Kevin McDonald who had shown that he is a major asset and played no small part in this encouraging Fulham performance, he made way for Harry After, back after a lengthy lay-off through injury from his Social Media outing as a major political correspondent,"How long before he gets carded' was an almost audible thought bubble from the faithful.

Oh ye of little faith! Within minutes of coming onto the pitch, Harry scored the goal of the season from outside the area, screaming the ball straight into the top left hand corner with his left foot. We did not realise it but the match was won at this stage.

Fulham remained in charge and the stuffing had been squeezed from our visitors. Scotty had the luxury of giving match time to Jay Stansfield, a brilliant Youth Team prospect and Luca de Torre who deserves to be included, having showing much promise against Reading.

Knockaert nearly doubled his tally in injury time, again delivering a bewitching scamper down the wing more akin to an acrobatic display, so full of showboating was it, his chip was well conceived but not executed with enough velocity to beat the keeper but it mattered not, we were through to the fourth round of the Football Association Cup.

I feel rather lifted after that rotten result against Reading, onwards and upwards.

COYW!

Once upon a time, a game like this, the first appearance in the season's premier cup tournament, at home against a top division team would have us all clamouring to turn up.

The truth is though, that many of us will just not bother and it's not because the European tournaments have devalued the oldest cup competition in the world. No, it's because professional football has become a greedy, over-expensive sham and the FA Cup is a victim.

It's a shame as the noblest of traditions is being slowly eroded by the commercial ambitions of a handful of megalomaniacs who have bought into our beloved game as very lucrative investment opportunities.

That's not why I haven't bothered, I just can't justify the cost of attending, particularly after the last excessive rise in the cost of my league season ticket. Who remembers when the club included a few Cup tickets in the price of the season ticket?

Notwithstanding, I really want us to win this game not just to progress to the fourth round but to see whether we have a chance against a struggling Premier League Club, as we have had mixed fortunes in the Championship so far a victory might shake our lot into improving in our modest little league.

COYW!
Heroes or Villains
Fulham FC v Aston Villa FA Cup Third Round Saturday January 4 2020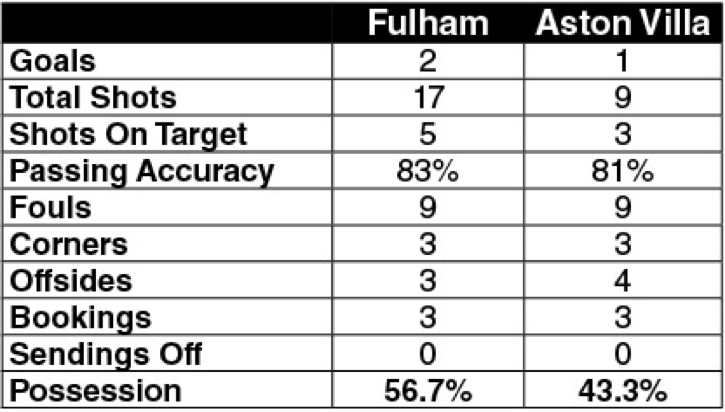 Hurrah, proof we can win matches without dominating possession!
Correction: It appears that the FFC site had the possession stats transposed, we shaded possession after all with slightly adjusted figures!
______________________________________________________________________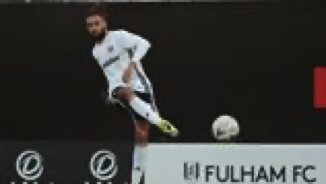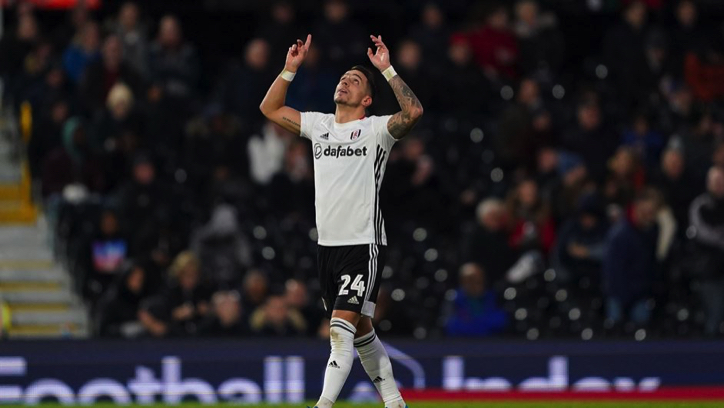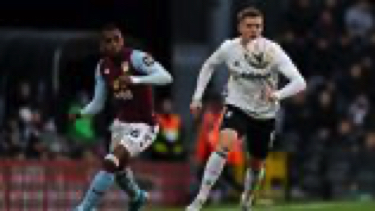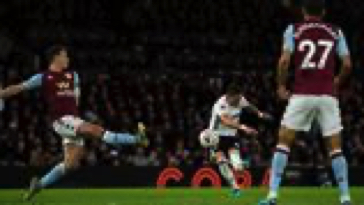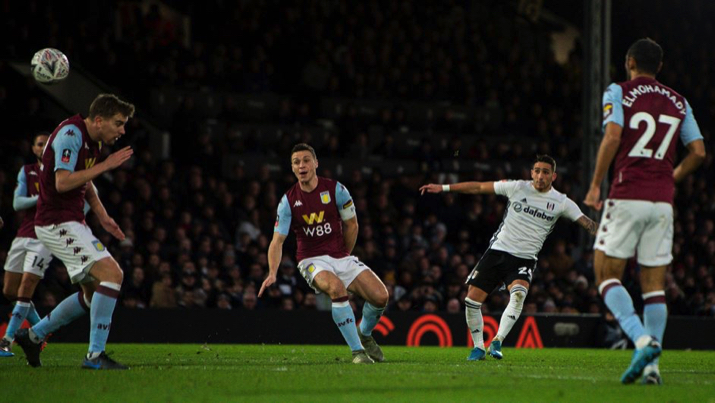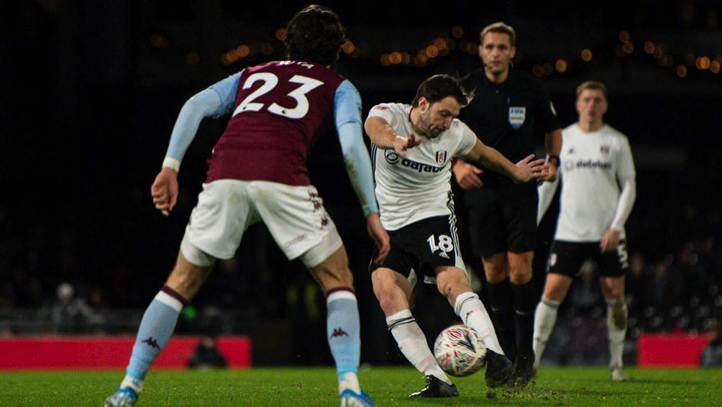 Preview from the pre-match Home Page

Well, that was a rather enjoyable result, and it demonstrated that there is life without possession.

It also was a great opportunity for a change of team line-up with Joe Btyan assisting Ivan Cavaleiro and Anthony Knockaert in a three man front line.

We had all known that this game would be an opportunity for both managers to shuffle the pack in order to keep key players fresh for the ensuing league battles but it was a pleasant surprise to see Joe Bryan relinquishing his defensive duties to concentrate on foraging up field.

Also it was a welcome respite for Mitro who has been consistently battling away in every game although I imagine he'd have been champing at the bit to play.

All in all a great result and a decent performance too in notching up a successive victory against Aston Villa and all done without resorting to pointless ball hogging deep in our territory and with a much amended team line-up. I'll not spoil it with predictions but this will have done the club a world of good, fourth round beckons in the FA Cup and the rest of the season to look forward too, it could be worse!
So Fuham turned out to be Heroes against the Villains
Fulham FC v Aston Villa FA Cup Third Round Saturday January 4 2020