There's only one F in Fulham
The Fulham Fanzine 2019-20 Championship Season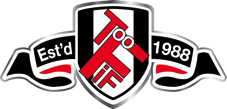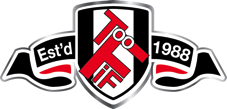 A Chance To achieve a Double?
But will we? it's no foregone conclusion
billp TOOFIF Updated Thursday, 9 January 2020
FFC 0 v Huddersfield 0 FEB 1 2020
To use the obvious cliché
This is a match we have to win
billp TOOFIF Thursday, 9 January 2020
Match Information
from FFC online
Competition: Sky Bet Championship
Date: Saturday 1 February 2020
Kick-off: 15:00
Venue: Craven Cottage
Attendance:
Referee:
Fulham
Line-up:
Unused substitutes:
Manager: Scott Parker
Huddersfield Town
Line-up:
Unused substitutes:
Manager: Danny Cowley
The first ever match between Fulham and Hddersfield took place at the Cottage on Boxing Day 1910 in the old Division 2, we won that one 2-0. The last march, naturally, was on the siteenth of August 2019, our third match in the Championship this season.

In our shared 110 year history, we've played each other69 times, sharing the honours fevenly, we've won 26, Huddersfield 26 an we've drawn 16.

The last eight matches have seen 5 victories for Fulham, 2 losses and one defeat there is some hope based on our recent results.
In brief
from Huddersfield Town's website
Formed in 1908, Huddersfield Town has one of the proudest histories of any club in English football.
Recognised as one of the most successful English clubs of all time, we were the first to win the English League title three times in a row in 1924, 1925 and 1926. This is a feat that has only been repeated by three other teams; Arsenal, Manchester United and Liverpool. 
The Club embarked upon a 'New Era' when Dean Hoyle became Chairman in 2009. The Yorkshire Club formed 100 innovative partnerships with local, national and international businesses like Pure Legal Limited, Radian B and Covonia just to name a few. Our unique collaboration with the charity the Yorkshire Air Ambulance, has raised in excess of £1.5 million since its inception in 2009. 
During the 'New Era', Huddersfield Town has been nominated for an impressive nine accolades at the Football League Awards, scooping the titles of 'Family Club of the Year' and 'Best Matchday Programme' as well as being highly commended in the Marketing and Community categories.
The Football League Independent Supporters Survey has also ranked Huddersfield Town as first out of all 72 Clubs at communication with supporters, attracting new fans and creating a matchday experience.  
Simply, our history serves as an inspiration for our future as we build a Club that our supporters can be proud of.
Now, under new Chairman Phil Hodgkinson, the Club will look to build on a decade of success in the latest exciting chapter!
Well, we beat them away and this match gives Fulham the opportunity to record a welcome double over one of our opponents.

It was such a long time agao that we experiencd the elation of recording a win away from home this season and so it was. That 2-1 victory was way back on August 16 2019 which almost feels like last season, so quickly has time flown since then.

I like HTHC and have particularly enjoying Fulham's recent visits to the John Smit Stadium and have particularly enjoyed chatting to Terriers' fans who have aalways been affable, knowledgeable, modest and good fun, with only the exception of one or of the usual twerps that attach themselves to every club (and we have a fair share of our own!).

The Slubber's Arms is a brilliant little pub withing a short walk of the stadium that is well worth a visit.
Preview from the pre-match Home Page