There's only one F in Fulham
The Fulham Fanzine 2019-20 Championship Season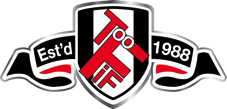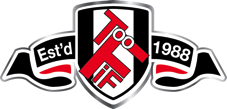 A Chance To achieve a Double?
But will we? it's no foregone conclusion
billp TOOFIF Updated Thursday, 9 January 2020
FFC 3 v Huddersfield 2 FEB 1 2020
To use the obvious cliché
This is a match we had to win – We did!
billp TOOFIF Sunday, 2 February 2020
Images: Fulham FC Online
There were four changes to the line-up that had been dumped out of the FA Cup by Manchester City the previous week. Terence Kongolo was ruled out against Huddersfield as the Terriers are his parent club, We saw Tom Cairney back in midfield and to the relief of many, Kevin McDonald was named too, Denis Odoi made the starting 11 so a familiar look to the team. The other good news was that Aleksander Mitrović was going to start the game. Steven Sessegnon and Stefan Johansen made it to the bench so this week there would be no prolonged stay on the pitch for them unless something ridiculous were to happen, such as a sixth minute dismissal for a midfielder or defender.

Oh dear, once again our likely lads contrive to make a totally standard victory into a pantomime. The best thing about this though was that it did indeed culminate in a victory though. The game kicked off with Huddersfield kicking towards the Putney End and from the off they were seeing a lot of the ball during the opening couple of minutes.

The Super Whites soon won the ball and proceeded to smoothly stroke it about in a pleasingly entertaining fashion and with around nine minutes on the clock, Tom Cairney crafted a high cross towards the money box and Mitro obliged by elevating himself above all and sundry to pummel the incoming ball with his head, this one missed the target and went out of play wide of the post!

Constant Fulham possession soon saw Bobby Decordova-Reid beautifully control a long-lofted pass across the pitch from Michael Hector and on beating his Huddersfield marker, with a terrific drop-shoulder and shimmy, he advanced goalward and converted his well-placed shot wide of the keeper to give Fulham a well-deserved lead.

The game had been in progress for eleven minutes when the goal was scored and a second followed on 15 minutes. Christie started a move which saw him cruise past the Terrier's defence with a good old-fashioned dribble, he laid the ball off to Tom Cairney who cleverly shielded the ball, balanced himself to lift the ball, then swivelled and volley it like a rocket past the keeper, this with his right foot and there was I convinced he only used that leg to stand on. We had scored another two remarkably stylish goals to put ourselves in a commanding position, despite the margin only being by this brace of goals.

The game progressed with Fulham firmly in the driving seat though we were not pushing the dagger in too firmly and seemed content to keep things rather leisurely and at a slightly low tempo, then on the thirty-minute mark we sprang into top gear again. Tom Cairney, who was seeing much more action in the first half of this contest than has been in evidence in recent games became provider. Tom chipped a long flighted ball over to the left towards Joe Bryan who crossed into the danger area to meet an advancing Aleksander Mitrović, the ball arrowed low towards Mitro and before anybody could react was flicked delightfully into the net, a very enjoyable goal, this was becoming a rout and dreams of six or seven nil seemed possible.

Ah but, dear reader, this is Fulham lest we forget, three nil within half an hour, it could not possibly carry on with at least a little nail-biting. The team had obviously been dreaming the same as those watching from their seats as there was a collective switching off and worryingly snippets of careless play, it seemed as if the bite had gone out of our play.

Huddersfield suddenly began to win every fifty-fifty ball, out tackles became half-hearted and our visitors sensed our lethargy. Having won a free kick, the ball found Schindler who passed to Smith Rowe, he converted easily having met no opposition from any of our defenders. Three one with ten minutes to play in the first period.

Were we concerned, not a chance, we could easily score another three goals at will couldn't we? Er, no! it was Huddersfield who scored again. Bacuna was gifted the ball over on the right, he clumsily advanced and with the most outrageous deflections, rebounds and stuttering, somehow found himself in front of our 18-yard line, he found Smith Rowe who poked the ball to Mounie and after a comical kerfuffle, the ball was over the line. This wonderful sunny dream of our's had become a gloomy, dark nightmare. Then despite a promising attack being marred by the most blatant shirt-pulling of the day when Mitro was gainfully headed goal-wards, we were definitely on the back foot now.

The second 45 started with the Whites playing in a trance and Huddersfield invigorated, gone was the early disconsolate relegation haunted team, they looked to be the better side by far. Fulham were completely out of sorts, we shortly conceded a free kick in a dangerous position around 25 yards out, the resultant conversion from Grant was hit viciously on target and Marek made a fabulous save to tip the ball to safety, Mounie should have scored from the corner but fortunately for us, he headed it well over, this was looking desperate for our lot.

It was virtually constant Terriers' possession now and they were playing some determined attacking stuff. Then Grant with another Exocet and then Mounie with his head from the corner made by the shot both could have scored in each instance. Grant who had really woken up then came close nine minutes into the second half, this few minutes had seemed like an hour, we had hardly seen the ball since the restart. This was more than nerve-wracking, the less than Super Whites were just not in the game and it was more than an outside chance that we would end up losing this match.

On the 57th minute, AK replaced Ivan Cavaleiro who had really been experiencing another very average game overall despite a lively start, what is it with players who sign up for extensions or full-time contracts?

It would be totally remiss of me if I didn't mention our young goalie in this piece, Marek Rodák was yet again our saviour and kept Fulham in this game. I know many cynics in the ranks wjho are doomsayers and will form a hasty opinion and never retreat from that position. One or two still sneer at Scott Parker as Manager, quite a few dismiss Cyrus Christie as a full back or wing back, many think that Joe Bryan is over-rated, I even know one regular who doesn't rate Mitro… it takes all sorts!

However, my completely irrelevant and inexpert view is that Marek is the best keeper we've had since the glory days and post-Mark Schwarzer, who you might regard as our last 'Trophy Keeper'. Rodák was in constant action in the second half of this mad game and had he not been on his mettle, the result might well have been as miserable as the rest of the team's performance in the last 68 minutes of the game. Our young keeper again saved our bacon, saving from Smith Rowe on around 60 minutes.

Another change was orchestrated with the clock showing 62 minutes, Harry Arter replacing Kevin McDonald, I have to say I was puzzled by this as with Kevin on the field we had at least somebody prepared to lead the team, bark orders, direct the play and show some passion and commitment, Tom Cairney take note mate, you are supposed to be that player! Lets' be honest, Arter is a yellow card in waiting!

All I will say about the remainder of this game was that, somehow, we managed to cling on, whew!

In summary, a brilliant first half hour and the following period of the game, a dreadful remainder. On this form the rest of the season is going to be rather interesting methinks
In brief
from Huddersfield Town's website
Formed in 1908, Huddersfield Town has one of the proudest histories of any club in English football.
Recognised as one of the most successful English clubs of all time, we were the first to win the English League title three times in a row in 1924, 1925 and 1926. This is a feat that has only been repeated by three other teams; Arsenal, Manchester United and Liverpool. 
The Club embarked upon a 'New Era' when Dean Hoyle became Chairman in 2009. The Yorkshire Club formed 100 innovative partnerships with local, national and international businesses like Pure Legal Limited, Radian B and Covonia just to name a few. Our unique collaboration with the charity the Yorkshire Air Ambulance, has raised in excess of £1.5 million since its inception in 2009. 
During the 'New Era', Huddersfield Town has been nominated for an impressive nine accolades at the Football League Awards, scooping the titles of 'Family Club of the Year' and 'Best Matchday Programme' as well as being highly commended in the Marketing and Community categories.
The Football League Independent Supporters Survey has also ranked Huddersfield Town as first out of all 72 Clubs at communication with supporters, attracting new fans and creating a matchday experience.  
Simply, our history serves as an inspiration for our future as we build a Club that our supporters can be proud of.
Now, under new Chairman Phil Hodgkinson, the Club will look to build on a decade of success in the latest exciting chapter!
Well, we beat them away and this match gives Fulham the opportunity to record a welcome double over one of our opponents.

It was such a long time ago that we experiencd the elation of recording a win away from home this season and so it was. That 2-1 victory was way back on August 16 2019 which almost feels like last season, so quickly has time flown since then.

I like HTFC and have particularly enjoying Fulham's recent visits to the John Smit Stadium and have particularly enjoyed chatting to Terriers' fans who have aalways been affable, knowledgeable, modest and good fun, with only the exception of one or of the usual twerps that attach themselves to every club (and we have a fair share of our own!).

The Slubber's Arms is a brilliant little pub withing a short walk of the stadium that is well worth a visit.

__________________________________________________________________________

The first ever match between Fulham and Hddersfield took place at the Cottage on Boxing Day 1910 in the old Division 2, we won that one 2-0. The last march, naturally, was on the siteenth of August 2019, our third match in the Championship this season.

In our shared 110 year history, we've played each other69 times, sharing the honours fevenly, we've won 26, Huddersfield 26 an we've drawn 16.

The last eight matches have seen 5 victories for Fulham, 2 losses and one defeat there is some hope based on our recent results.
Preview from the pre-match Home Page



Regardless of how the outcome in the Cup fixture away at the Etihad results, we have another midweek Championship match which will ultimately be of far more import for the remainder of this season as far as Fulham Football Club is concerned.

The Championship has, at this juncture, been pleasingly closer than in previous seasons and the seemingly unassailable gap between the top two teams and those chasing has now been reduced to a temptingly achievable margin, although we daren't assume that we'll benefit by their recent loss of form.

Much will depend on games such as the Huddersfield clash and the following matches at Ewood Park, Millwall at the Den, Barnsley at the Cottage and then away again at the Ricoh against Derby County. The worrying element, from our perspective, is that the next few weeks contain rather a lot of away fixtures with two of them in the same seven days.

I'm not one to think too much about what our rivals are up to in the League as that's something between them and their opponents and we can't influence those games. However, we have to keep looking ahead and each next game as if it's the most important we'll face.

Of the teams that, at this stage, are in the closest proximity, Forest have been making lively progress on the inside rail and until recently had two games in hand over us which might have made them a top-two contender by now. It's a timely reminder that there is nothing like points in the bag and demonstrating that games in hand are no guarantee of progress, the two points advantage that Forest hold over us is welcome proof of that, it might have been more by now.

Leeds have had something of a wobble of late and also West Brom have started to suffer a bit of a nosebleed. That again has to give heart to the pursuing pack, a few weeks ago those two were looking as if they'd gallop into the sunset without the rest being in touching distance, now it's all very close.

If we can come through this period unscathed even I'll start believing we can achieve the much-desired automatic promotion at the end of this season. One thing's for sure, we have to look to ourselves to get these results as Leeds and West Brom surely won't fall away again despite a few faltering results of late. There are just nine points separating top from 7th and 13 points between top and 12th after 29 games and with 51 points available it's anybody's guess who the top eight teams will be come the season's end. Here's hoping our boys shake off the collapse at Manchester City and get stuck in to the remainder of the season.

COYW!
Our next League game will be against Huddersfield Town at the Cottage
Fulham FC v Huddersfield Town | Saturday February 01 2020 15:00
Match Information
from FFC online
Competition: Sky Bet Championship
Date: Saturday 1 February 2020
Kick-off: 15:00
Venue: Craven Cottage
Attendance: 18,013
Referee: Gavin Ward
Fulham
Line-up: Rodák; Christie, Hector, Odoi, Bryan; Onomah, McDonald (Arter 62'), Cairney (Johansen 76'); Cavaleiro (Kamara 57'), Mitrovic, De Cordova-Reid
Unused substitutes: Bettinelli, Steven Sessegnon, Kebano, De La Torre
Manager: Scott Parker
Huddersfield Town
Line-up: Coleman; Juninho Bacuna, Stearman, Schindler, Toffolo; Chalobah (King 82'), O'Brien; Kachunga, Smith Rowe (Pyke 89'), Grant; Mounie (Pyke 76')
Unused substitutes: Chapman, Stankovic, Jaden Brown, Duhaney, Campbell
Manager: Danny Cowley