There's only one F in Fulham
The Fulham Fanzine 2019-20 Championship Season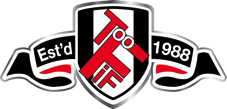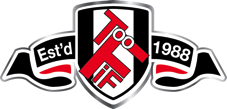 We grabbed another chance for a double
Three away added to our three home points
billp TOOFIF Updated Sunday, 9 February 2020
Blackburn 0 v FFC 1 FEB 8 2020
Away at Elwood Park, not always a venue of hope for the Superwhites, apart from that magnificent day when Grace Sourpuss was pontificating to all and sundry that 'Blackburn Rovers are by far the best side in the Division' despite trailing behind Fulham in the top two places.

In that meeting back in April 2001, despite losing Rufus Brevett early on having been red carded and trailing to an early Matt Jensen goal we equalised through Louis Saha, Sean Davis clinched it in added-time to give us a 1-2 win, blooming glorious!

However, since then we haven't fared so well, drawing in 2017 but having lost on our previous three visits, this game was most certainly going to be a severe challenge as Rovers' mid-table League position means nothing in the Championship, as we all acknowledge every team presents a stern challenge and what with our record at Ewood Park, anything can happen. To add angst to the Fulhamites, Blackburn had been unbeaten in 10 games at home, winning five, this would be a test alright, however we beat them at our place in August so this one could be another double fro us were we able to battle out a victory.

My views were that this game and the close-following away game at the Den against Millwall could very easily be pivotal to our ambitions, lose both and we'll be on the back foot, win one or both and we are definitely going to be in contention for the top three places as the season heads to the remaining fixtures.

When the teams took to the pitch we had Tim Ream back, with Cyrus Christie warming the bench. The early stages were pretty evenly matched with the home side slightly more dangerous but the Superwhites piecing together some watchable passing football.

Throughout the first half, both sides came close to scoring, Blackburn nearly drawing first blood around 10 minutes into the game, when Ivan Cavaleiro lost possession between the centre circle and our goal mouth, this followed some close passing and dribbling from a deep cross field pass from Rovers' Stewart Downing which Tim Ream passed from our left to our Portuguese number 19, he fumbled and was jumped on and robbed,, then doggedly winning the ball back to turn upfield exchanging passes between Joe Bryan and then Bobby Decordova-Reid, whose pass to Mitro was intercepted, the ball going to the Rovers' right wing and after a couple of one twos deep in our right wing was crossed your Ryan Nyambe into the goal mouth onto Sam Gallagher's head to be skied just over our bar, a close call.

Our crack at their goal came a couple of minutes later, this time from a corner following a promise attack down our left wing, the conversion swung in by Tome Cairney, somehow Kevin Hector was able to ghost in front of the Rovers' defence who were all transfixed on Aleksander Mitrovic and swooping like a stork delivering a baby met the ball with his head taking 5 defenders out of the game, keeper made a great save to prevent the Whites grabbing the first goal.

Hector, who has in his short Fulham career already embedded himself deeply into the team and the affections of the faithful, broke up a Blackburn incursion that was threatening our 18 years area and sidestepping the forward, marched strongly forward, smoothly passing along the ground down the right to Cavaleiro who arrowhead infield towards the nearest defender, Mitro was pressuring the far defender as we advanced, Cairney appeared in the centre and accepted Ivan' spass, in turn feeding Mitro who came inside and passed to Cairney who immediately played the ball out left to Bobby Decordova-Reid who struck a delicious right-footed cross to the centre which struck a home defender and caught the goalkeeper out but boinged off the crossbar to go out for another Fulham corner. When subsequently I was able later, to check the TV coverage, the commentator declared "it was a brilliant save by the 'keeper", maybe so but whoever touched it last, it was another great attempt by Bobby.

By now Fulham were bossing the game and after more intense pressure from a free-passing Fulham, a ball went in to the home box only to be volleyed perilously close to an own goal by the Blackburn defender putting the ball out for a corner.

Some would say that the game was uninspiring but from our point of view a clean sheet at half-time is something to be celebrated, we had been the better side by a tiny margin so we had to be hopeful tat we could see this out in the second half.

When the second 45 minutes started, the game progressed much the same as the first half, pretty evenly matched, not a lot to get excited about and then after twelve minutes, we and adavanced menacingly, Joe Ryan scampering into the home half, feedings deep-lying Mitro who fed left for Cairney and Mitro who passed to Bryan, in turn, Joe passed wide out to the advancing Bobby Decordova-Reid who immediately fed Mitrovic just on the edge of the D, he was floored by a tackle and Josh Onomah collected the ball on the edge of the area and laid off a smart pass to Tom Cairney who got behind the Blackburn back line, with only the keeper to beat he let loose with a cannonball which nearly decapitated Walton in the Blackburn goal, he fell on his backside but managed to claw the ball to safety, clearing it to the edge of the 18 yard area to be booted high into the sky and safety. This one scared the high flying pigeons and took and age to descend back from outer earth orbit.

It was mostly Fulham now, bossing the game and stroking the ball around like a home team, the team work and interplay made us look to be in a different class to Rovers now. Once again Fulham advanced with Hector feeding Cairney from ten years inside the home half. Tom fed Joe Bryan on the left as he sped diagonally infield and forward, passing to Cavaleiro who beating off a challenge returned the ball to Joe, who'd kept going. Joe and passed square into the area beating his two markers straight to a lurking Mitro who with his back to goal and tended by another two defenders, controlled the ball, swivelled and blasted a sweet daisy-cutter to beat Walton who saw it too late to do anything about it.

Sweet, an away goal, Mitro's 20th this season and so far a clean sheet, magical!

Blackburn came close when Rodák saved from Gallagher and then Blackburn put the ball in the net in a move that was virtually an echo of Fulham's goal with Leniham putting the ball in following a little ping-pong after a Rovers' corner that looked as if it ought to have been a goal kick. However he was clearly offside when he collected the pass so panic over although this was a warning for the Whites.

Josh Onomah was subbed with new boy Terence Kongolo replacing him and later Stefan Johansen replaced Tom Cairney, Stefan should have scored late in the game after taking on a cross from Cavaleiro, our Norseman advanced goal-wards having been fed by Ivan who mesmerised the home defenders, really Stefan's effort was pathetic and apart from being a powder-puff attempt, it was straight to the keeper. AK replaced Cavaleiro on 90 minutes. Not to worry we finished up as winners, a great result on the road, here we come Millwall!

The news that Leeds had lost again was more than welcome but Forest are still creeping up ad Brentford again won well, their goal difference is massively better than anyone else around them so we have to ensure we win that encounter on March 13th, whoops that's a Friday! We also have upcoming games with many of our close combatants, Swansea at home on February 26th, Preston at home the following Saturday, then away to Bristol City on March 7th and Leeds away after the Brentford game on March the 18th, Forest away in April and of course the Baggies away on April the 18th, I imagine there will be a few away-day sell-outs coming up!
99 years ago, on January 8, Fulham were drawn away to Blackburn Rovers in the FA Cup, that game ended in a one all draw.

Fulham won the replay at the Cottage five days later, running out 1-0 wvictors. We drew aaway at Licoln City on January 29, again winning the home replay by one goal to nil. We went out in the next round at home against Wolverhampton Wanderers on February 19 not scoring in reply to Wolve's solo goal.

Our first match in the league was in the old League Division Two away at Ewood Park on October 17 1936 with the Superwhites winning two nil. Our last match was at the Cottage and we won that 2-0 on August 10 2019.

We've played 92 times with Rovers being victorious 38 times, Fulham winning 29 and with 25 draws.

The last eight matches have seen Fulham winning three games, drawing 1 and losing the remaining 4.
Early years:
The Blackburn Rovers club was formed in 1875...
The Blackburn Rovers club was formed in 1875 following a meeting on November 5th in the St. Leger Hotel on King William Street. The meeting was organised by two old boys of Shrewsbury school, John Lewis and Arthur Constantine. The purpose of the meeting was to discuss the possibility of forming a football club to play under Association rules. Seventeen people attended the meeting, the majority of whom were Blackburn Grammar School old boys.
This patronage of the club by the educated middle classes was of vital importance. These men were at the heart of Blackburn's commercial life. Through their education and business acumen they were well placed to exploit the opportunities presented by the expansion of the fledgling game.
Rovers' first game, which took place at Church on December 11th 1875, was reported as follows in the December 18th edition of the Blackburn Times.
'On Saturday afternoon a football match was played at Church between members of the Rovers club, Blackburn and the Church club.
The ball was kicked off by the Blackburn captain at three o'clock and after some fine play lasting about thirty minutes, a goal was scored by Birtwistle, of the Blackburn club.
With a hard struggle the Church club succeeded in scoring the next goal and the game resulted in a tie.'
For many years Blackburn and the cotton trade were virtually synonymous. The town's abundant cotton mills and allied trades provided a wealthy educated middle class to form and administer the club. They also provided a vast pool of customers who were drawn in growing numbers to watch the increasingly popular game of association football. After their formation Rovers became one of a small number of clubs formed in the industrial north and midlands who provided a challenge to the more aristocratic amateur southern clubs. 
The club's colours were influenced by the fact that several influential club members were Old Malvernians. Thankfully the green and white quartered shirts became light blue and white under the influence of the Cambridge educated members of the club.In the beginning finance was something of a problem. Because they had no ground of their own the only income came from players subscriptions and in the first year these amounted to £2..8s.0d (£2.40p). This was spent on items such as a set of goalposts at 8/10d (44p) and a football for 15/- (75p). 
The early playing style adopted by the fledgling club was similar to that used by the gentlemanly southern clubs, a method that became known as the Corinthian style. It was a method that relied more on brute force than sophisticated ball skills, more Wimbledon than Manchester United.
Such was the growing interest in the game there were several other noteworthy clubs in the Blackburn district at this time. Clubs such as Cob Wall, St. Marks, Park Road, Darwen , Church and Blackburn Olympic. 
The club's first ground was located at Oozehead, a name that conjures up visions of a debilitating acne attack rather than a venue for top class football. Amongst its more quaint features the ground featured a cow pit (watering hole) near the centre circle. This minor difficulty was overcome by the strategic placing of timber boards and turf over the offending hole for the duration of a match. Not surprisingly, their stay at this venue was short lived. They moved firstly to the Pleasington Cricket Ground and then on to the Alexandra Meadows where on January 2nd 1878 they met the renowned Partick Thistle team. Two goals from Dick Birtwistle brought a famous victory.
Although the club was formed in 1875 details of the early days are very sketchy and it was not until the 1878-79 season that they were covered in detail by the local press. The progress made by the club in the early days can be gauged by the fact that by 1879 they were ready to enter the English Cup for the first time. After defeating Tyne Association and Darwen Rovers they crashed out of the competition following a 0-6 thrashing at Nottingham Forest. At the time Rovers supremacy in Blackburn was under threat from the Blackburn Olympic club that was formed from the amalgamation of the James Street and Black Star teams.
As a result of the need to improve the playing standards of the club Rovers began to look northwards to Scotland for re-enforcements. Friendly defeats at the hands of teams such as Glasgow Rangers had made them aware of the superior ball skills and greater tactical awareness possessed by Scottish players. The capture of the Rangers captain Hughie McIntyre had an enormous influence on the club both on and off the pitch.
The influx of Scots into the game was to cause problems at a later date however when allegations and rumours of professionalism became rife. The first club to seek re-enforcement's from Scotland was Darwen. Their successful recruiting policy established them as a major club and bitter rivals to Rovers. One of their most famous imports was Fergie Suter, a man who was later to become a Rovers stalwart. A stonemason by trade he joined the Darwen club for the 1879-80 season although there is no record of his ever having plied his trade locally. He is said to have found the local stone too hard to work. With no visible means of support the only conclusion people could reach was that Suter was paid to play. 
A Lancashire Cup game between Rovers and Darwen on 27th November 1880 revealed the depth of feeling between the two clubs. Bad behaviour on the field was more than matched by bad behaviour off it with the crowd invading the pitch on more than one occasion forcing the referee to abandon the game at half-time. The subsequent loss of Suter to Rovers only aggravated Darwen's feeling of injustice. 
For the 1881-82 season the club acquired a new ground at Leamington Street and proceeded to spend £500 providing facilities for the spectators. This move coincided with Rovers best effort in the FA Cup to that date. The 3rd round draw paired them with Darwen. Darwen's fortunes were now in terminal decline following the loss of their Scottish mercenaries and Blackburn enjoyed an emphatic 5-1 victory. As the cup run gathered momentum the town was gripped by cup fever. A semi-final replay victory over the Wednesday increased the temperature still further. 
In the Final at Kennington Oval their opponents were the Old Etonians. Despite the backing of many enthusiastic Rovers fans Blackburn lost to the only goal of the game. The defeated team were welcomed back to Blackburn as heroes and they enjoyed some measure of compensation when they defeated Accrington at Burnley Cricket Club to lift the Lancashire Senior Cup.
Rovers love affair with the FA Cup had begun and for the first three decades of the club's existence at least it should be noted that Cup success was of paramount importance to both players and fans alike. The pain of an early Cup exit in the 1882-83 season was not lessened by the feat of Blackburn Olympic who brought the trophy to Blackburn for the first time. In fact they were the first northern team to win the Cup. 
Not to be outdone Rovers went all out to emulate Olympic's success the following season. They defeated Southport, South Shields, Padiham, Stavely, Upton Park and Notts County, conceding only one goal in the process before meeting famous Scottish club Queen's Park in the Final. The Final turned out to be full of controversy as the differing interpretations of the off-side rule in England and Scotland resulted in confusion on the pitch.
Rovers ended up winning the Cup for the first time with goals from Brown and Forrest. Unfortunately Queen's Park left the ground complaining they had been robbed by the officials. 
Having acquired a taste for the glory a Cup victory brought Rovers proceeded to retain the trophy in 1884-85, beating Queen's Park once again in the final, this time by two goals to nil.
A double against the Rovers
That's more like it!
billp TOOFIF Sunday, 9 February 2020
Images: Fulham FC Online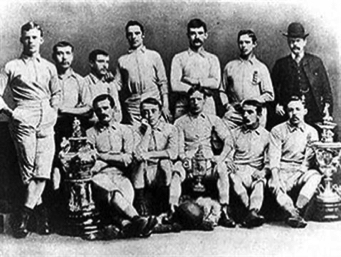 Preview from the pre-match Home Page
David Pruttons shares his prediction ahead of Blackburn Rovers' clash with Fulham
Published 14:47 | 07/02/2020 | By Phil Spencer |
Football League World
Blackburn Rovers face a tricky test as they welcome Fulham to Ewood Park.

Tony Mowbray's side are in a decent run of form after going four matches with a defeat – a run which has moved them up to 10th place in the Championship. The latest result was a 1-1 draw with Middlesbrough and the hope will be that they can go one better when they welcome the Cottagers to Lancashire.

Blackburn's opponents will also be looking for a victory to close the gap on the automatic promotion spots.

Scott Parker's side are three points behind West Brom in the league after securing a victory over Huddersfield Town last week, but according to Sky Sports' pundit David Prutton it may be a difficult trip for the West London club. He said: "Blackburn have proved a lot of people wrong since the injury to Bradley Dack and they are on a decent run at the minute. "Fulham are in great form and have the added boost of Aleksandar Mitrovic back. "Score draw for me."

David Prutton's prediction: Blackburn Rovers 2-2 Fulham

The verdict

It's certainly going to be a tough afternoon for Blackburn Rovers. The Lancashire side have done extremely well in recent weeks after suffering a number of high profile injuries.

However the clash with Fulham is as tough as it gets. Scott Parker's side will be chomping at the bit to get a win, and so from their point of view, this is a must-win clash.
Match Information
from FFC Online
Competition: Sky Bet Championship
Date: Saturday 8 February 2020
Kick-off: 3:00pm
Venue: Ewood Park, Blackburn, Lancashire
Attendance: 13,087
Referee: Tony Harrington
Blackburn Rovers
Line-up: Walton; Nyambe, Lenihan, Tosin Adarabioyo, Bell; Travis, Johnson (Danny Graham 72'); Gallagher, Joe Rankin-Costello (Samuel 72'), Downing; Armstrong (Brereton 89')
Unused substitutes: Leutwiler, Williams, Davenport, Bennett
Manager: Tony Mowbray
Fulham
Line-up: Rodák; Odoi, Hector, Ream, Bryan; Onomah (Kongolo 81'), McDonald, Cairney (Johansen 86'); Cavaleiro (Kamara 90'), Mitrovic, De Cordova-Reid
Unused substitutes: Bettinelli, Christie, Steven Sessegnon, Knockaert
Manager: Scott Parker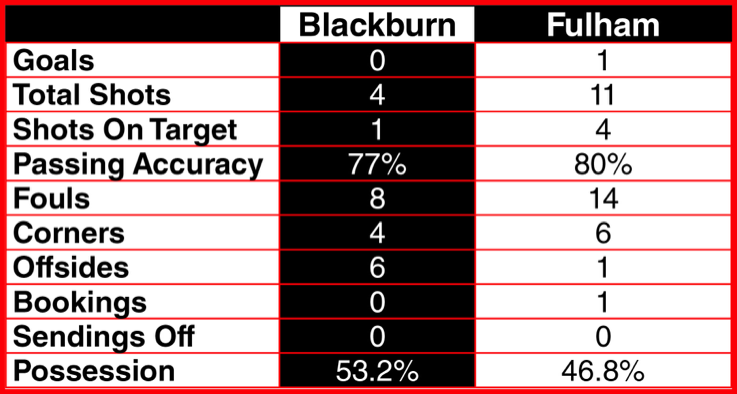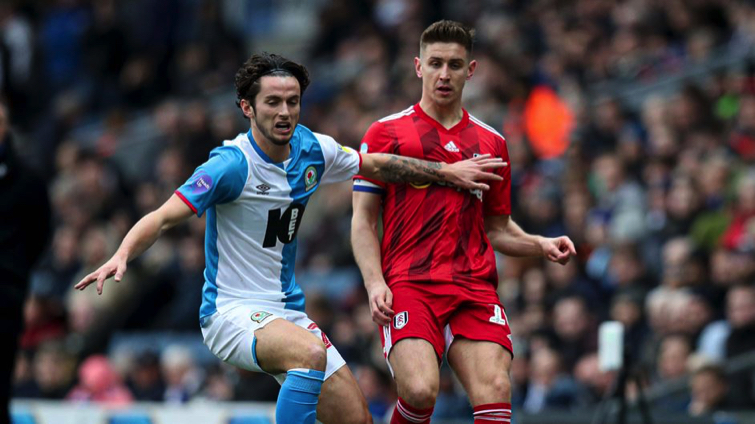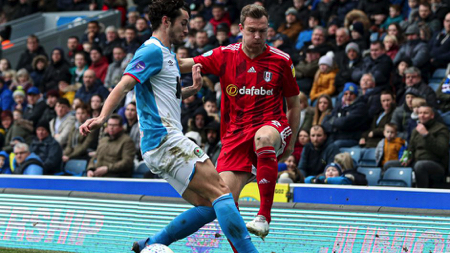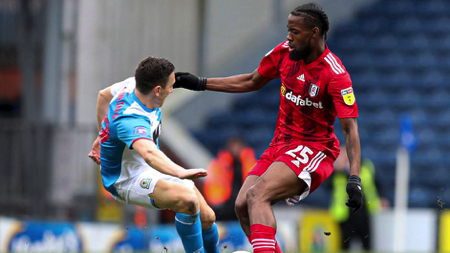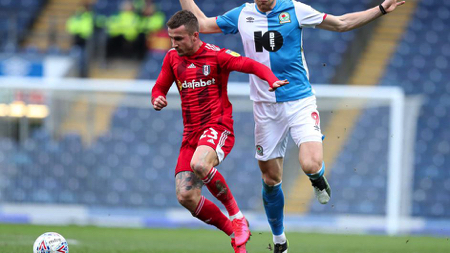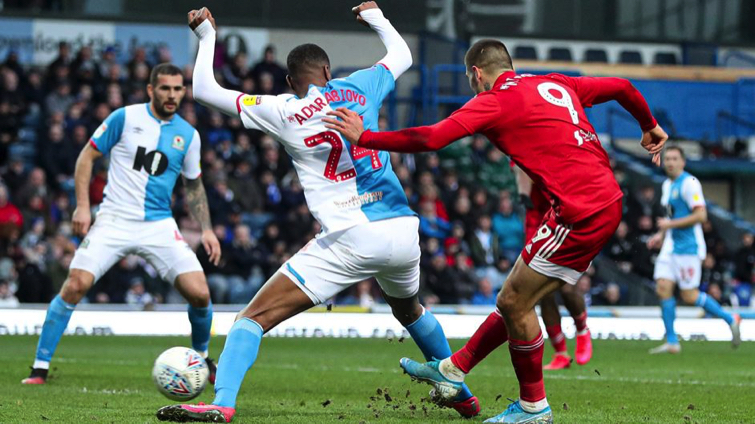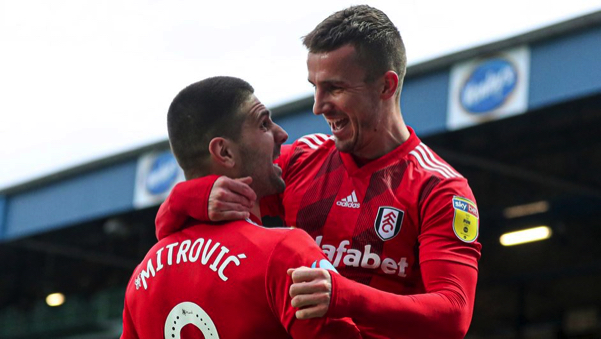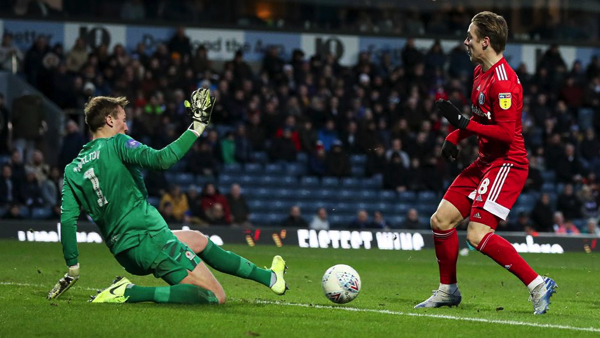 BBC Sport's Blackburn Preview
Blackburn midfielder Lewis Holtby has damaged knee ligaments, joining Bradley Dack (knee) and Corry Evans (fractured skull) on the sidelines.
Joe Rothwell (hamstring) is unlikely to feature this month, but Charlie Mulgrew is back in training.
Fulham winger Anthony Knockaert will be assessed after returning to training following a hamstring injury.
Tim Ream could be back after suspension while fellow defender Terence Kongolo is also available to return.
Centre-backs Maxime Le Marchand (back) and Alfie Mawson (knee) remain out, alongside midfielder Harrison Reed (adductor).
Fulham manager Scott Parker told BBC Radio London:
"I know Tony [Mowbray, Blackburn manager] really well. I met him when I was getting married in Barbados - just me and my wife - when I was 20.
"We had two weeks there and Tony was there at the time, and that was where I first met him.
"It's not as if we're always in contact, but certainly at the beginning of the season we had a chat.
"How time's moved on; he first saw me when I was a 20-year-old getting married to my wife, and now I'm four kids down the line."
Match facts
This is the first league meeting between Blackburn and Fulham at Ewood Park since August 2016, with the visitors winning 1-0 under Slavisa Jokanovic.
Fulham haven't completed a league double over Blackburn since the 2000-01 season, when they won the second tier to earn promotion to the Premier League.
Blackburn are currently unbeaten in 10 league games at Ewood Park (W5 D5) since a 2-1 defeat against Luton in September.
Fulham have lost just one of their last eight league games (W5 D2) since losing three in a row in December.
Adam Armstrong has either scored or assisted in each of his last five league matches for Blackburn (two goals and four assists).
Fulham have had 445 sequences of 10 or more passes in open play this season, 141 more than the next closest side (Brentford, 304).
Christian Walton's verdict on Rovers' defeat against Fulham
By Adam Lord @AdamLordNQ
Regional Sports Editor | Lancashire Telegraph
13:06 | 09/02/2020
CHRISTIAN Walton conceded Aleksander Mitrovic was ultimately the difference at Ewood Park on Saturday – despite Rovers' best efforts.
The Fulham striker turned Tosin Adarabioyo and fired past the Brighton loanee on 65 minutes to hand the promotion-chasers a 1-0 win and all three points.Mitrovic's 20th Championship goal of the campaign settled a game low on quality in the final third and ended Rovers' unbeaten home run stretching back to September.
Walton made a string of saves to give his side a fighting chance in the closing stages but Tony Mowbray's men managed just the one shot on target.Sam Gallagher was denied by Marek Rodak 15 minutes from time before captain Darragh Lenihan's late strike was controversially ruled out for offside to the dismay of Rovers.
Walton was philosophical post-match however with Hull City next up at Ewood Park on Tuesday night.
"The effort was there for everyone to see, which has been the case in every game this season," he told the club website.
"That bit of quality in the final third got them the win, and for us it's just about looking forward to Tuesday now and attempting to get back to winning ways.
"The quality was the difference.
"Mitrovic is a quality player. He's sometimes not in a game and then all of a sudden pops up with a goal, which is why he's the top goalscorer in the division.
"He's a great player for them and I'm sure they'll be up there towards the top of the league come the end of the season.
"We analysed their threats before the game and the focus was on ensuring he doesn't go missing in the box. We had to stay tight to him.
"We huffed and puffed but didn't create too many clear-cut chances apart from their goalkeeper making a really good save from Sam late on down to his right side.
"We just need to take the positives and move on."
Comments from the post-match Home Page