There's only one F in Fulham
The Fulham Fanzine 2019-20 Championship Season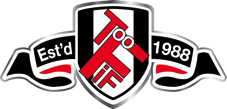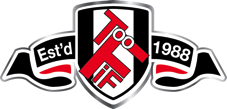 Preview from the pre-match Home Page
FA Cup 4th Round is the fifth round a possibilty?
Well it could have been worse We might have drawn Liverpool
billp TOOFIF Updated Friday, 10 January 2020
Man City v FFC 0 JAN 26 2020
Well, we win a welcome second game in the FA Cup
or will it be an unecessary distraction from the serious business of aiming for promotion?
billp TOOFIF Friday, 10 January 2020
Images
After a great performance and an even better result against Aston Villa, this fixture might be considered a luxury bonus for our season and one where, perhaps, the result is not too big a deal for some of us.

On the other hand, a victory would be most welcome, if only for the fact that we have stuttered in cup competitions over the years and haven't had a decent run in far too long.

So, I am looking forward to this one, at least maybe the team will be relaxed, after all it was a largely unfamiliar line up that won that victory and one of two of those surely deserve to be in the squad.

At least we would have had trouble being lined up against more fearsome opponents, I hope they put out a full strength team against us.

Having said that, our record against City is rather one sided. We played our first ever League game in the old League Division Two on November 27 1909, that was played at the Cottage and finished with a draw of one goal apiece. There have been66 games in leagues and cups between our sides, Fulham have won 17, drawn 16 and lost 33. The last eight games have all been wins for City, that's a daunting statistic before our FA Cup meeting.

We've fared slightly better in the cup tournaments, we've met in the League Cup three times, on November1 1967 we wo 3-2 at Craven Cottage, September 23 2009 saw us travel to the City of Manchester stadium to lose 2-1, then we lost in our third and last meeting in that tournament, being beaten 2-0 at the Etihad.

Our sides have met three times in the FA Cup too, in fact the first ever competitive game between Manchester City and Fulham FC on February 22 1908 was in the FA Cup, we played away at their early ground, Hyde Road Manchester, that resulted in a draw, the replay taking place at Craven Cottage on the 26th, we won that 3-1. The last FA Cup meeting was on January 10 1914 at Hyde Road again, City beat us 2-0 that time.

The last time we played each other was during our awful last Premier League season, like most games that season, City beat us, on March 30 2019 they scored two goals to our none. Time to put that right methinks.
Match Information
from FFC online
Competition:Emirates FA Cup
Date: Sunday 26 January 2020
Kick-off: 13:00
Venue: The Etihad Stadium, Manchester
Attendance:
Referee:
Fulham
Line-up:
Unused substitutes:
Manager: Scott Parker
TBA
Line-up:
Unused substitutes:
Manager:


Fulham have lost the last eight games against City
Man City The early years
1880 St Mark's Church forms a football team which would later evolve into MCFC.
1884 The first known 'City shirt' is created – in black, with a Maltese-style cross. Some say this is because of the club's strong links with Freemasonry in the 1880s, others believe the white cross proves the link with St Mark's was still strong.
1887 St Mark's team evolves into Ardwick AFC and moves to Hyde Road.
1889 An explosion at the nearby Hyde Road coal mine results in the death of 23 miners – Ardwick and Newton Heath play a friendly match under floodlights in aid of the disaster fund.
1892 The second division of the English Football League is created, with Ardwick AFC as founder members.
1894 Ardwick AFC reforms as Manchester City Football Club, in a bid to represent the whole city.
1889 City finish champions of Division Two, becoming the first team to gain automatic promotion.
1904 The Blues beat Bolton Wanderers in the FA Cup final at Crystal Palace, becoming the first Manchester side to win a major trophy.