There's only one F in Fulham
The Fulham Fanzine 2019-20 Championship Season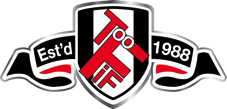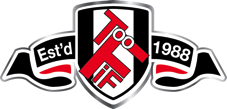 Preview from the pre-match Home Page
FA Cup 4th Round Cheerio Fifth Round!
Well it could have been worse – We might have drawn Liverpool
billp TOOFIF Updated Wednesday, 29 January2020
Man City 4 v FFC 0 JAN 26 2020
Well, we won a welcome second game in the FA Cup
That's it for another season.
billp TOOFIF Wednesday, 29 January 2020
Images BBC
After a great performance and an even better result against Aston Villa, this fixture might be considered a luxury bonus for our season and one where, perhaps, the result is not too big a deal for some of us.

On the other hand, a victory would be most welcome, if only for the fact that we have stuttered in cup competitions over the years and haven't had a decent run in far too long.

So, I am looking forward to this one, at least maybe the team will be relaxed, after all it was a largely unfamiliar line up that won that victory and one of two of those surely deserve to be in the squad.

At least we would have had trouble being lined up against more fearsome opponents, I hope they put out a full strength team against us.

Having said that, our record against City is rather one sided. We played our first ever League game in the old League Division Two on November 27 1909, that was played at the Cottage and finished with a draw of one goal apiece. There have been66 games in leagues and cups between our sides, Fulham have won 17, drawn 16 and lost 33. The last eight games have all been wins for City, that's a daunting statistic before our FA Cup meeting.

We've fared slightly better in the cup tournaments, we've met in the League Cup three times, on November1 1967 we wo 3-2 at Craven Cottage, September 23 2009 saw us travel to the City of Manchester stadium to lose 2-1, then we lost in our third and last meeting in that tournament, being beaten 2-0 at the Etihad.

Our sides have met three times in the FA Cup too, in fact the first ever competitive game between Manchester City and Fulham FC on February 22 1908 was in the FA Cup, we played away at their early ground, Hyde Road Manchester, that resulted in a draw, the replay taking place at Craven Cottage on the 26th, we won that 3-1. The last FA Cup meeting was on January 10 1914 at Hyde Road again, City beat us 2-0 that time.

The last time we played each other was during our awful last Premier League season, like most games that season, City beat us, on March 30 2019 they scored two goals to our none. Time to put that right methinks.


For this much anticipated clash in the back yard of the reigning FA Cup Holder, Manchester City had made 8 changes and for our part, Scotty selected Sessegnon and new loanee Kongolo to join the starting line-up. As for the game, I doubt that many of us were too optimistic but we had high hopes of our team making a good game of it, we soon learned that our hopes might not materialise. This was going to be a hard enough afternoon without our hapless defence reverting to the dreaded "Play It Out At All Costs" tippy-tippy at the back when under intense pressure.

That Tim Ream nearly gave our hosts a head start within seconds of the start should have been a salutary warning to the whole team, his comically clumsy attempt at controlling an easy ball and fool the Man City Strikers close to the dead ball line to the left of our goal. "Keep it simple, Take no unnecessary risks and pass to one of your team mates, at worst clear the ball if it's too dangerous otherwise".

But no, the tactic and philosophy all season has been to be creative and play from defence, all very noble but, as we keep witnessing, it often comes unstuck. So naturally out Tim, who let's face it it, is not the most skilful of players and none too agile, kept to the method that's been drummed into him. The result was painfully obvious, City sensed blood and from the moment that first scare was luckily overcome we were put right under the cosh.

We didn't have too wait long to see more evidence of the gulf between our team and a really top team, it was massive and we hardly touched the ball in the opening minutes and when we did gain possession, it all happened in our own half. A mere six minutes had passed when a clever piece of play in front of our area saw Tim Ream hopelessly outwitted and wrong sided by Gabriel Jesus who was crucifying our plank of a defender who tried desperately to nail him.

Ream clumsily grabbed and grappled to topple the forward deservedly conceding a penalty, this was a ridiculous and pathetic act by a player who is experienced enough to know the consequences, it made the referee very cross because he brandished the red card to save our hero from further embarrassment.

Whatever the feelings are regarding this sending off and whether a penalty is sufficient punishment, this pales into insignificance because everybody knows that the 'Last Defender" committing such an act will be red carded whether in the area or not. What I will say is that a penalty was awarded at one of the other FA Cup ties the same day which resulted in a yellow card not a sending off so I'm curious to see how that gets explained away, maybe Fulham could look at that and have a word.

I was less than amused to see the diminutive Baby Jesus on the ground, unhurt but whining at the ref, hands cupped to the heavens his ridiculous baby-face tearful, comedy eyebrows angled as an arrowhead, asking for the card to be applied and I was even less than impressed when he was resurrected to his feet to clearly applaud the red card, good player but a good sportsman, no he's hardly an angel, Heavens Above.

The resulting goal was a bitter blow especially compounded by our loss of one player so early in the game, in fact from this point on Fulham played hardly the remotest part in the ensuing 80 odd minutes. So much so that I'll not burden you, poor fellow sufferer with further waffle.
Fulham have lost the last eight games against City, make that 9!
Man City The early years
1880 St Mark's Church forms a football team which would later evolve into MCFC.
1884 The first known 'City shirt' is created – in black, with a Maltese-style cross. Some say this is because of the club's strong links with Freemasonry in the 1880s, others believe the white cross proves the link with St Mark's was still strong.
1887 St Mark's team evolves into Ardwick AFC and moves to Hyde Road.
1889 An explosion at the nearby Hyde Road coal mine results in the death of 23 miners – Ardwick and Newton Heath play a friendly match under floodlights in aid of the disaster fund.
1892 The second division of the English Football League is created, with Ardwick AFC as founder members.
1894 Ardwick AFC reforms as Manchester City Football Club, in a bid to represent the whole city.
1889 City finish champions of Division Two, becoming the first team to gain automatic promotion.
1904 The Blues beat Bolton Wanderers in the FA Cup final at Crystal Palace, becoming the first Manchester side to win a major trophy.

The tedium of last Wednesday's goal-less draw at the Valley will hopefully be a distant memory by the time the teams come out at around 12:50 on Sunday. I wonder just how much anticipation there will be amongst the neutral armchair viewers that Fulham will be anything but Cannon Fodder for City to toy with.

Oddly and this is probably because we have little to lose and much to gain it's also true that we have upset the apple cart in games against the 'Big Teams' in cup competitions previously.

So i'm really looking forward to this one.

COYW!
Another London Derby out of the way, now who among us believes we can reach the next round of the FA Cup?
Manchester City v Fulham FC | Sunday January 26 2020 13:00

FA Cup 4th Round
Manchester City v FFC Etihad Stadium Manchester
Sunday January 26 2020 13:00
The following is from the Football Association's official site:

Fans can watch our new live Emirates FA Cup Show on Monday evening, featuring the draw for the fourth round proper.

Hosted by Spencer Owen and Jules Breach, our new show will take place around each draw and will look back at the best moments from the latest ties along with special guests, as well as a live stream and reaction to the draw.
The first show will be live on the @EmiratesFACup Twitter channel from 7.11pm on Monday 6 January with the fourth round draw scheduled to take place from 7.35pm.

The draw was made at the Emirates Stadium ahead of the third round tie between Arsenal and Leeds United which was live on BBC1 and iPlayer.

Former Arsenal and England defender Alex Scott was joined by ex Arsenal star and Leeds United boss David O'Leary to pull out the numbers.

Now we all know now that we'll play Manchester City away at the Etihad Stadium, on Sunday at 1:00 pm (Yawn!) January 26th. Naturally, we'll be favourites to go down to a deluge of goals but that's what they said when we drew the First Division Leaders Everton away in 1975!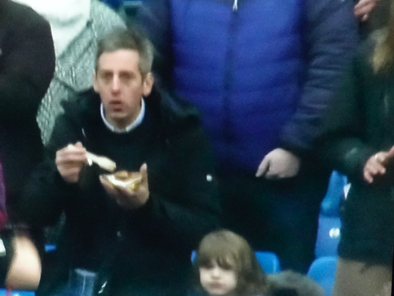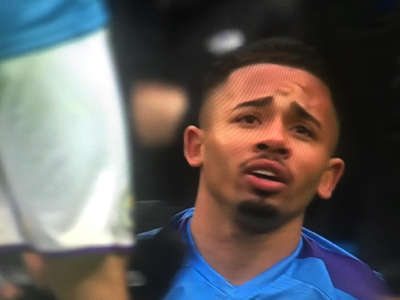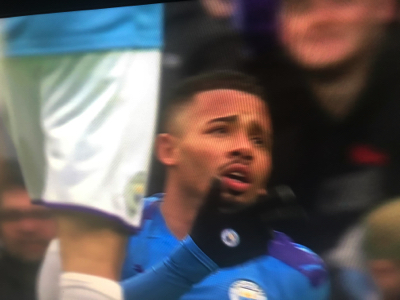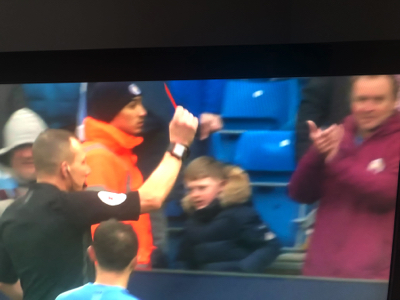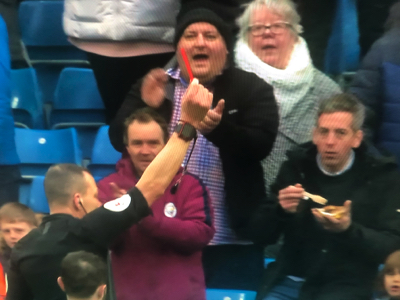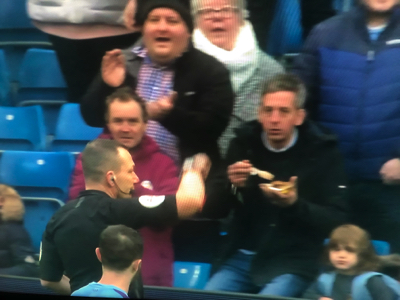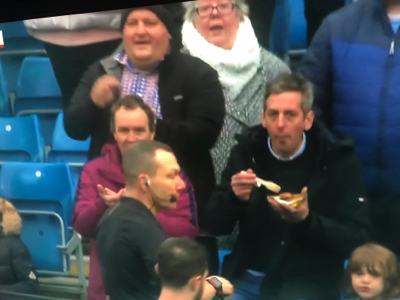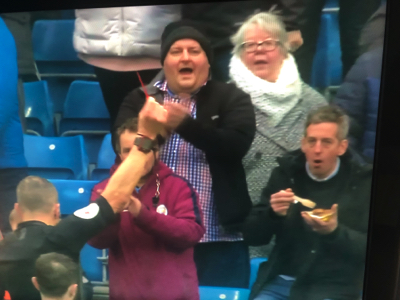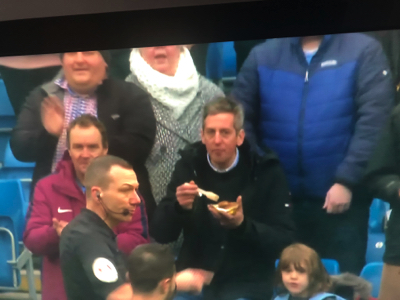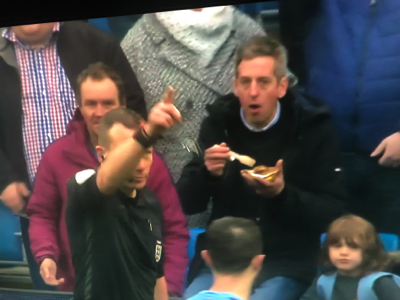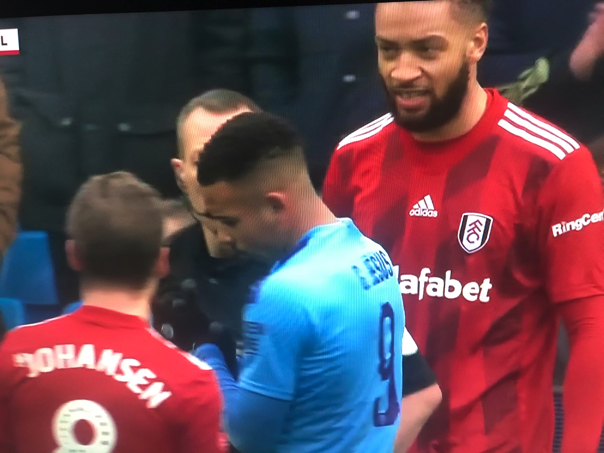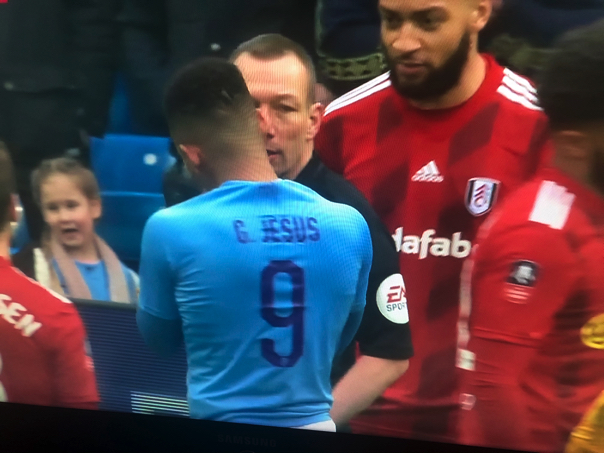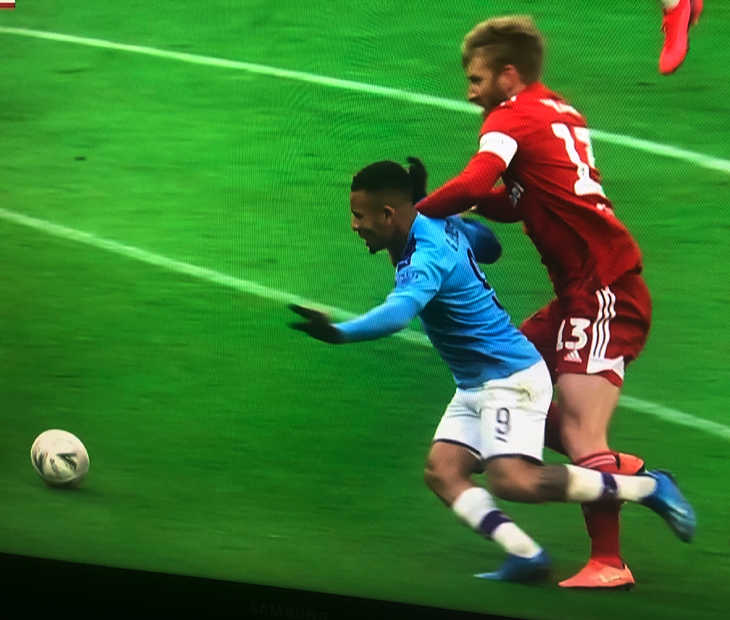 Match Information
from FFC online
Competition:Emirates FA Cup
Date: Sunday 26 January 2020
Kick-off: 13:00
Venue: The Etihad Stadium, Manchester
Attendance: 39,223
Referee: Kevin Friend
TBA
Line-up: Bravo; João Cancelo, Otamendi (Stones 74'), García, Angeliño; Bernardo Silva, Gündogan (Rodrigo 75'); Mahrez (Sterling 53'), David Silva, Foden; Gabriel Jesus
Unused substitutes: Ederson, Zinchenko, De Bruyne, Agüero
Manager: Josep Guardiola
Fulham
Line-up: Rodák; Hector, Ream, Kongolo (Jasper 83'); Christie, Johansen, Steven Sessegnon, Bryan; De Cordova-Reid (Odoi 78'); Cavaleiro (Cairney 67'), Onomah
Unused substitutes: Bettinelli, McDonald, De La Torre, Stansfield
Manager: Scott Parker